Joy Behar Suffers Dramatic Fall In Front Of Live Audience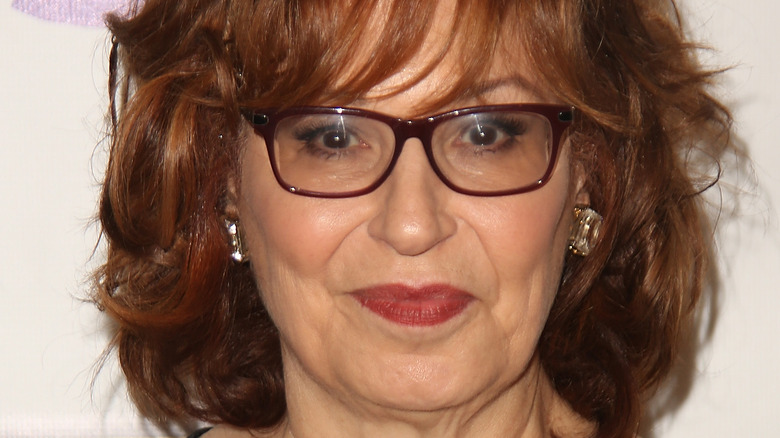 Sonia Moskowitz/Getty Images
"The View" is in the headlines yet again today but not because of what somebody said. Of course, we all remember how just recently, Whoopi Goldberg's Holocaust comments landed her in hot water and not long after that, fans revolted when Joy Behar talked about how the Ukraine invasion might affect her vacation plans. But now the ABC talk show is trending for a completely different reason. 
As the New York Post reports, Behar fell in front of the studio audience and reports are saying it was quite dramatic. The scene was hard to miss when the 79-year-old missed a step on live TV and tumbled over, her feet sticking straight up in the air. As the Post recounted, co-hosts Sara Haines and Sunny Hostin had to help Behar up, while Goldberg looked on, instructing the star to " just stand." A member of the show's crew also ran onto the stage to help out. 
Apparently, Behar was not injured and joked to the audience, "​​Twenty-five years, that has never happened — who do I sue?!"
Joy Behar shares a serious takeaway from her fall
Not only was she helped to her feet by her co-hosts, but they attempted to make the star feel better following the tumble. Hostin assured Behar, "It's happened to all of us, at one time or another." And Goldberg said, "These chairs move and you touch it, and you're on the ground."
But it wasn't all jokes on set, with Behar later acknowledging, "The main thing — just to talk seriously — when Bob Saget fell, he died. If you hit your head, and you feel dizzy or you have blurred vision, or you feel like you want to go to sleep, go to the doctor. Because that will kill you."
Recently, Dana Delany was inspired to seek help after a fall due to Saget's tragic death.
Meanwhile, the main sentiment expressed on Twitter about the incident was similar to this one: "This ain't funny at all! Joy Behar is 79. Those kinda falls are scary. I may not agree or like how she comes across but I don't wish anything bad on her. Pray she's okay and makes a full recovery."