Nick Lachey Reveals What Working On Singing Shows Is Really Like - Exclusive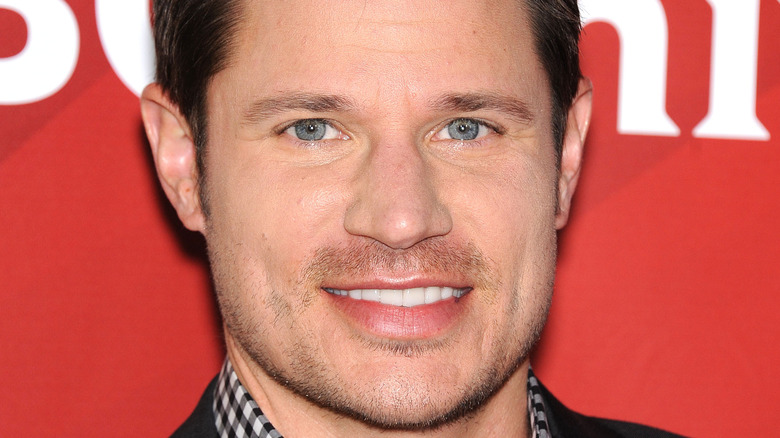 DFree/Shutterstock
Singer and television personality Nick Lachey is known for all things music. He first rose to fame as a member of the boy band 98 Degrees, and he's hosted and judged singing competition series for more than a decade. 
Notably, he hosted the a cappella group series "The Sing-Off," which launched Pentatonix's global success, from 2009 to 2014, and he most recently served on the judging panel of Fox's futuristic series "Alter Ego" (via IMDb). Wherever he goes, he brings his endless charm and charisma.
The same can be said for his hosting work on "Love Is Blind," Netflix's hit dating show that sees couples getting engaged before ever physically seeing each other (via Vox). 
Naturally, too, for a star as big as Lachey, his love life has been on display for the world to see since the '90s. Fans followed along as Lachey married and divorced Jessica Simpson (via E! News), though he's now happily married — and living in Hawai'i with — Vanessa Lachey, the star of "NCIS: Hawai'i." In this way, Lachey is incredibly relatable to everyday people, who rarely find love on their first attempt. 
Still, Lachey is a parent and has even partnered with frozen waffle brand Eggo to help parents manage Daylight Saving Time this year. With Lachey's help, Eggo is giving away 1 million free waffles this March. After all, we're all extra tired the morning after we "spring" forward and can use an easy-to-make breakfast.
Recently, The List sat down for an exclusive interview with Lachey, who told us not only why his Eggo collaboration is so important but also about his experience working on singing competition shows.
Nick Lachey loves working on singing shows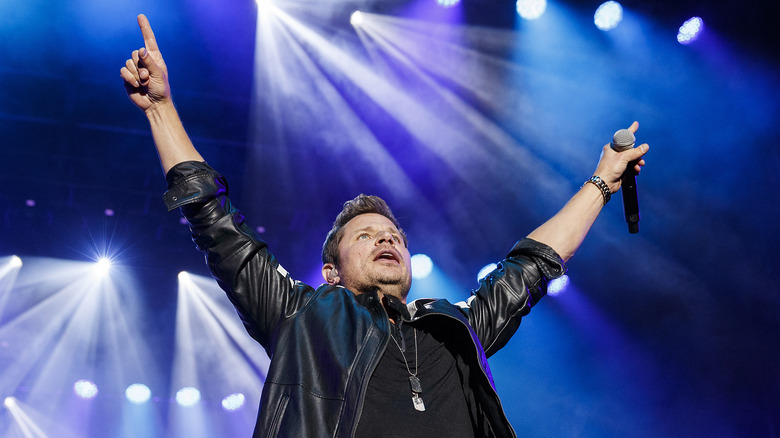 Andrew Chin/Getty Images
Nick Lachey has a voice that's enraptured listeners for over two decades, but he's also keen on spotting fresh young talent. 
Because of his own recording career, Lachey has been able to host and judge several singing competition series. So, we naturally had to inquire about his experience on them when The List spoke with him recently. As one might expect, Lachey had nothing but positive things to say.
"I've loved every show I've ever been a part of," he said. "I did one called 'America's Most Musical Family' for Nickelodeon, loved that show, loved everyone I've worked with on that show."
However, his recent work on "Alter Ego" holds a special place in his heart. "[That has] been fun for me because I'm actually a judge and not a host for the first time. I'd never been on a judging panel, which is definitely a different kind of approach to the show," he continued. "As a host, you're more traffic cop, you're trying to get everything moving and get to the right people, and, as a judge, you're able to sit there and relax and enjoy it a little more." As for "The Sing-Off," he considers it a highlight of his career, he said. 
Nonetheless, he loves both hosting and judging. "['Alter Ego'] was a change in pace, but I love hosting," he said. "I love being myself, and I love music. Putting those things together has been magical."
You can catch Nick Lachey in Season 2 of Netflix's "Love Is Blind," all of which is now streaming. Likewise, parents can keep an eye on Eggo's Facebook, Twitter, and Instagram pages on March 14, 2022, for a chance to win free waffles.