The Real Reason Scott Disick Wasn't Happy That Kourtney Kardashian Stopped Wearing Deodorant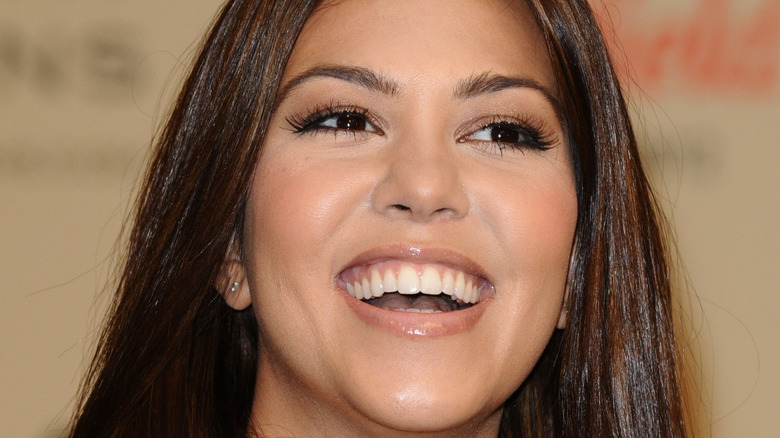 Featureflash Photo Agency/Shutterstock
Kourtney Kardashian is known for centering her life around organic and wholesome products. Her website, Poosh, is based on natural health and beauty. Though her sisters all focus on fitness, out of the whole family clan, she is the most dedicated to living a clean, organic life as "Keeping Up With the Kardashians" chronicled before the E! Network reality TV series was canceled.
Kardashian feeds her kids a clean keto-based diet and tries to always avoid any products with artificial ingredients and preservatives (via Elle). Her children, Penelope, Mason, and Reign, also maintain a gluten-free and dairy-free diet, though no food is strictly off-limits. The holistic loving mom of three says she does notice the kids' behavior is better when they are gluten and dairy-free (via People). She also stresses that she also tries to avoid any kind of artificial dye or food coloring in her kids' food, too.
While the gluten and dairy-free way of eating has become popular, food is just one area to make naturally healthy in a household. Many beauty and personal care products also contain unhealthy substances, including daily basics like soap and deodorant. For this reason, Kardashian stopped wearing deodorant, and partner, Scott Disick was less than thrilled by it.
When Kourtney Kardashian gave up deodorant this happened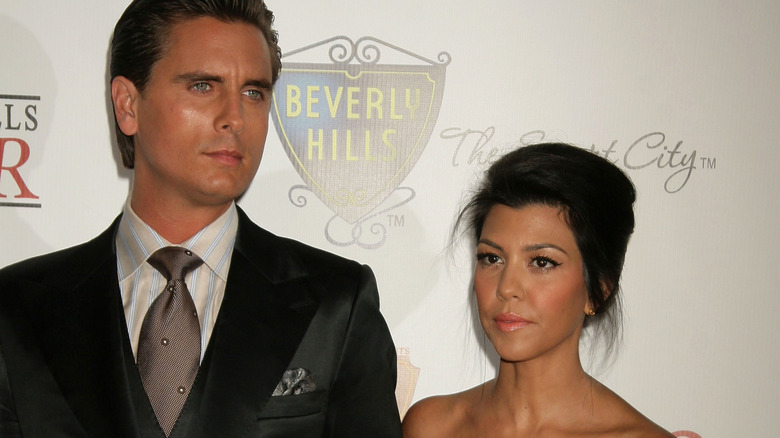 s_bukley/Shutterstock
Several deodorants/anti-perspirants are made with aluminum, which has been linked to breast cancer and Alzheimer's disease (via Teen Vogue). Some studies show that aluminum gets into the skin through nicks from shaving and since the armpit is close to the breast, it can easily travel. Most breast cancer is found in the upper quadrant of the breast where the lymph nodes are, closest to where deodorant is applied. Consequently, many people switch to natural deodorant when learning this, instead of forgoing deodorant altogether.
Scott Disick mentioned that Kourtney Kardashian was experiencing body odor from not wearing deodorant, going as far as saying she "reeks" (via Hollywood Life). He then explained that the reason she gave it up at the time was because she was breastfeeding and didn't want to pass on harmful substances to the baby.
However, it's a not given that you either have to use deodorant filled with hazardous chemicals or go au natural. There are so many natural versions readily on the market, and contrary to popular belief, there are natural deodorants that actually work. It does appear that Kardashian has since made the switch to wearing a natural deodorant (via InStyle). Perhaps Disick's comments were a mediating factor in her decision.