Where Princess Beatrice's Daughter Falls In The Line Of Succession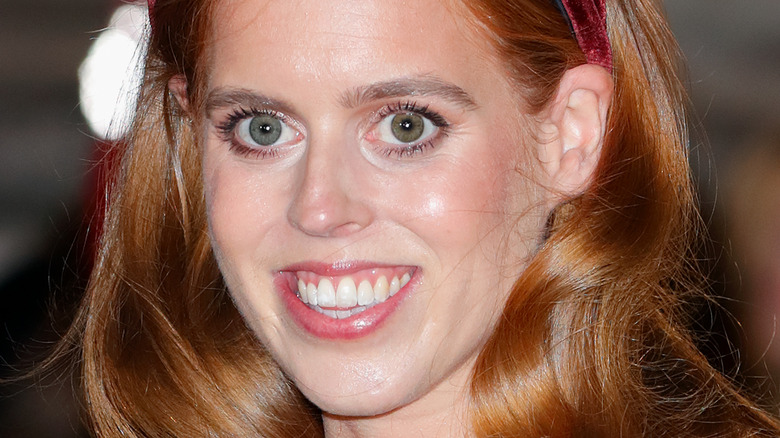 Max Mumby/indigo/Getty Images
Ah, royals. They're just one big happy family of people in line for the throne. And although they might not be in competition to see who gets to rule the country, there are still specific rules in place that determine who will become the next monarch. For instance, only members of the family with royal blood are ranked on the list, which makes it pretty exclusive.
In fact, the line of succession is such a big deal that there's even an entire breakdown on the royal family's official website. Every time a new family member is born (including one of the more recent additions, Prince Harry and Meghan Markle's daughter Lilibet), they are added to this official list for the world to see. It's also a running record of who will rule England when other members of family pass away. While most everyone is aware of the Windsors who are next-in-line to assume the throne when Queen Elizabeth II dies, even royalists might not know where more distant members of the family — such as Princess Beatrice's daughter, Miss Sienna Mapelli Mozzi — fall in the line of succession. Let's just say that a lot would have to happen for this little lady to take over. Here's a full explanation of the royal ruling, so you can see exactly how it breaks down. 
Miss Sienna Mapelli Mozzi is 11th in line for the crown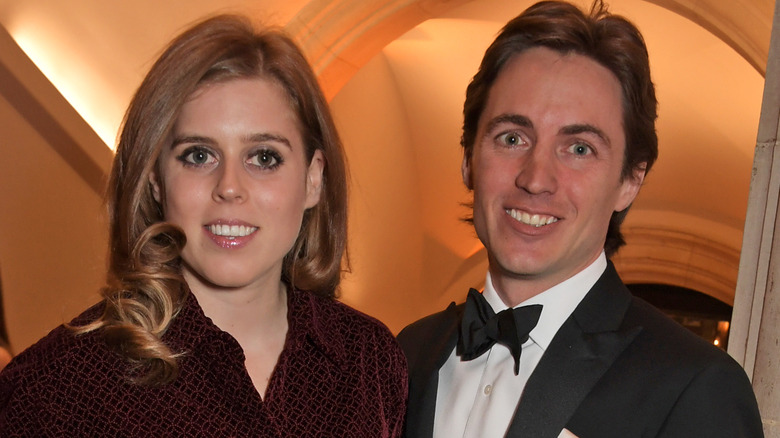 David M. Benett/Getty Images
As of this writing, photos of Miss Sienna Mapelli Mozzi have yet to be shared with the public. But as the great granddaughter of Queen Elizabeth II, Princess Beatrice and Edoardo Mapelli Mozzi's daughter isn't too far down in the line of succession. According to the royal family's website, Miss Sienna is 11th in line for the crown. Above her is her mother — though her cousin, Princess Eugenie's son Master August Brooksbank — is ranked below her. But why is this the case, when August is technically older than Sienna?
Members of the royal family are ranked by order of birth, and then his or her children are ranked beneath them, per Harper's Bazaar. Because Beatrice is older than Eugenie, if she chooses to have more children, then they will also be ranked above Eugenie's son August. Beatrice's husband is notably excluded from this list, as he's not of royal blood, which makes Sienna *technically* more of a royal than her father. However, it's likely that she won't stay at 11th place forever. Should Princes Harry or William have more children, Sienna will fall lower down in the line of succession. On the flip side, if someone above her passes away, then she will be moved up.
Thanks to her dad's side of the family, Sienna Mapelli Mozzi is an Italian aristocrat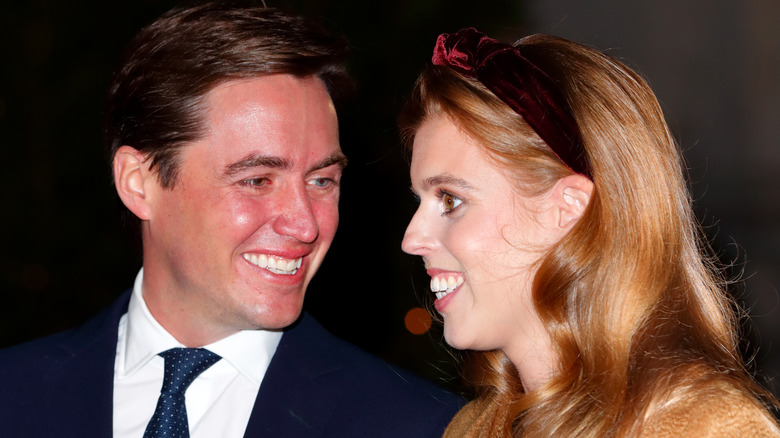 Max Mumby/indigo/Getty Images
In addition to her royal British lineage, Sienna Mapelli Mozzi also has some Italian nobility, thanks to her dad's side of the family. Per People, her father Edoardo Mapelli Mozzi is a descendent of the Italian aristocracy, and his father is Count Alessandro Mapelli Mozzi. Upon his death, Edoardo is set to inherit the family's estate. He also passes along the title of "nobile donna" to his daughter. Per The Sun, Sienna has an older stepbrother named Wolfie Mapelli Mozzi, who is Edoardo's son from a previous relationship — but though Wolfie gets the title of count, he won't be counted in the line of succession.
As far as royal great-grandchildren go, Sienna appears to be in good company. As of this writing, the royal family consists of eight grandchildren and 12 great-grandchildren, per The BBC. The most royal of those great-grandchildren are Prince William and Kate Middleton's children: Prince George of Cambridge, Princess Charlotte of Cambridge, and Prince Louis of Cambridge. Following that comes Prince Harry and Meghan Markle's children: Master Archie Mountbatten-Windsor and Miss Lilibet Mountbatten-Windsor. While Sienna will likely never assume the throne, it's still wonderful to see the royal family growing as time goes on.