Maks Chmerkovskiy Opens Up About Having Survivor's Remorse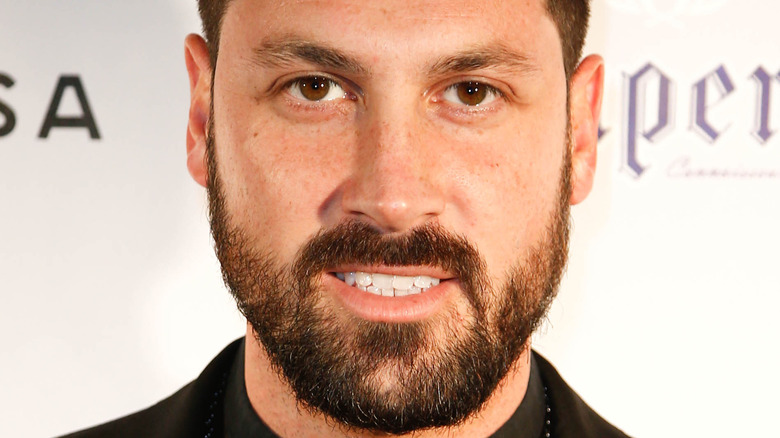 Debby Wong/Shutterstock
Former "Dancing With The Stars" pro Maksim Chmerkovskiy escaped Ukraine in February 2022, following the onslaught of Vladimir Putin's attacks on the Eastern European country, according to Entertainment Weekly. "I'm in Poland," Chmerkovskiy informed his followers on Instagram Stories (via Entertainment Weekly). In fact, he has taken to social media to document his journey from the war-torn capital city of Kyiv to Poland ever since his escape by train. At one point, the 42-year-old revealed that the trip had consisted of 31 hours "with no sleep," according to the outlet. "The situation at the train station is insane," he shared. "At first, it feels manageable, but it gets A LOT worse when it comes time to actually board the train. Long story but all I can say now is that I'm a big man with nothing but a backpack it's TRAUMATIZING."
Since making it home to his wife Peta Murgatroyd and son Shai in LA, Chmerkovskiy has begun to reflect on his journey and his role in the Ukraine crisis. In March 2022, the reality star appeared in an interview with CNN's Anderson Cooper, where he revealed that he has been grappling with survivor's remorse ever since leaving Ukraine.
Maksim Chmerkovskiy is ready to go back to Ukraine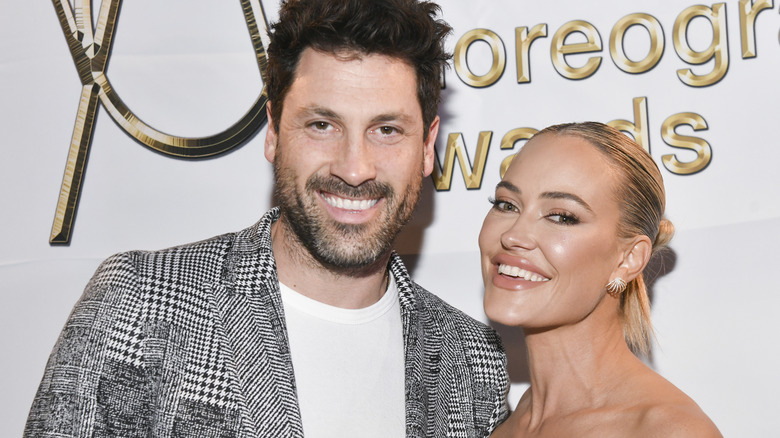 Rodin Eckenroth/Getty Images
Only a few days after escaping Ukraine, Maksim Chmerkovskiy told CNN that he plans to return to his homeland to help struggling Ukrainians. "I spent the last couple of days with survivor's remorse, and I'm currently working on an opportunity to go back. Probably sometime next week I'm going to go back to Poland and join efforts on the ground. Sort of want to justify my safe out that way," Chmerkovskiy explained. However, at this time, plans for a return journey remain unclear, as People pointed out. The "DWTS" alum additionally shared that he felt bad fleeing his country because men in his age range (18-60 years old) were reportedly prohibited from leaving the country.
In fact, it was only Chmerkovskiy's American citizenship that allowed him to escape. "I felt really bad going, and the feeling sunk in even worse because when I got to the train station, I realized it was all women and children," he said, per CNN. "I was too big and I'm taking up space, so I had put myself between trains. I literally moved out of the area where people would've all been and that's the footage that was shown." Chmerkovskiy even attempted to remedy the situation by helping women and children with their bags outside (even though it was freezing cold!) just to avoid taking up space inside.