Celebs, Politicians, And Brands Take To Social Media For International Women's Day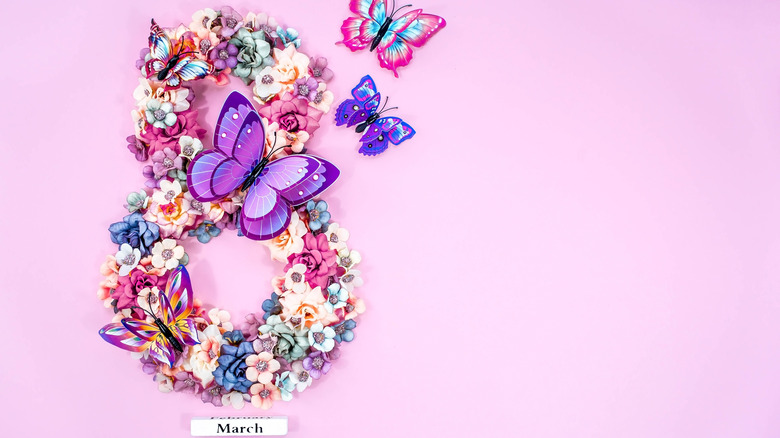 PhotoJuli86/Shutterstock
If you woke up this morning, March 8, and noticed a bunch of people posting on social media about International Women's Day, you may be wondering what exactly this holiday is and why it's recognized. According to the holiday's official website, International Women's Day was first celebrated in 1911 and is "a global day celebrating the social, economic, cultural and political achievements of women. The day also marks a call to action for accelerating gender parity. Significant activity is witnessed worldwide as groups come together to celebrate women's achievements or rally for women's equality."
Specifically, the goals of this day are to raise awareness about the need (and lack of) equality for women across the globe to varying degrees, to celebrate the achievements of women, to lobby for "accelerated gender parity," and to fundraise for female-centered charities. This year there is even a theme for the day, and that theme is "Break The Bias," meaning the inherent bias our cultures and even we as individuals harbor where it comes to beliefs about women, which keeps them from achieving true equality. 
In celebration of this day, many celebs, political figures, and brands took to social media to share their thoughts.
Twitter is full of International Women's Day posts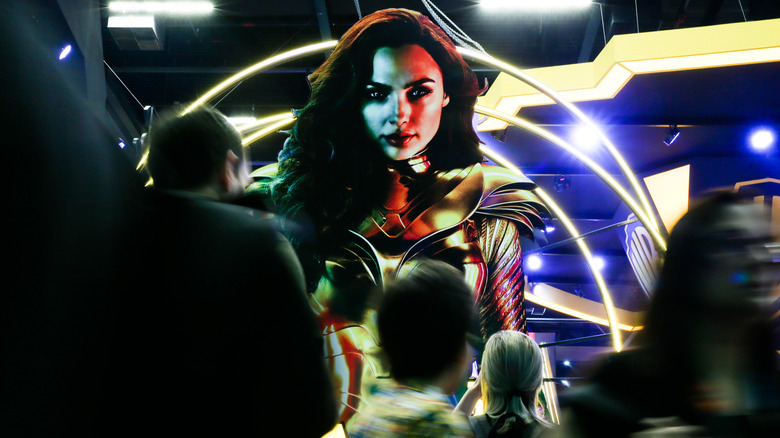 Alexandre Schneider/Getty Images
Celebs like Hugh Jackman took to Twitter to thank the women in his life and in the world at large. Jackman posted a video of himself walking down the street expressing the sentiment that women should be recognized daily, and captioned the video, "Happy International Women's Day. Let's face it, you all make the world a much better place." 
Meanwhile, Massachusetts Senator Elizabeth Warren tweeted, "Today is #InternationalWomensDay, and March is Women's History Month. I'm thinking about all the hugs and pinkie promises I've shared with girls on the campaign trail. They're going to make so much history—because that's what girls do—and make us proud in so many ways."
Even brands got in on the celebration. DC Comics, creators of characters like Wonder Woman, tweeted, "From the shores of Themyscira to the streets of Gotham, their heroism inspires the DC Multiverse! #InternationalWomensDay" and the Twitter account for the Jurassic World movie franchise tweeted, simply, "Dinosaur eats man...women inherit the earth" with clips showing the women of the series kicking butt. 
While some use this day to celebrate women and their many accomplishments and even to push their products or brands, some political figures like Greta Thunburg reminds us that there is much work to be done, tweeting, "is not for celebrating. It is for protesting against and raising awareness about the fact that people are still being oppressed or treated differently because of their gender."