Larsa Pippen Sets The Record Straight About Those Brazilian Butt Lift Rumors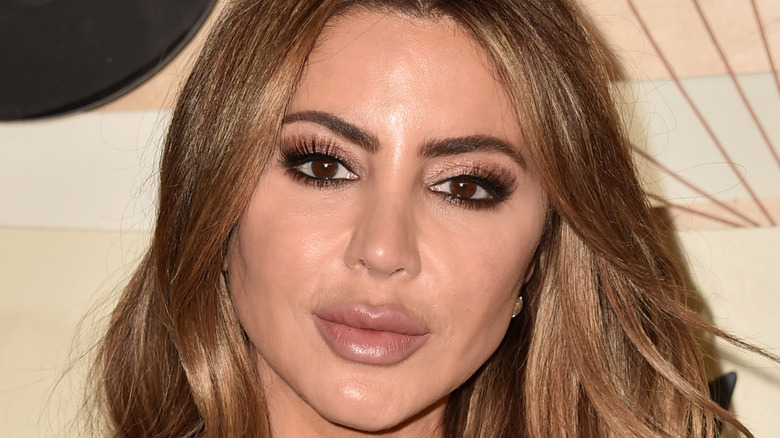 Alberto E. Rodriguez/Getty Images
Though Larsa Pippen is a reality star in her own right, most people know her best for being Kim Kardashian's one-time BFF. Larsa rose to fame on "The Real Housewives of Miami," which also highlighted her marriage to NBA star Scottie Pippen. Still, she's generally found herself in the tabloids thanks to her connection to the Kardashians. Whether she's being photographed at Kim's side, or being attacked on social media by Kanye "Ye" West, Larsa is always a topic of interest for reality TV fans.
But after Larsa fell out with Kim Kardashian in 2020 and "RHOM" returned for a reboot with a fourth season, Larsa has become more relevant than ever. "Real Housewives" fans were thrilled to hear news of the revival and have been eating up every episode, as Bustle reported. Even Larsa has managed to win over viewers with her changed attitude, but one question continues to haunt her: Is she trying to be Kim? In the official trailer for the new season, castmate Adriana de Moura shouts at Larsa, "You left this group of women, come back with a butt as big as Kim Kardashian's, trying to become the new Kim Kardashian, which you're never going to be." Perhaps the explosive reunion is finally forcing Larsa to address those Brazilian butt rumors ...
Larsa credits her butt to her workout regimen
Over the years, Larsa Pippen has been constantly compared to her ex-bestie Kim Kardashian — and not always in the kindest way. Though her "RHOM" co-star Adriana de Moura was the first to explicitly accuse her of morphing into Kim, Larsa has long been dogged by these rumors. After the trailer aired, Adriana spoke with HollywoodLife about her shocking comments. "[Larsa] tells me that her butt is just as big [as Kim's] and I know it wasn't," Adriana said. "And her lips are bigger and I feel like her whole face changed. It's almost like she went to the Kardashians' doctor and said, 'Make me the clone."
Now that the "RHOM" reunion is finally airing, the ladies aren't holding back on the drama — and Larsa is coming clean about the work she's had done. "I've had my nose done. I've had my lips done. And that's basically it," the star said, though she vehemently denied any butt lift, per Page Six. Instead, "I literally work out seven days a week," she told Andy Cohen (via Page Six). "If I show you my photos from five years ago, I was less than 100 pounds. I'm 140 pounds now, so yeah, my legs look thicker than they were, my arms look thicker than they were. My whole body has changed. ... My body's tight because I work out." Larsa finally sent the message home in March 2022 with a throwback photo to Instagram that clearly emphasized her behind, captioning it, "Tb."