Sharna Burgess Claps Back After Being Compared To Megan Fox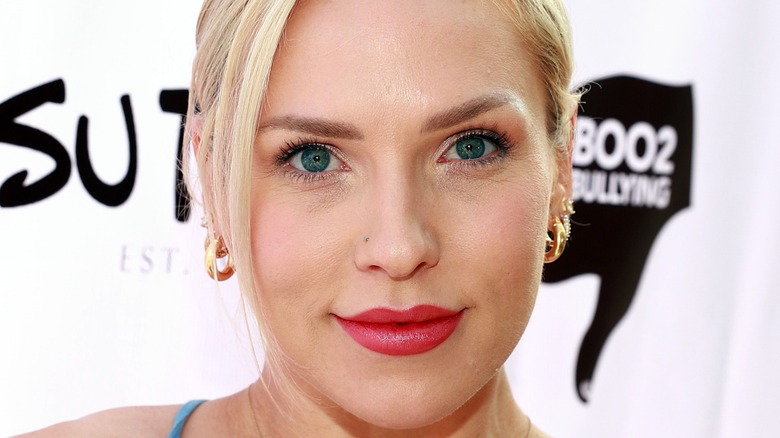 Matt Winkelmeyer/Getty Images
Sharna Burgess is looking forward to the future. The "Dancing with the Stars" pro is expecting her first child with her boyfriend Brian Austin Green. The couple have been linked since December 2020 (via US Weekly) but were reportedly surprised to find out they were pregnant. "I was on birth control. We were thinking of trying mid to late this year lol. But the Universe made her own plan, found a window and went for it," Burgess wrote during a Q&A on her Instagram story (via People). "We are big believers in everything happening for a reason." Although they weren't expecting to have a baby so soon, Burgess described the pregnancy as a result of "Divine timing."  
Burgess is due in July, according to the publication. The new baby will join Green's four sons: Kassius, whom he shares with ex-girlfriend Vanessa Marcil (via HollywoodLife), and Journey River, Bodhi Ransom, and Noah Shannon, whom he has with ex-wife Megan Fox. According to Burgess, the boys cannot wait to welcome their new brother into the family. "We have snuggle time with Peanut," she wrote. "They come and say good morning to him and give him cuddles. Their favorite line is 'wow you're so much bigger' and they keep asking how much longer till their baby brother is here."
While the happy family is expanding, Burgess made it clear that there is one thing she is not alright with: comparisons between her and Fox.
Sharna Burgess thinks both she and Megan Fox are 'amazing'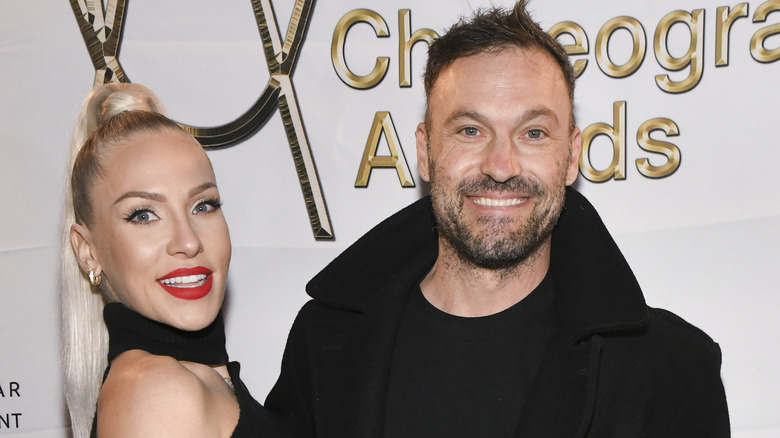 Rodin Eckenroth/Getty Images
Sharna Burgess didn't hold back when she was asked by a fan how she deals with "following in Megan Fox's footsteps" during a Q&A on her Instagram story. "Normally I wouldn't answer these types of questions but I think many women struggle with comparing themselves to a partners x [sic]," she wrote (via Entertainment Tonight). "Or to other women in general. That's because society has made out that we are a b****y and competitive gender, that we can't possibly be happy with who we are without wanting what 'she' (whoever that is to you) has."
Burgess went on to call Fox "an amazing woman," and said she considers herself to be the same. "This notion that you 'follow in the footsteps' of your partner's X [sic] is dangerous," she added. "If you live by that idea then it will lead you to the same result. The relationship ending."
While Green and Fox had a contentious split at first, they have now settled into a drama-free co-parenting routine. "Brian and Megan do things for the sake of the kids and have finally gotten to a point of peacefulness and respect," a source told Entertainment Tonight. "They balance things well and Megan knows she can't block Brian from pursuing his own happiness and does like Sharna and thinks she's sweet." Fox, of course, is engaged to Machine Gun Kelly. It sounds like everyone involved has something to celebrate at the moment.