The Feud Between Teen Mom 2 Stars Kailyn Lowry And Briana DeJesus Is Far From Over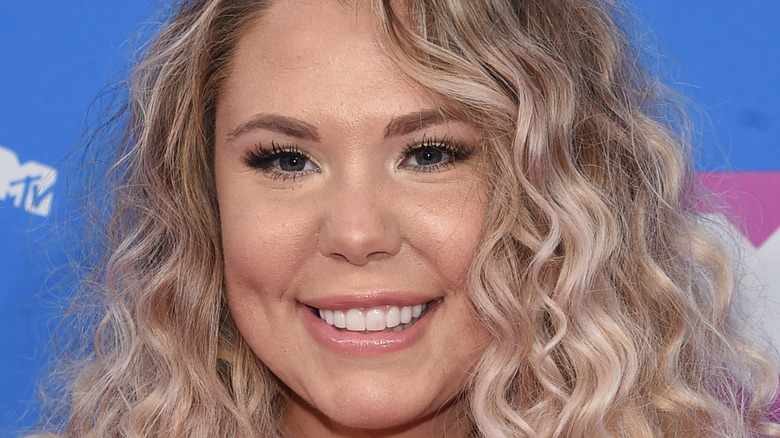 Jamie Mccarthy/Getty Images
While the hit MTV series "Teen Mom 2" is widely enjoyed for its documentation of the difficulties of balancing young motherhood, complex romantic relationships, and budding careers, the series also contains wildly entertaining drama among the core cast members. 
Since 2011, the leading ladies of "Teen Mom 2" have shared many special moments together — as well as the most difficult. For OG Teen Mom Kailyn Lowry and newer star Briana DeJesus, tensions have always run high. Despite enjoying a solid friendship before Briana joined the series in 2017, the pair's on-screen feud has lasted for years (via Hollywood Life).
Tensions rose when Briana started dating Kailyn's ex-husband, Javi Marroquin. Despite the pair reaching a near ceasefire in October 2020 — after Kailyn revealed to her co-star that she split from her boyfriend Chris Lopez — their fight has since reached a boiling point (via Page Six).
Briana DeJesus gave Kailyn Lowry an unusual gift
In June 2021, Kailyn Lowry filed a complaint against Briana DeJesus and opted to sue her for "defamation concerning recent untrue statements," via People. 
According to Kailyn, Briana "asserted that Lowry physically beat Christopher Lopez, the father of two of Lowry's sons, and broke into and entered the home of Mr. Lopez's mother."
Kailyn maintains that these allegations are untrue and were simply made to hurt her. Despite the ongoing lawsuit, Kailyn took the time to reveal on her podcast, Coffee Convos, that she's been struggling with weight gain due to her PCOS diagnosis (via The U.S. Sun).
Following this revelation, Briana sent her co-star a treadmill as a gift. Though Kailyn appeared to initially appreciate the gesture, it's now being interpreted as a cruel dig. 
"When read with the message, a reasonable reader would view [the treadmill] as your client calling my client overweight," wrote Kailyn's lawyer in an email to Briana's lawyer. "If your client wants favors from my client, she should stop antagonizing her and perhaps issue an apology for the very statements she made which is the focus of this lawsuit." 
With the pair still gearing up for their big court hearing, it's clear that they have many issues to sort through.