Clayton Echard Has Something To Say After The Explosive Women Tell All Special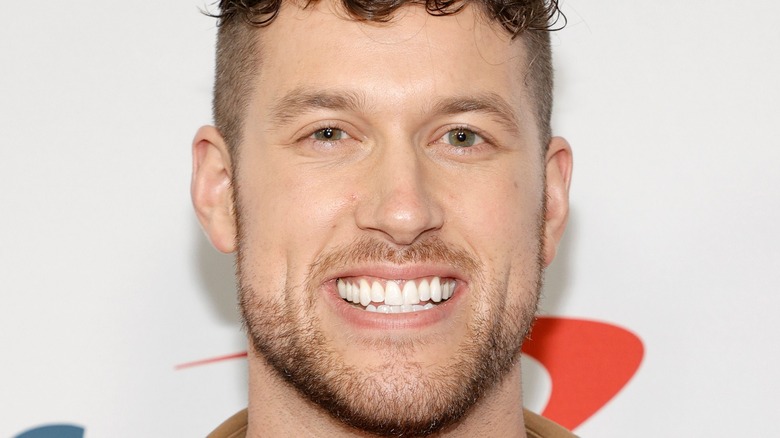 Amy Sussman/Getty Images
While "The Bachelor" loves to label each new season as the most dramatic one yet, Season 23 may take the cake after its Women Tell All special. While the special is known for bringing maximum drama to the scene, this one was especially tense as Clayton Echard was grilled for his many perceived shortcomings this season including his support of season villain Shanae Ankney and falling for his three final contestants Gabby Windey, Rachel Recchia, and Susie Evans (via People). 
Viewers, of course, have known for months that a reckoning was coming. Back in December, the reality TV lead told US Weekly that his season was "chaotic," in part because of the fact he fell for multiple women. While he said at the time that he didn't "have any regrets," he admitted that he "definitely was not perfect" and that he "did some things wrong." 
Now that the women have had a chance to weigh in, Clayton told People that he still takes "full accountability" for his actions. 
Clayton Echard said that 'love isn't cut and dry'
Clayton Echard owned up in his interview with People, saying that he believes trusting Shanae Ankney was "the worst thing [he] could have done." As for falling so hard for three of his contestants, Clayton explained that it wasn't intentional but that "love isn't cut and dry." He added, "I think it can get messy at times, but I think if you really put your heart into it and you give it your all ... then you can ... really make anything work." 
Of course, it wasn't just Clayton being in the hot seat that had viewers glued to their TVs and tablets for the Women Tell All special. The episode also found itself at the center of a body shaming controversy in which Shanae was mocked and it was even speculated that she wore a "diaper" (via Cosmopolitan). 
While Clayton hasn't commented on that drama yet, he's no stranger to body shaming and previously opened up about his experience with body dysmorphia on the "Talking It Out" podcast. "I'm at a better place where I'm okay with it now because I've had enough people say like, 'hey, you look like you're in good shape," he said (via People). "But all it takes is three comments back to back to back to say, 'you look kind of fat,' and that's all it takes. All of a sudden it puts you right back into that negative mindset."