The Friends And Days Of Our Lives Connection You Might Have Forgotten About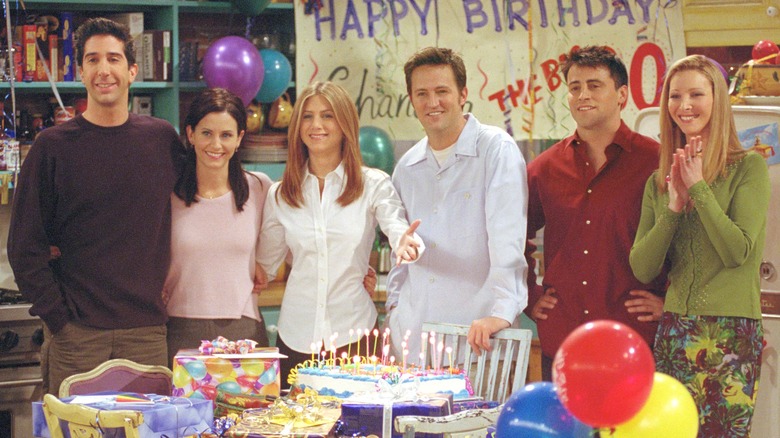 Getty Images/Getty Images
"Days of Our Lives" is one of the longest-running soap operas on television. The NBC soap opera has been a huge fan-favorite for decades, so it makes sense that when the network scored big with their hit sitcom "Friends," some "DOOL" actors crossed over to appear on the series (via Soaps). "Friends" ran for ten seasons on NBC, and starred budding young actors Jennifer Aniston, Courteney Cox, Lisa Kudrow, Matt LeBlanc, Matthew Perry, and David Schwimmer, all of whom shot to fame and went on to enjoy successful careers.
During "Friends'" run on NBC, fans of the show were treated to many cameos from "Days of Our Lives" characters. Stars of the soap opera appeared as themselves, their on-screen counterparts, and even fictional soap stars during many episodes of the series. Over the years, "Friends" brought on real-life soap stars such as Matthew Ashford (Jack Deveraux), Roark Critchlow (Mike Horton), Alison Sweeney (Sami Brady), Alexis Thorpe (Cassie Brady), Farah Fath (Mimi Lockhart), Kyle Lowder (Rex Brady, ex-Brady Black), Kevin Spirtas (Craig Wesley), and Kristian Alfonso (Hope Brady).
Of course, this was a huge thrill for viewers who were fans of both shows, and there was a hilarious reason why "DOOL" was featured so prominently during "Friends" ten seasons.
Why DOOL and Friends are closely related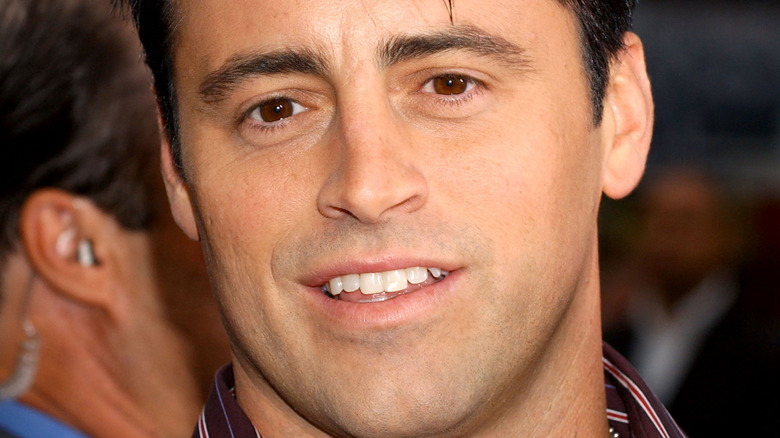 DFree/Shutterstock
During "Friends'" epic 10-season run, fans watched as Joey Tribbiani (Matt LeBlanc) struggled with his acting career. However, he finally got his big break and earned a bit of fame when he was cast as fictional "Days of Our Lives" character Dr. Drake Ramoray. Joey portrayed the neurosurgeon on the NBC soap opera, which not only gave the network promotion of their long-running sudser, but also offered up some hilarious moments (via Screen Rant).
Some of Drake's best moments included falling down an elevator shaft and being placed in an indefinite coma, and the reveal of his twin brother, Stryker Ramoray. However, one of the most bizarre "DOOL" storylines from friends happened when Joey found out that fictional soap actress Jessica Lockhart — played by Susan Sarandon — was going to be written off the show. Joey's character was hilariously given Jessica's brain in a life-saving transplant, which led to a storyline about Joey figuring out how to navigate his character's new persona, per Soaps. Even Phoebe got in on the action when Joey got her a role as an extra on the soap opera.
While "Friends" and "Days of Our LIves" have a strong connection to each other. There is also a real-life connection between two of the shows' stars. "Friends" fan-favorite Jennifer Aniston (Rachel Green) is the daughter of "DOOL" star John Aniston (Victor Kiriakis). So, the soap opera storylines likely hit home for the actress.