Traci Braxton's Net Worth At The Time Of Her Death May Surprise You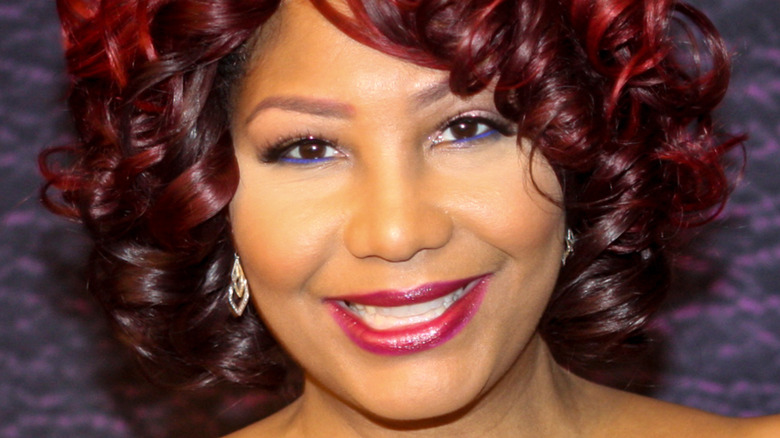 Jamie Lamor Thompson/Shutterstock
On March 12, reality television star and singer Traci Braxton died as a result of a private battle with esophageal cancer. "We have come to a time where we must inform the public that after a year of privately undergoing a series of treatments for esophageal cancer our beloved Traci Braxton has gone on to glory," Traci Braxton's husband, Kevin Surratt, told TODAY. The entertainer's publicist and friend, Tomasina Perkins-Washington, also revealed that Traci had been receiving hospice care when she died.
Traci's sister, fellow musician and reality star Toni Braxton, also confirmed her death in a heartbreaking Instagram post on March 12. "It is with the utmost regret that we inform you of the passing of our sister, Traci," Toni said in the caption. "Needless to say, she was a bright light, a wonderful daughter, an amazing sister, a loving mother, wife, grandmother and a respected performer. We will miss her dearly. Traci passed this morning as the snow was falling, our angel is now a snowflake."
For the past few decades, Traci has forged a successful career, appearing on the Braxton family's popular reality television show, "Braxton Family Values," and releasing music alongside her sisters and then as a solo artist. Traci has also appeared in films like "Sinners Wanted," "The Christmas Lottery," and "Chaaw."
Traci's net worth is less than you might think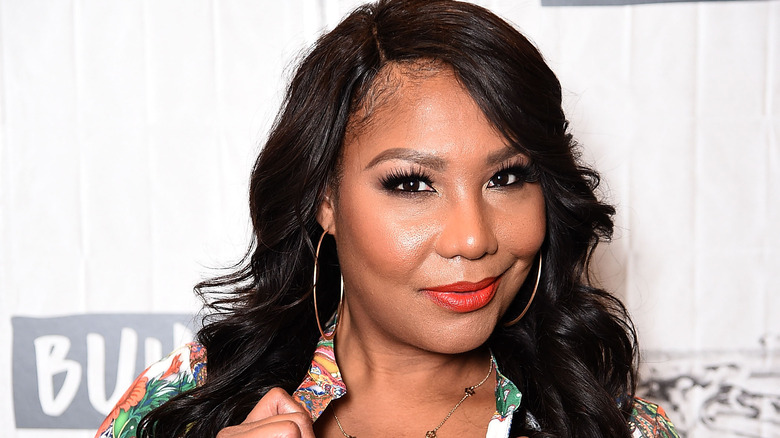 Theo Wargo/Getty Images
Despite her decades of work within the entertainment industry, Traci Braxton's net worth at the time of her death was only $800,000, per Celebrity Net Worth. Traci's career began in the early 1990s when she began making music with her four sisters — Toni, Towanda, Trina, and Tamar Braxton — under the name The Braxtons. However, after the group struggled to produce successful hits, all of them were dropped from their record label but Toni, who went on to pursue her own solo career, per Celebrity Net Worth.
Traci remained relatively under the radar until her appearance on the family's reality television show, "Braxton Family Values," which debuted in 2011. Though the Braxton family starred on an incredibly popular reality television, Tamar complained that the entire family was severely underpaid in comparison to stars on other reality television shows — namely, of course, the Kardashian clan. In a tweet, Tamar revealed that the Braxtons made "75 percent less" than the Kardashians while appearing on "Keeping Up With the Kardashians." According to TMZ, the Kardashians and Jenners split approximately $150 million dollars over the course of five seasons, starting in 2017.
Along with appearing on the reality television show, Traci has also released her own music and even got into the spirits world with her Black Cowboy whiskey line, according to Showbiz Cheat Sheet.