Here's Who Carried Keeping Up With The Kardashians For Years, According To Twitter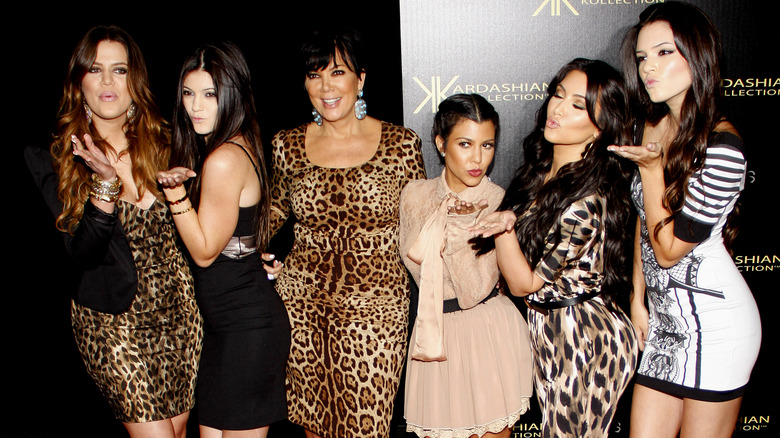 Tinseltown/Shutterstock
When "Keeping Up With the Kardashians" debuted in 2007, Kim Kardashian was by far the most famous member of the family, mainly due to her sex tape, which supposedly leaked — but propelled her to stardom (via Capital FM). By the time the show wrapped after 14 seasons, all of the siblings were household names, including Kourtney, Khloé and Kylie and Kendall Jenner, not to mention their mom, Kris. Kourtney's boyfriend and the father of her three kids, Scott Disick, also rose to fame through the show.
But which star do fans think carried the E! series all those years? Twitter has some interesting theories, sprouted by a post asking that very question, originally posed by a user who tweets by the name Tshwarelo. The tweet included a "Brady Bunch"-like image featuring Kourtney, Kim and Khloé on top, with Kendall, Kylie and Kris on the bottom.
"Khloe and Scott, then Kimberly...the Jenners brought nothing," tweeted one person in response to who carried "KUWTK." Another user had a similar answer, tweeting, "Kourtney & Scott in the first like 17 seasons, then Khloe with her Tristan drama in the rest, then sprinkle in Kim's problems with Kanye in the last season finale."
Indeed, it seems like most fans feel Kim was not the family member who carried the show, despite the fact that she was the only known name before the show began.
No one really said that Kim Kardashian carried the show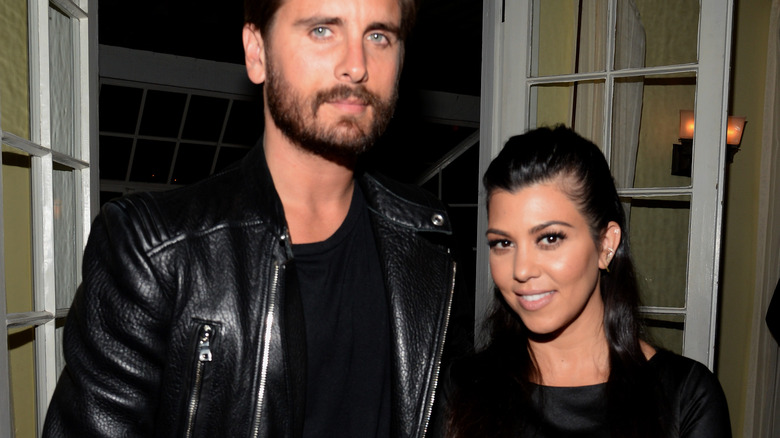 Chris Weeks/Getty Images
As the question of who carried "KUWTK" all those years started trending on Twitter, more viewers wanted to weigh in. "Kourtney and Khloé," tweeted one individual. "Everyone else talks like they're bored out of their minds."
"Kourtney & Scott carried the show for yrs. Khloe also did a lot," another Twitter user opined in part, while someone else commented, "Kylie and Kendall are basically iBackground characters, main characters are Kris, Kim and Khloe and the star of the show is kourtney ( her relationship with Scott was the main plot line at some point )."
On and on, fans said that it was either Kourtney or Khloé and Scott who carried the show. "Kourtney gave multiple storylines honestly but Khloe had her moments," agreed someone else. It seems no one really felt that Kim carried the show, with someone else insisting, "Khloe and Scott. Any other answer is wrong!!"
To be fair, one fan tweeted that although her sisters carried the show, we should acknowledge that people wouldn't watch as much without Kim.