The Encanto Song That Was Recorded While Its Star Was In Labor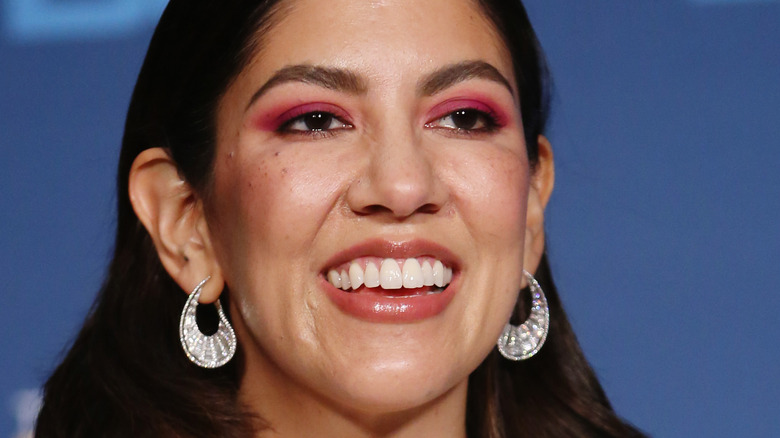 Jesse Grant/Getty Images
Academy Award season is here and Disney's "Encanto" is nominated for three Oscars, including Animated Feature Film, Original Score, and Original Song for "Dos Oruguitas." The latest Disney hit even returned to select theaters in February 2022, People reports, on the back of its popularity on Disney+.
The movie follows Mirabel, the only non-magical member in her family, as she tries to save the family's magic from disappearing, per Digital Spy. "Encanto" brings different types of Disney magic to the big screen, drawing on elements of Columbia's rich history and elements of magical realism both in its visual storytelling and in its music.
Stephanie Beatriz, who plays the main character, Mirabel, gave an award-worthy performance when recording the soundtrack for the movie. According to The New York Times, Beatriz was "overjoyed" to get the job of voicing Mirabel, and when Beatriz talks about how she relates to Mirabel, it's clear the directors picked the right actress for the job. "The thing that I identify with the most about Mirabel is her feeling of not belonging. That's reflective of my own identity in the United States."
Beatriz was 'almost, almost ready' to give birth during the recording session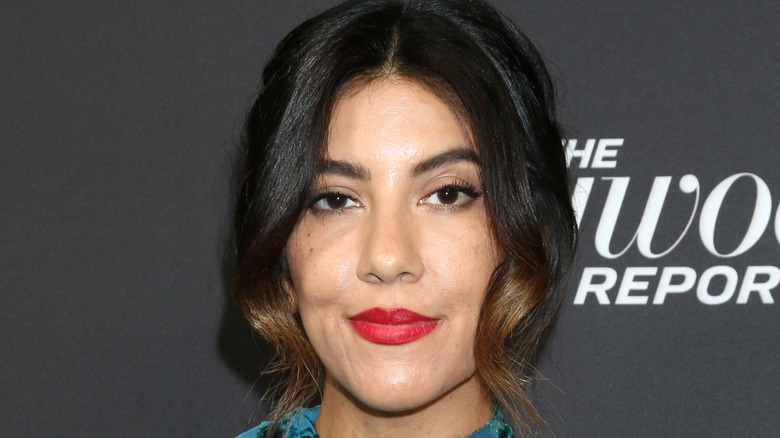 Kathy Hutchins/Shutterstock
Stephanie Beatriz was "born in Argentina to a Colombian father and a Bolivian mother" and grew up in Texas, according to The New York Times, which gave her a unique insight into voicing Mirabel.
However, Beatriz proved her connections to the character when it came time to record the song, "Waiting on a Miracle." Waiting for her own miracle, Beatriz was very pregnant as recording sessions were still happening. "We knew she was very, very, very, very ready to have that baby. But she did not tell us she was almost, almost ready," director Byron Howard told Variety. Beatriz wasn't just "almost, almost ready," she was actually in labor while she was recording.
"I didn't want to tell anybody at Disney," Beatriz explains to Variety, "because I didn't want anyone to freak out. But I was already having some contractions when we were scheduled to record that day. I was like 'Well, fingers crossed I finish the song before [the baby] comes!'"
Luckily, Beatriz was able to finish recording. Now that her daughter, Rosalie, is here, Beatriz says Disney has another "Encanto" fan. She told People her daughter recognized the songs from the soundtrack "super fast, in a weird freakish, scary baby way." She added: "Sometimes my husband, Brad [Hoss], will play them for her or I'll sing them to her and, really, she knows them and she loves them."