Bridgerton's Simone Ashley Opens Up About Her On-Set Medical Issues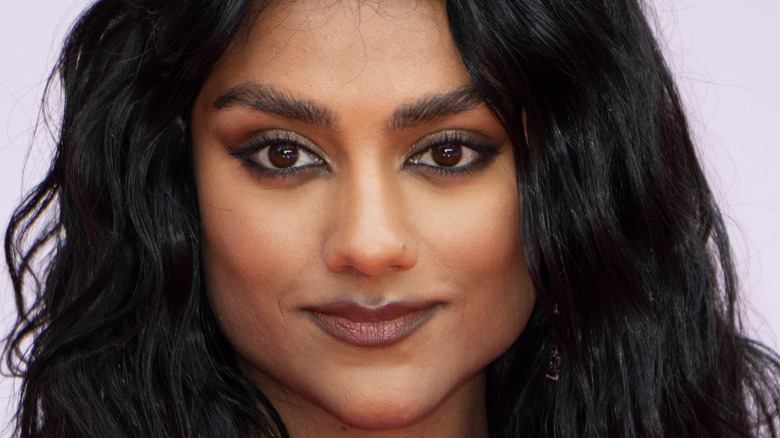 Jeff Spicer/Getty Images
Season 2 of "Bridgerton" is almost here! As we get closer to the premiere date, we're starting to learn more about some of fresh faces joining the existing cast in the new season. One of those actors is Simone Ashley, who plays Kate Sharma, Anthony Bridgerton's new love interest. Ashley's role is much more than just a secondary character, though. According to People, Ashley's character will actually be the lead, as the new season follows her love story with the oldest of the Bridgerton siblings.
Ashley is currently best known for her role in the series "Sex Education," where she plays popular teen Olivia Hanan (according to Teen Vogue). While she's no stranger to stories related to sex and romance, Ashley did tell Glamour that her role on "Bridgerton" will be much more romantic. "Bridgerton is hot and sexy and steamy," she said during the interview. "On Sex Education, that wasn't really our objective. We wanted to show 16-year-olds or adults in the show having real sex and facing real-life problems and whatever might happen." Stepping into the Regency era will present an opportunity to explore similar subjects in a whole new way.
Ashley quickly learned, though, that playing Kate would be more intense than she originally thought. The actress recently opened up about the medical issues she faced on the set of "Bridgerton," and how her wardrobe caused the initial problem. 
Simone Ashley didn't expect her wardrobe to cause pain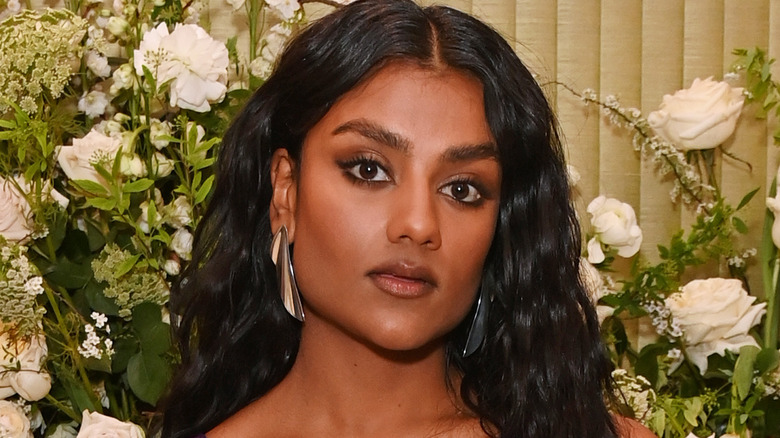 David M. Benett/Getty Images
According to Glamour, Simone Ashley dealt with numerous roadblocks after it was revealed that she would be the Season 2 love interest on "Bridgerton." Due to COVID-19, the cast had to work their lines separately, only coming together on set when it was time to film. Ashley also had to meet with an intimacy coordinator to nail down her steamy scenes as Kate Sharma. The biggest issue Ashley faced, though, was actually her wardrobe.
Ashley reportedly had a rough time wearing a corset during her time on "Bridgerton" (per Glamour UK). "On my first day, I was like, 'OK, first day as a leading lady, got to eat lots of food, be really energised.' So, I had this massive portion of salmon and that's when I needed to be sick, basically, because I was wearing the corset," Ashley revealed. She said that it typically works best to refrain from eating while wearing the corset, since it "changes your body," and temporarily makes your waist smaller. 
Not only did the star have an issue with her calorie intake while filming, she also suffered some real medical pain, telling Glamour UK that she thinks she tore her shoulder. Ashley didn't specify how the corset-related injury occurred, but she did discuss her closeness with her fellow cast mates. Ashley said she chose to focus on the strong bond she felt with everyone in the cast, and mentioned that she feels good knowing they're all in the same boat when it comes to playing their roles (via People).