Pressure From Fans Leads To Big Change For Jussie Smollett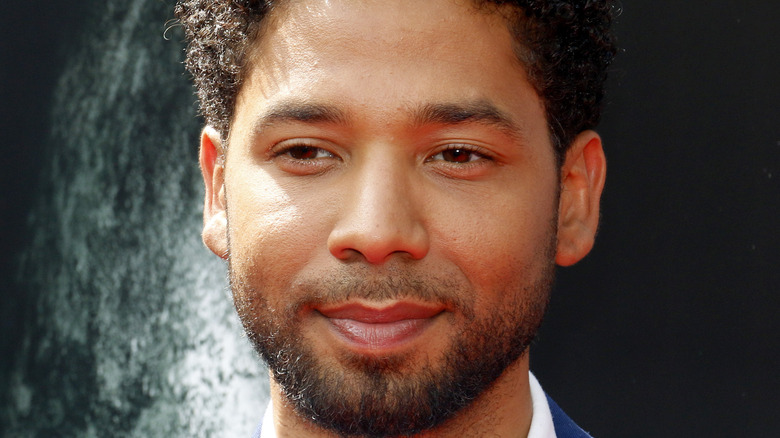 Tinseltown/Shutterstock
On March 10, 2022, actor Jussie Smollett was sentenced to 30 months of felony probation, the first 150 days of which would be served in the Cook County Jail in Chicago, Illinois. According to People, Jussie will also have to pay more than $120,000 in restitution and will have to pay a fine of $25,000. This sentence was handed down after Jussie was found guilty of five out of the six charges of disorderly conduct that he faced for allegedly lying to the Chicago Police Department about being attacked back in 2019, per AP News.
In January 2019, Jussie told Chicago police that he was attacked by two men in masks in the late evening/early morning hours who doused him in an "unknown chemical substance," tied a rope around his neck, and made references to "Make America Great Again," Donald Trump's slogan, according to the BBC. While a whole host of celebrities and his cast members from "Empire" were busy voicing their support for Jussie, information that suggested he may have fabricated the attack began to surface. For nearly a month, the police searched for the culprits behind the attack — until they finally announced in February 2019 that Jussie himself had actually hired "Empire" extras Obabinjo and Abimbola Osundairo to stage the attack.
Just a few days after his sentencing was handed down, Jussie's brother, Jocqui Smollett, revealed in an Instagram post that Jussie was being held in a psych ward at Cook County Jail.
Jussie was released from the psych ward at Cook County Jail after receiving pressure from his fans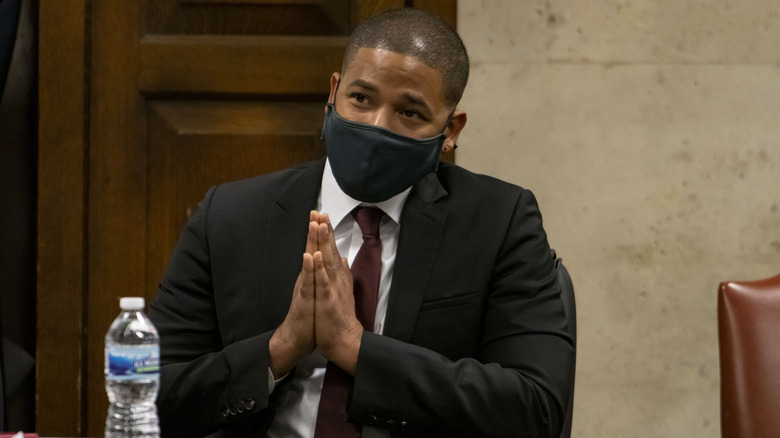 Pool/Getty Images
On March 13, Jussie Smollett's brother, Jocqui Smollett, posted a video to Jussie's Instagram account where he said "... Jussie is currently in a psych ward at Cook County Jail. What's very concerning is there was a note attached to his paperwork today and put on the front of his jail cell saying that he's at risk of self-harm. He is very stable. He is very strong."
After receiving quite a bit of pressure from the public and Jussie's legal team to release him from the psych ward, Jocqui confirmed that Cook County Jail had released him from the psych ward and placed him in a regular jail cell. "So I just got to see him," Jocqui said in another video posted to Jussie's Instagram account on March 15. "... Thank you so much for the support, all the hashtag #FreeJussie, it's working. He's now been moved to a new jail cell out of the psych ward that has a bed. Before he was sleeping on a restrained bed and now he's been moved to a jail cell that actually has a bed ... That's really because of all the #FreeJussie that's been going on. It's all the pressure we're applying on Cook County and Cook County Jail."