Gabby Barrett Reveals How She Feels About Bringing Her Daughter, Baylah May, On Tour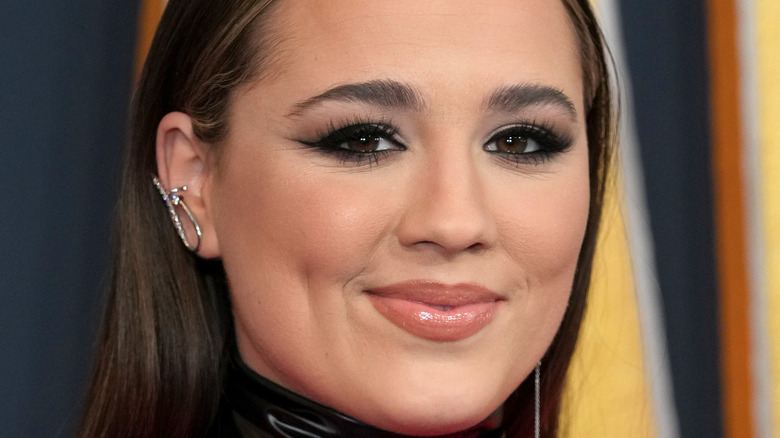 Kevin Mazur/Getty Images
Having given birth to her daughter Baylah May in January 2021 (via Taste of Country), it was only a matter of time before Gabby Barrett had to decide whether to take her baby on tour with her. And for the country singer, this wasn't a difficult decision whatsoever.
Speaking to Entertainment Tonight, Barrett revealed that she and husband Cade Foehner decided to take their family life on the road in "home on wheels" as they embark on Thomas Rhett's Center Point Road tour (via Gabby Barrett Live). "What it'll kind of look like, we'll have a tour bus. We'll have our own home on wheels, which will be nice and exciting," she explained.
As for Baylah, she'll "definitely be with us", Barrett continued, saying that she's "really excited" for her daughter to watch her parents stage side as they perform. "And as she grows, become more aware of what we do and songs and things like that," she added. "And then eventually we can write songs about her and it will just be so sweet."
Gabby Barrett's daughter Baylah May is already a fan of music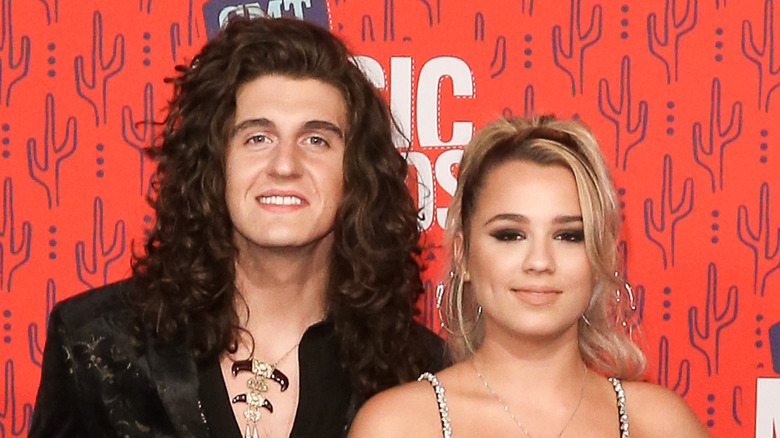 Debby Wong/Shutterstock
And even though Baylah is just over a year old, Gabby Barrett's daughter is already a music fan. "She's a very lullaby baby right now," the singer told Entertainment Tonight. "So she loves music and falls asleep to little music." One thing Barrett is looking forward to the most is sharing these moments for the first time with her daughter. "I'm definitely looking forward to getting to now experience live shows and performances, and all of those things, with her with us," she said.
Barrett and Cade Foehner first met in 2018 while they were competing on season 16 of "American Idol". The two immediately clicked, but Barrett says it was her that made the first move. "I had to get to know him first," she told PopCulture, explaining that she immediately noticed his "super-cool rocker dude" look. "I wanted to make a video with him of us singing together," she added. "And so I initiated it."
A year later Foehner had proposed and the couple were married by October. "We thought, 'What's the point in waiting years and years if we already know we're going to be committed to each other forever?'," she told People at the time. "So may forever start now."