What Jiggly Caliente Really Thinks About The RuPaul And Pearl Controversy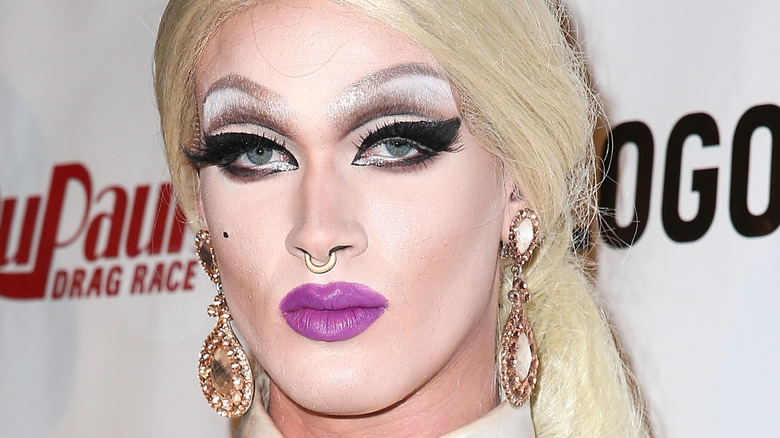 Imeh Akpanudosen/Getty Images
Season 7 of "RuPaul's Drag Race" ranks among the worst with fans. In fact, ScreenRant puts it above only Season 13 and Season 1 (eek) in terms of quality. That's because viewers were unhappy with the final three queens, including winner Violet Chachki. Fan favorites like Trixie Mattel, Katya, and Ginger Minj all featured on this particular season, but it's perhaps best-known for the still-shocking workroom stare-down between contestant Pearl and host RuPaul Charles. As Attitude details, the duo had a frosty interaction, at the end of which Pearl uttered the immortal line, "Do I have something on my face?" During an appearance on the Youtube series "Hey Qween," Pearl revealed that RuPaul had told her, "Nothing you say matters unless that camera is rolling," in response to the young queen gushing about what she meant to her. 
Pearl was devastated by the exchange, and it understandably colored her experience from that point on. But according to RuPaul's fellow judge and BFF Michelle Visage, her reasoning made total sense. During a panel for "RuPaul's Drag Race UK," Visage explained everything must be kept until filming to preserve "the magic," per Attitude. It wasn't anything personal, as finalists Divina De Campo, Baga Chipz and The Vivienne attested. That said, how does fellow "Drag Race" alum Jiggly Caliente feel about RuPaul's treatment of Pearl?
Jiggly Caliente defended RuPaul over Pearl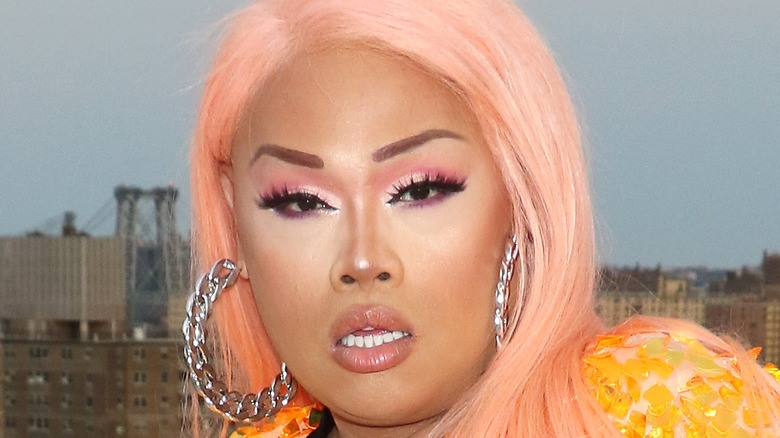 Jim Spellman/Getty Images
In order to dig into RuPaul's feud with Pearl, the Gay Times interviewed several queens on the subject. Fan favorite Jiggly Caliente, who competed on Season 4 and "All Stars 6," argued that RuPaul couldn't be expected to cozy up to everyone during filming. "RuPaul can't really talk to us because we're competing, so she's not gonna be like, 'Hey girl, what you doing?' None of that," Caliente said. She further noted that "When she does break out of character it's kinda fun. ...She's not necessarily allowed to be friendly with us, but when she does we're like, 'Oh thank you Jesus, maybe she likes me!'"
Although Mama Ru's behavior might seem reasonable to some, other queens understood Pearl's position. "For me personally I couldn't agree more with Pearl, as I can relate and also validate my sister's point of view," Season 6's Gia Gunn told INTO. The Vixen, who competed on Season 10 of the show, confirmed Gunn's POV. "We were often told to 'save it for the camera.' Ru almost never spoke to us without a camera rolling," she said. Season 6 star Laganja Estranja told the outlet that "several of the other girls" likely had the same experience as Pearl, though she reasoned it was the host's way of establishing the realities of the business. As Gunn asserted, "At the end of the day, none of us owe RuPaul anything. Just like she doesn't owe us a simple 'hello.'"