Thomas Markle Reveals Why He Quarreled With A Doctor Over Meghan's Birth Certificate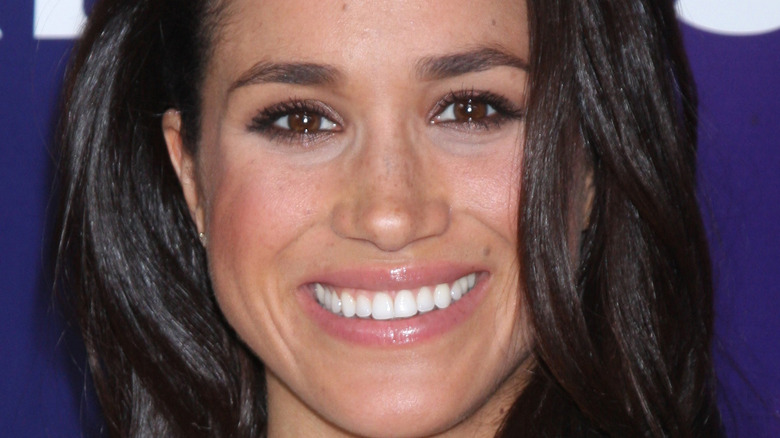 Kathy Hutchins/Shutterstock
Meghan Markle's family can't stop talking about her. Her sister, Samantha Markle, wrote a memoir about her strained relationship with the Duchess of Sussex, and a report from BuzzFeed found that she has used Twitter to repeatedly criticize and spread damaging rumors about Meghan. Samantha has even sued Meghan for defamation, a move which their father, Thomas, supports. In fact, he has vowed to supply his older daughter with evidence for her case. "I would be more than happy to. I've been trying for almost four years to get to see my daughter and her ginger husband in a courtroom face-to-face," Thomas said in a YouTube video (via GB News).
Of course, this isn't the first time Thomas has spoken out against Meghan and her husband, Prince Harry. His relationship with the royal couple has been on the rocks since Thomas accepted money to stage paparazzi photos. He also skipped their May 2018 wedding due to health issues and has yet to meet Meghan and Harry's two children, with Thomas threatening to take legal action in order to see his grandchildren. "What riles me is Meghan's sense of superiority. She'd be nothing without me," he told the Daily Mail. "I made her the duchess she is today. Everything that Meghan is, I made her. I was... making good money, and could afford to give her the best, with a good school, good education, good home."
And now that he's building even more of a platform for himself, Thomas is sharing even more details about his famous daughter.
Thomas Markle didn't like the options on his daughter's birth certificate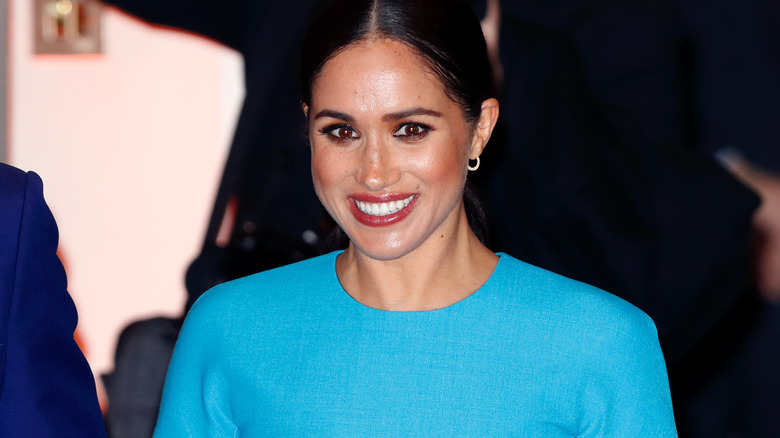 Max Mumby/indigo/Getty Images
Thomas Markle is now sharing details about his royal daughter's birth, including his disagreement with the doctor over what race would be included on her birth certificate. While Thomas is white, Meghan Markle's mother, Doria Ragland, is African American. Thomas and Doria married in 1979 and divorced in 1987, with Meghan born in 1981. "I even had to argue with the doctor, and have him write that she was mixed on the birth certificate, because he wanted to mark down 'Black,'" Thomas said in a new YouTube video (via Insider). "I had no problem with Black or white, but in my mind, it should have been mixed."
In an essay for Elle U.K., Meghan wrote about her experience when filling out a mandatory census in her seventh-grade English class. "You could only choose one, but that would be to choose one parent over the other — and one half of myself over the other [...] I didn't tick a box," Meghan wrote. "I left my identity blank — a question mark, an absolute incomplete — much like how I felt. When I went home that night, I told my dad what had happened. He said the words that have always stayed with me: 'If that happens again, you draw your own box.'"