Chris Cuomo Wants CNN To Pay Out This Eye Watering Amount For Firing Him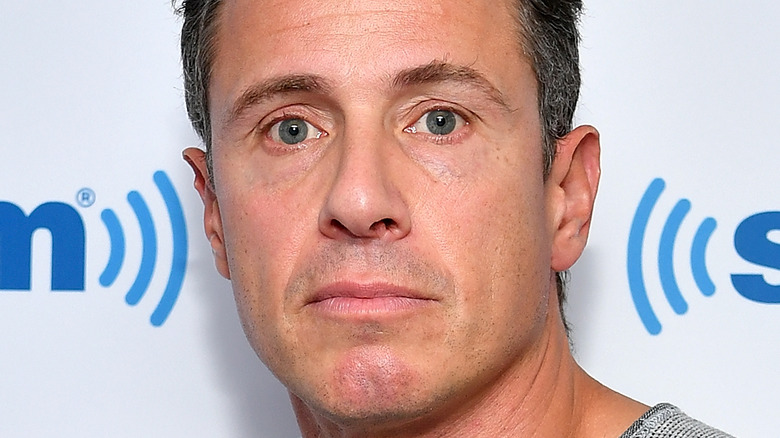 Slaven Vlasic/Getty Images
Chris Cuomo had long been a CNN mainstay when he was unceremoniously fired in December 2021 for assisting his brother, former New York Governor Andrew Cuomo, with fighting sexual misconduct allegations. Andrew had already resigned his position when CNN announced Chris was being terminated. The beloved TV personality was originally only suspended pending a further, independent investigation, following which it was determined that Chris had acted inappropriately by advising his brother on how best to handle the scandal.
According to the New York Times, Chris admitted in a statement, "This is not how I want my time at CNN to end but I have already told you why and how I helped my brother. So let me now say as disappointing as this is, I could not be more proud of the team at 'Cuomo Prime Time' and the work we did." As The Guardian notes, the Cuomo brothers regularly appeared on air together, but as the heat intensified on Andrew, Chris was forced to stop covering his brother altogether. 
It subsequently emerged, however, that he had allegedly been advising him behind the scenes, as well as pressing sources for information on Andrew's accusers. The former CNN anchor always maintained he wasn't personally involved. It later transpired that Chris was battling his own sexual harassment case, which may have been the real reason he was terminated. Regardless, his battle with CNN is far from over, and now, Chris is looking for a massive pay-out. 
Chris Cuomo demands a massive settlement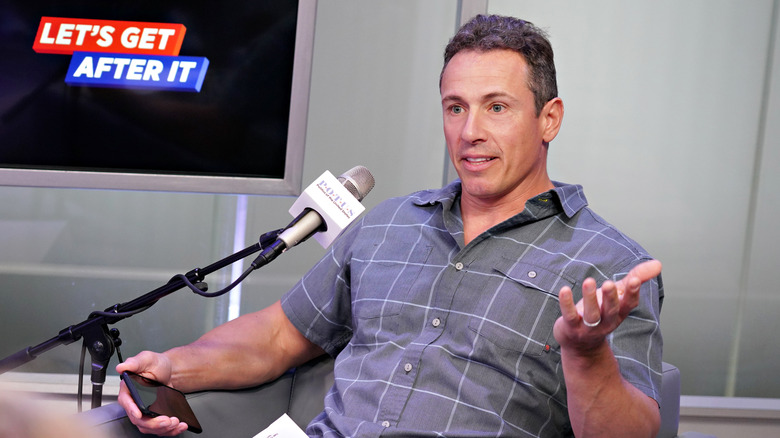 Cindy Ord/Getty Images
According to NBC News, disgraced CNN primetime anchor Chris Cuomo is demanding a massive $125 million in arbitration from his former employers, claiming they wrongfully fired him. Aside from from helping his brother, Andrew Cuomo, fight sexual misconduct allegations, which was a clear conflict of interest, Chris was also accused of sexually harassing a former colleague at another network. 
"It should, by now, be obvious to everyone that Chris Cuomo did not lie to CNN about helping his brother," his attorney Bryan Freedman said in a statement. "In fact, as the limited information released from WarnerMedia's investigation makes clear, CNN's highest-level executives not only knew about Chris's involvement in helping his brother but also actively assisted the Governor, both through Chris and directly themselves."
Freedman pointed to the multiple instances in the early days of the COVID-19 pandemic, when Andrew was the toast of New York, that the then-governor appeared in chummy CNN segments opposite his brother. Chris' lawyer claims this is evidence that the network had no issue with their close relationship. 
Were higher-ups at CNN also advising Andrew Cuomo?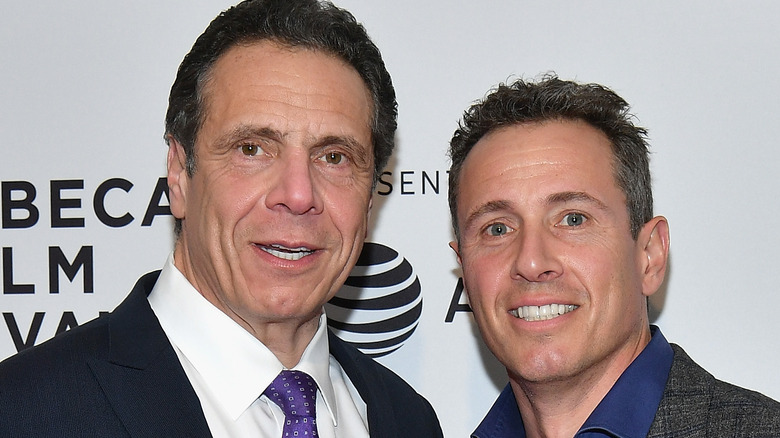 Dia Dipasupil/Getty Images
Per The Guardian, lawyer Bryan Freedman also claimed that "as CNN has admitted, network standards were changed in a calculated decision to boost ratings. When those practices were called into question, Chris was made the scapegoat." Aside from the massive settlement, the former CNN anchor is also requesting an apology from higher-ups for allowing network employees "to disparage him."
Chris Cuomo maintains he was open with bosses about acting as his brother's advisor, in an unofficial capacity, and therefore had "no reason to believe" this violated any official protocols. The disgraced anchor also asserts that CNN chief Jeff Zucker and former marketing chief Allison Gollust advised his brother themselves, too. Risa Heller, a spokeswoman for the duo, previously argued, "Jeff was never aware of the full extent of what Chris Cuomo was doing for his brother, which is why Chris was fired." 
Both have since left their positions at CNN, after failing to disclose a consensual romantic relationship. Meanwhile, Chris continues to affirm any allegations about sexual misconduct levelled at him are false.