The NCIS Episode You Forgot Starred Dean Norris From Breaking Bad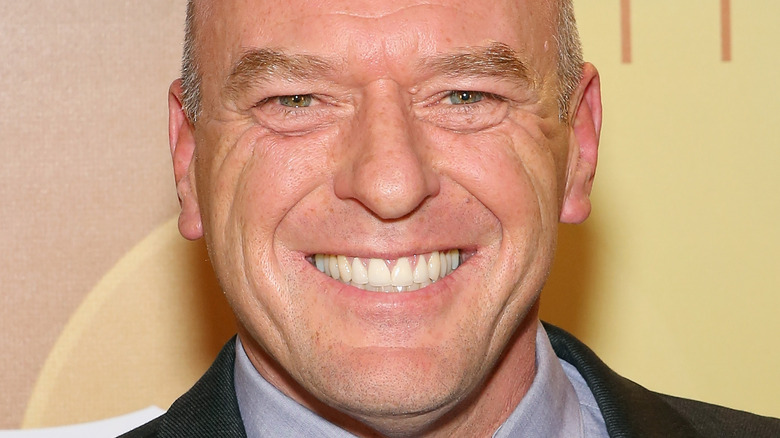 Gabe Ginsberg/Getty Images
"Breaking Bad" was a major moment for all involved, from lead Bryan Cranston to supporting star Aaron Paul. For Dean Norris, it was an opportunity to show off what he could do with the kind of character that's quickly become the actor's calling card. As NPR notes, Norris's DEA agent, Hank Schrader, gradually evolved into someone audiences could root for, particularly compared to Cranston's rapidly deteriorating Walter White, who also happens to be his brother-in-law and Schrader's white whale.  
Norris is frequently cast as law enforcement agents, reasoning, "If you stop in any doughnut shop, and you see three cops eating doughnuts, one of them is gonna look like me." He added, "I guess you have a certain look, it's kind of an authoritative law enforcement-type look, and that look is certainly the first thing that people cast you with before you get a chance to do some acting." However, the Harvard alum started out as an actor intending to make a reasonable living solely on the stage. 
Naturally, he's found his niche playing a whole rash of cops, army guys and government officials, not least in "NCIS," which you may have forgotten Norris even appeared in. 
Dean Norris played a roughhousing army sergeant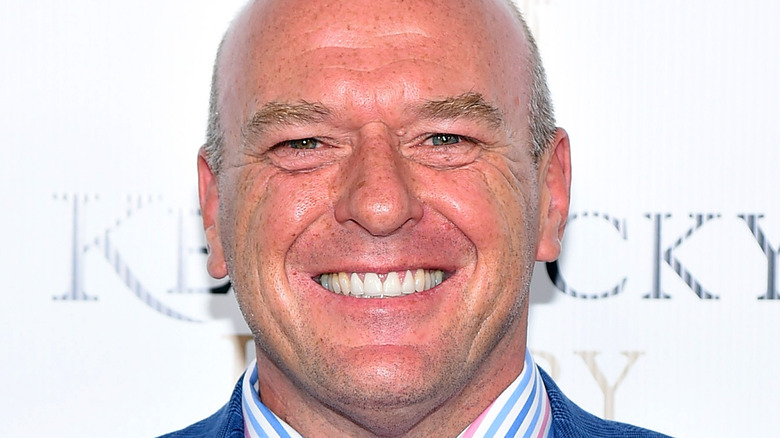 Michael Loccisano/Getty Images
According to Cinema Blend, before he broke out as Hank in "Breaking Bad," actor Dean Norris popped up in the first season of "NCIS" as Gunnery Sergeant Vestman. Outsider confirms the episode, "My Other Left Foot," surrounds the discovery of a "severed leg" in a trash can, which is notably inscribed with the "Semper Fi' Marine Corps tattoo." Vestman "is in charge of the motor pool at a military base," but it transpires he actually knows Gibbs (Mark Harmon) from before, since the military leader was involved in a violent bar altercation that was broken up by the NCIS agent. However, Vestman has no connection to the missing limb, as it turns out. 
The long-running show is known for boasting great guest stars over the years, some of whom were on the cusp of their breakout moments, including Norris, whose "Breaking Bad" turn came just a few years later. His episode also featured a soon-to-be massive star in the form of "Lost" breakout Josh Holloway. Norris also reprised his most famous role in the hit "Breaking Bad" spin-off "Better Call Saul." 
He told Entertainment Weekly that bringing back Hank could only be done under the right circumstances, to honor the character and the show's fans alike. Norris explained, "Peter [Gould, co-creator] said that it would be really interesting and fun if Hank Schrader played some small role in the development of Saul Goodman. Which meant it was not gratuitous. It was there for a purpose."