The NCIS Episode You Forgot Starred Jon Cryer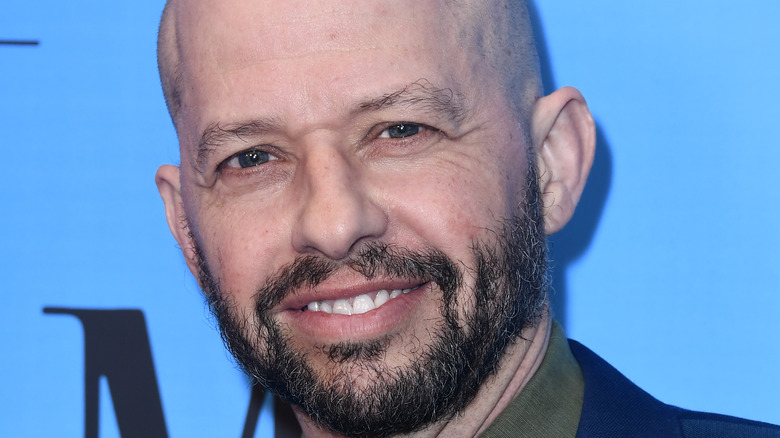 Frazer Harrison/Getty Images
Jon Cryer spent, as he put it to Parade, "12 years of [his] 30-year career" starring opposite Charlie Sheen on "Two and a Half Men." 
But, as this statement notes, the lovable comedic actor has worked extensively elsewhere, most recently playing the dastardly, and totally iconic, villain Lex Luthor in "Supergirl." In fact, Cryer has portrayed the character across several hit superhero series, including "The Flash," "Batwoman," and "Arrow." 
The prolific performer is known predominantly as a sitcom actor, but, over the past few years, in particular, Cryer has proven his worth as a dramatic actor, too. 
"One of the things I love about show business is that it's one of the few places where you don't necessarily overcome your flaws and find success," he said. "You can revel in your flaws and find success." In fact, he doesn't even mind continuing to be associated with Duckie from "Pretty In Pink."
Although Cryer generally gives off the impression of being a self-effacing, down-to-earth kind of guy, when he wants something, the actor fully goes for it. Thankfully, his years-long campaign to get on "NCIS" paid off.
Jon Cryer achieved a lifelong dream by appearing on NCIS
Entertainment Tonight notes that, in a 2009 interview, Jon Cryer admitted that his biggest goal as an actor was to guest star in an episode of the long-running procedural "NCIS." "I've loved that show from the first season when nobody believed me that it would be a hit," he said. 
Clearly, the actor deserved a guest spot more than anyone else, and, in 2015, his wish finally came true when Cryer made his first appearance as Dr. Cyril Taft in the episode "Stop the Bleeding."
Not only did he feature on the show, but Dr. Taft played a pivotal role by saving the life of fan-favorite Agent Gibbs. "I save Mark Harmon's life on the show," he said. "He was shot in the chest and you need a heart surgeon, and the heart surgeon you need looks a lot like this." 
At least one "NCIS" stalwart was thrilled to see Cryer finally achieve his goal, with Pauley Perrette appreciating how visibly excited he was during the table read. "And he had always just asked to be a dead body and now he's got a really fantastic role," she said. "We are delighted." 
Harmon, for his part, argued that Cryer was the best man for the job because working with him meant lots of laughs on set. Producers must have agreed because Cryer went on to star in two more episodes: 2015's "Saviors" and 2016's "Loose Canons."