The Awkward Pick-Up Line Josh Duhamel Used On Fergie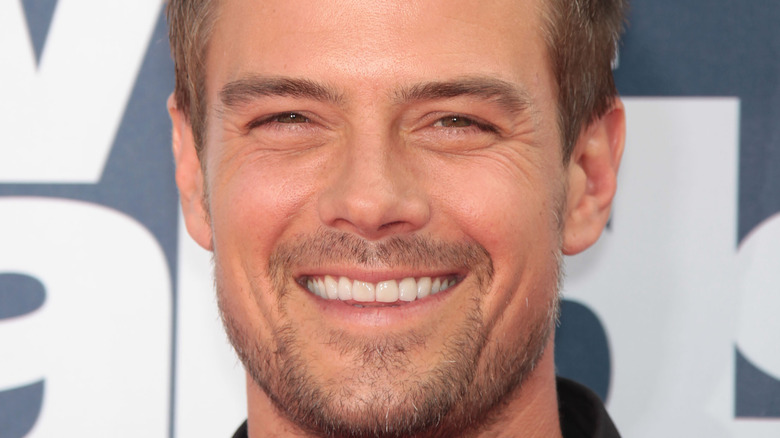 Kathy Hutchins/Shutterstock
If there's one thing that we know about the world of celebrity romance, not all relationships were built to last. From Jennifer Garner and Ben Affleck to Channing Tatum and Jenna Dewan, many of Hollywood's most beloved marriages didn't make it in the long run. Josh Duhamel and Fergie were one of those couples. The actor and singer were first linked in 2004, after meeting on the set of Duhamel's show "Las Vegas" (via E!). Less than five years later, the former lovebirds said "I do" in a fairytale ceremony at Church Estates Vineyards in Malibu, California (via People). "I feel like the luckiest girl in the world," the "Glamorous" singer shared with People in 2007, following her engagement to the "Transformers" star.
From grappling with a cheating scandal to becoming parents, Duhamel and Fergie's nine-year marriage had its fair share of ups and downs, reported People in 2017. When the pair announced their separation in 2017 — they officially divorced in 2019 — sources claimed that it had nothing to do with one overarching reason. "They completely grew apart," an insider shared with E! "They have always had very separate lives and not a lot in common." While both the former Black Eyed Peas singer and the "Safe Haven" star have since moved on with their lives, their hilarious "meet cute" remains legendary to this day. Let's take a look back at how Duhamel and Fergie first met.
Josh Duhamel's awkward pick-up line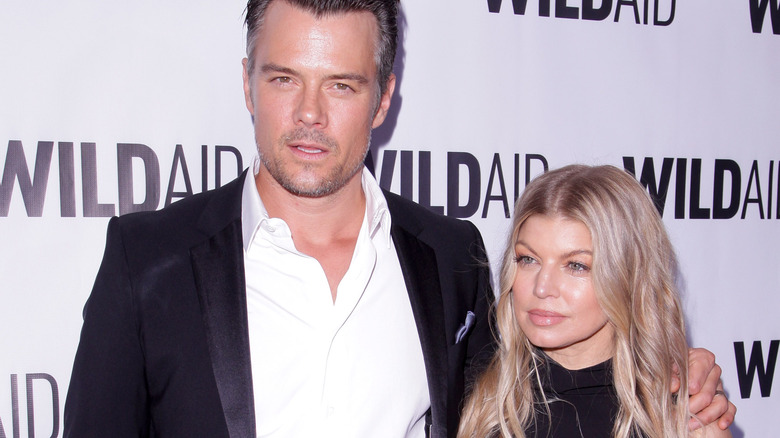 Paul Redmond/Getty Images
Die-hard fans of Josh Duhamel will know that the actor harbored a serious crush on Fergie long before the dynamic duo started dating. Before meeting his future wife, the actor revealed to Instyle that he used to have a recurring dream starring Fergie, reports Metro. Did Duhamel know that his Fergie would read about his scandalous dream? Who knows, but she did. After learning about her not-so-secret admirer, Fergie's friends persuaded her to go out with Duhamel, which the singer revealed in an interview with Playboy (via E!). Little did she know that one day hers and Duhamel's paths would cross.
When the Black Eyed Peas made a guest appearance on "Las Vegas," Duhamel and Fergie met for the first time. "After they finished rehearsing, I was walking out, and all of a sudden she was walking toward me," Duhamel recalled in a Best Life interview (via People). "I was like, Oh boy. She stopped. And this is so sad, but I said, in this desperate voice, 'You're hot!' The crush of a lifetime, and that was my line." 
While the lovestruck Duhamel may have struggled to come up with a clever pick-up line, Fergie remained intrigued. The singer came up with a flirty comeback of her own. "She replied, 'So...how was I in your dream,'" shared Duhamel.