How Compatible Zendaya And Tom Holland Are Based On Their Zodiac Signs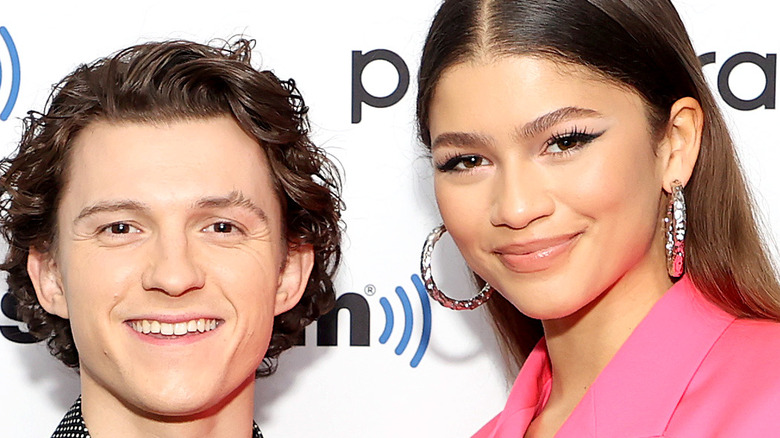 Cindy Ord/Getty Images
Superstars Zendaya and Tom Holland were rumored to have been dating for years before the news was finally confirmed in 2021. The pair were spotted in Los Angeles sharing a secret kiss after they visited Zendaya's mother at her Silver Lake home (via Page Six). The couple's dating status had been the source of much speculation since the "Spider-Man" stars first appeared in the movie series together in 2017.
As it happens, Holland and Zendaya were told not to date when they first began working on the Marvel comic film. The movie's producer, Amy Pascal, didn't think it was a good idea because it had the potential to "complicate things" (via Cosmopolitan). Incidentally, Zendaya and Holland weren't the first "Spider-Man" costars to begin dating while filming. (Think Andrew Garfield and Emma Stone, and Toby Maguire and Kirsten Dunst). Nevertheless, the young costars eventually became a couple.
So, you might say the future was written in the stars for Zendaya and Holland, but will it last? Let's see what their zodiac signs indicate about their match!
Are Zendaya and Tom Holland astrologically compatible?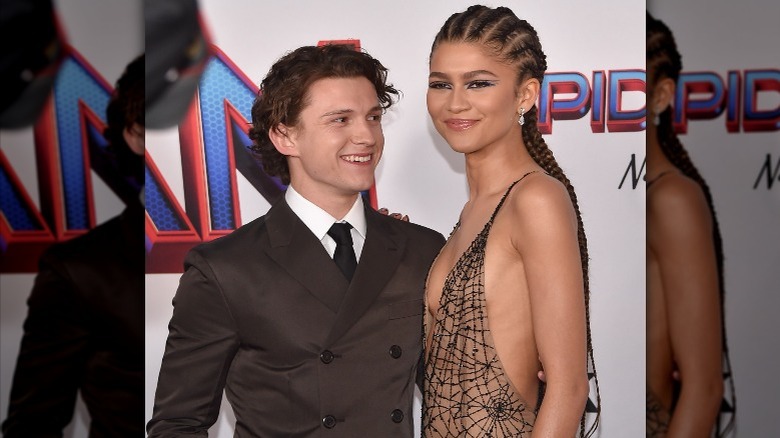 DFree/Shutterstock
Born on September 1, Zendaya is a practical Virgo (per Astro Charts). This earth sign is the embodiment of supreme perfectionism, so finding the right partner is key. Virgos are hardworking, loyal, and kind (per Cosmopolitan). They like animals and books, and value cleanliness. Virgos tend to enjoy being in the spotlight, which opposes their somewhat shy nature, and they aren't the best at asking for help.
Tom Holland was born on June 1, so that makes him a gregarious Gemini (via the New York Post). Geminis are known for being naturally curious, social, and adaptable. They are charismatic and can talk to just about anyone, but they also tend to be scattered and always on the go (via Co-Star).
Virgo's critical traits can brush up against fun-loving Gemini's desire to go with the flow. In some ways these signs are opposites, but ideally, they teach each other what they're lacking. Virgos can help flighty Geminis develop a better sense of follow-through and consistency. (via Astrology) Likewise, Geminis can help Virgos prevent themselves from getting lost in the details and be a little more carefree. The good news for these "Spider-Man" costars is that with clear and open communication, the two signs can make a strong pair that pushes each other to be better.