Who Does Denise Richards Play On The Bold And The Beautiful?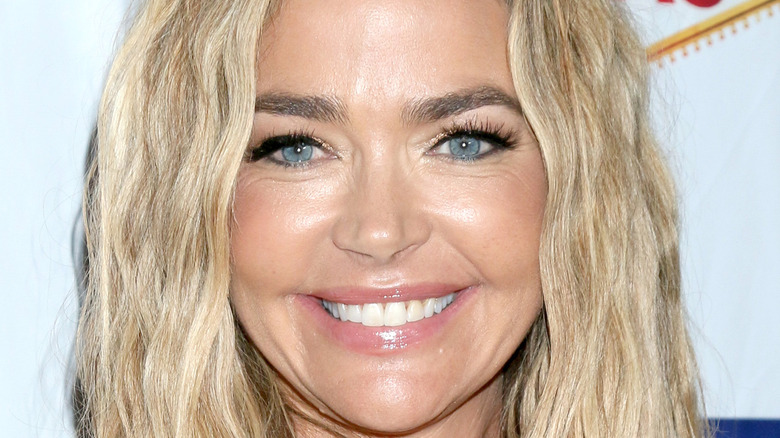 Kathy Hutchins/Shutterstock
Denise Richards has been a working actress in Hollywood with role after role since the early 1990s. Her first credit was a guest appearance on the ABC drama "Life Goes On," and eventually, Richards went on to become a Bond girl in 1999's "The World Is Not Enough" with Pierce Brosnan.
Richards was also a Hollywood wife before she became a star on "The Real Housewives of Beverly Hills" and was famously married to tinseltown bad boy Charlie Sheen. The year 2018 was a big one for Richards as she married Aaron Phypers and joined the "ROBH" cast (via People), which she left two years later in 2020. In 2019, she finally entered a genre she hadn't tried before when she was cast on "The Bold and the Beautiful" in a provocative role she still returns to every once in a while when the story calls for Quinn Fuller (Rena Sofer) to have a friend.
Denise Richards stepped into high drama on 'The Bold and the Beautiful'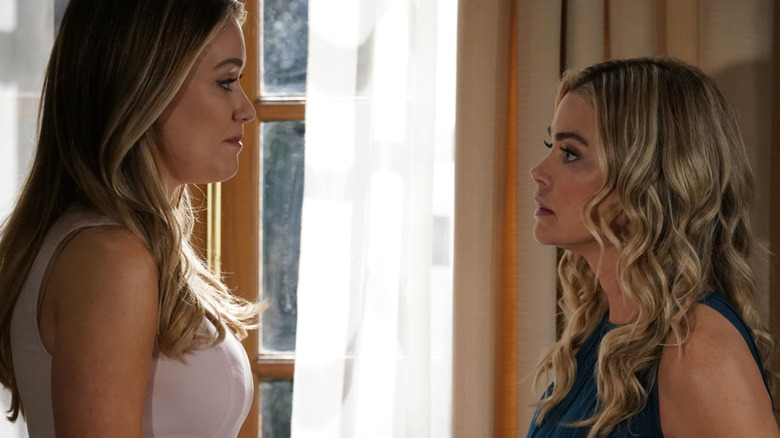 Cliff Lipson/CBS
Denise Richards made her mark on daytime soaps in 2019 by joining the cast of "The Bold and the Beautiful" as Shauna Fulton. When she did, she was thrust into a front burner storyline in which she learned her daughter had helped sell a baby on the black market for their Las Vegas pal, Dr. Reese Buckingham (Wayne Brady). Shauna's daughter, Flo Fulton (Katrina Bowden), had gotten in over her head and had no idea when she posed as the baby's birth mother that the infant had been kidnapped from her real mother. Hope Spencer (Annika Noelle) thought her baby died at birth and Flo was keeping it a big secret, along with Shauna. 
Not only did she agree to not tell a soul about Flo's mixup in this baby switch scandal, but she had to reveal that Flo and Hope were actually cousins because Flo's real father was Hope's late uncle, Storm Logan (William deVry). Eventually, the truth came out about the baby, and Flo and Shauna were forgiven for their part in the scheme.
Shauna's best friend, Quinn, grew close to the Forrester clan where another dramatic story was waiting.
Shauna wanted Ridge, but where is she now?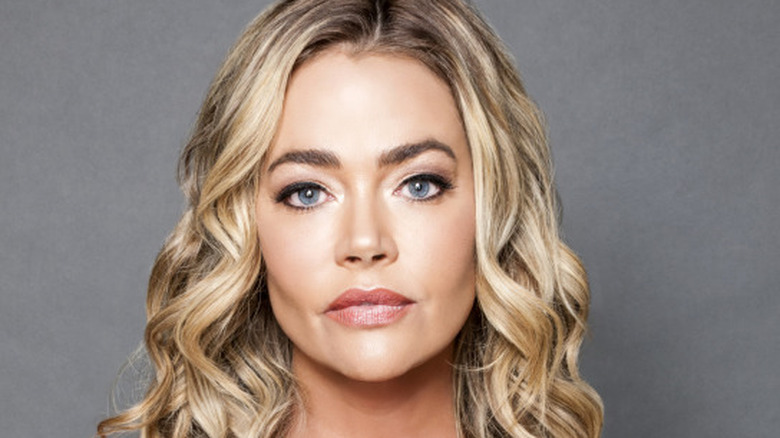 Sean Smith/Bell-Phillip TV/CBS
While Shauna lived in the Forrester mansion on "The Bold and the Beautiful," she fell for Ridge Forrester (Thorsten Kaye). When he was on the outs with his on-again, off-again wife, Brooke Logan (Katherine Kelly Lang), Shauna managed to get Ridge drunk in Vegas and told him they got married. In reality, they did not. When that scheme was revealed, Shauna faded into the background as Denise Richards worked on other projects, including the TV series "Glow and Darkness," which is in post-production as of this writing.
The last we saw of Shauna was the summer of 2021 when she pretended to be the mystery woman having a fling with Carter Walton (Lawrence Saint-Victor) so that Eric Forrester (John McCook) wouldn't learn that his wife, Quinn, was really the one Carter was sleeping with. Shauna is sure to pop up again sometime soon because she always seems to be there when Quinn is in a pinch.