Kamala Harris Was Reportedly Furious Over This Famous Photo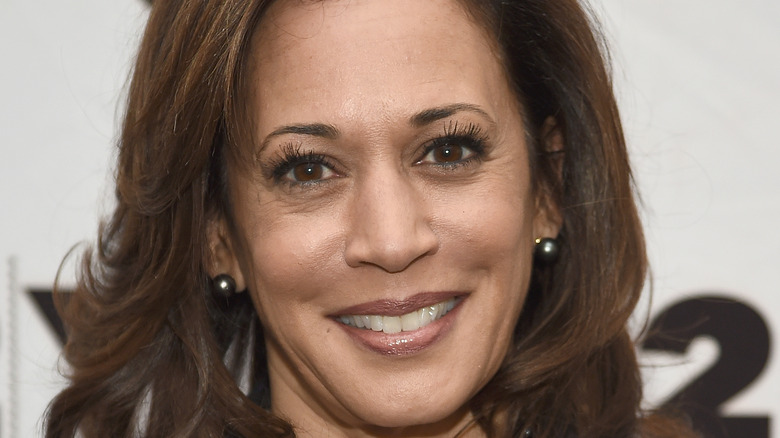 Dimitrios Kambouris/Getty Images
Kamala Harris's Vogue cover was iconic. The photo of the Vice President depicts Harris in a considerably more casual light than we're used to, wearing her signature Converse sneakers and a chic blazer designed by her friend Donald Deal. The politician actually styled the look herself, accessorizing it perfectly with a beaming smile. Harris's cover also hearkened back to her sorority days, at HBCU Howard University, thanks to the evocative backdrop.
The Tyler Mitchell-shot image led to a spike in Converse searches, per WWD. Launchmetrics recorded a massive ten-fold increase in online mentions of the sneakers. Alison Bringé, their chief marketing officer, confirmed the cover had "a major impact on the brand's performance." However, the image was incredibly divisive, with commentators decrying the VP's look as too casual, particularly since she's the first Black and Asian American to hold the office. 
Others argued the shot had been lit and edited badly, and questioned the choice of backdrop, too. As it turns out, behind the scenes, Harris's team wasn't too impressed either.
Kamala Harris felt 'belittled' by the choice of cover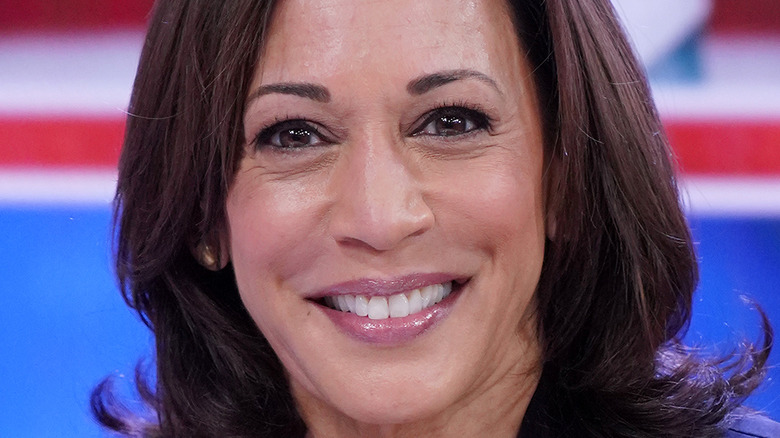 Alexander Tamargo/Getty Images
According to Politico, in forthcoming book, "This Will Not Pass: Trump, Biden, and the Battle for America's Future," journalists Jonathan Martin and Alex Burns detail the furor over Kamala Harris's controversial Vogue cover. Although the shoot was planned well in advance, the VP was reportedly surprised to discover what was easily her most casual look on the day had been chosen as the cover image, having anticipated something more dignified.
"Harris was wounded. She felt belittled by the magazine, asking aides: Would Vogue depict another world leader this way?" Martin and Burns claimed. However, Harris's own staff chose her looks, rather than the magazine's in-house team, while President Biden's office advised them to stop making a fuss, describing the controversy as "first world problems." 
When Harris's incoming press secretary, Symone Sanders, challenged Anna Wintour, the editor-in-chief argued the photo was chosen because it made the VP more "relatable." Harris preferred an image of her posing in a stately powder blue suit, which was later released as a limited-edition cover. As Grazia reported at the time, Wintour acknowledged the outcry during an interview on "Sway," The New York Times' podcast. 
She clarified, "It was absolutely not our intention to, in any way, diminish the importance of the vice president-elect's incredible victory. We want nothing but to celebrate Vice President-elect Harris's amazing victory and the important moment this is in America's history, and particularly for women of color, all over the world.'"