Why RuPaul's Drag Race Producers Allegedly Rushed Lady Gaga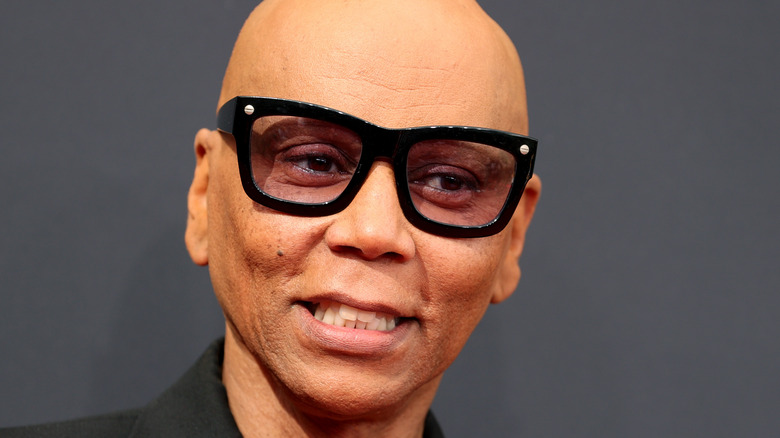 Rich Fury/Getty Images
When Lady Gaga appeared on "RuPaul's Drag Race," it was a major coup for the long-running reality show. In keeping with the iconic pop star's reputation for massive, earth-shattering stunts, Gaga entered the "Werk Room" in a jaw-dropping disguise (via YouTube). As she explained in a confessional, while gussied up in boy drag, the "Bad Romance" hit-maker played Ronnie, New Jersey's premier "Lady Gaga impersonator." It was then up to the assembled queens to figure out the truth.
Naturally, once the Season 9 competitors realized what was up, they lost it completely, loudly gushing over the pop icon. As Cheat Sheet notes, Gaga's appearance on the hit show didn't end with her fabulous entrance or even a stint on the judging panel. The "House of Gucci" star also made a point of spending some quality time with the competitors backstage, for an episode of the spin-off show "RuPaul's Drag Race: Untucked." However, Gaga's enthusiasm drove producers slightly crazy on the day.
Lady Gaga got personally involved with the competitors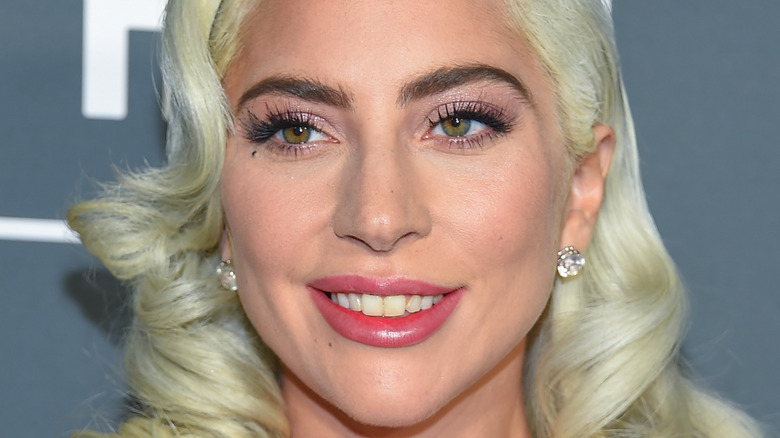 DFree/Shutterstock
Lady Gaga's stint on "Drag Race" didn't end when the cameras stopped rolling. According to Season 9 competitor Peppermint, who was speaking on Entertainment Weekly's "BINGE" podcast at the time, "When she came back into the [Werk] Room, she really came back with some constructive feedback and criticism, but that was preceded by a nice, pretty good conversation." In fact, eventual winner Sasha Velour added that producers were concerned Gaga was spending too much time with them.
Velour recalled they were "trying to get her to wrap it up, because she had hand-written notes about each and every one of us, and she went through, took her time, and gave individual feedback to each of us sitting right there." Although producers were eager to get back to work, Gaga insisted on finishing what she'd started. Moreover, Peppermint argued Gaga was the first guest judge in "Drag Race" herstory to take the time to speak to the queens one on one, and really get on their level.
These days, everybody does it but, unsurprisingly given her groundbreaking rise, Gaga was the one who started the trend.
Lady Gaga petitioned RuPaul to put her on Drag Race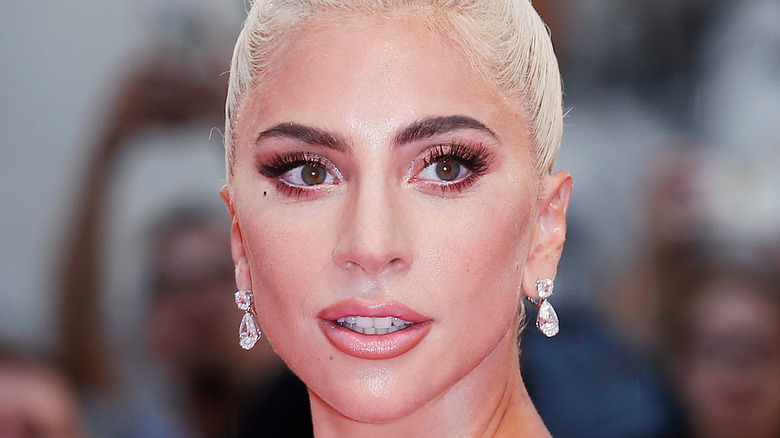 Andrea Raffin/Shutterstock
The "Drag Race" episode featuring Lady Gaga also signaled a major change for the show since, as Pink News points out, the Season 9 premiere was the first to air on the new network VH1. Moreover, more than a million viewers tuned in to watch the episode, which was double the previous season's opener and marked the highest ratings "Drag Race" had earned at the time (they've since increased exponentially, per Deadline).
"Drag Race" has had many notable guest judges over the years, from Christina Aguilera to Jennifer Tilly, but Gaga remains a fan favorite, for obvious reasons. Ahead of her highly-anticipated appearance on Season 9, host RuPaul Charles divulged to ABC News that the pop star was actually a long-time fan of the show. "She attributes a lot of her [joie de vivre] to her life with [drag] queens in clubs," Ru explained. "So she tweeted me maybe three years ago and said, 'Ru, why can't I be on the show?' And I said, 'Are you kidding??'" 
Since Gaga is incredibly busy with her acting and singing careers, it took a while to figure out when they could line everything up. Thankfully, it was all worth it in the end, with Ru gushing, "She's an amazing person and a really loving person." Judging by the queens' emotional reactions to Gaga's arrival, they were just as grateful to have her on board.