Chris Rock's Behavior After The Oscars Ordeal Is Raising Eyebrows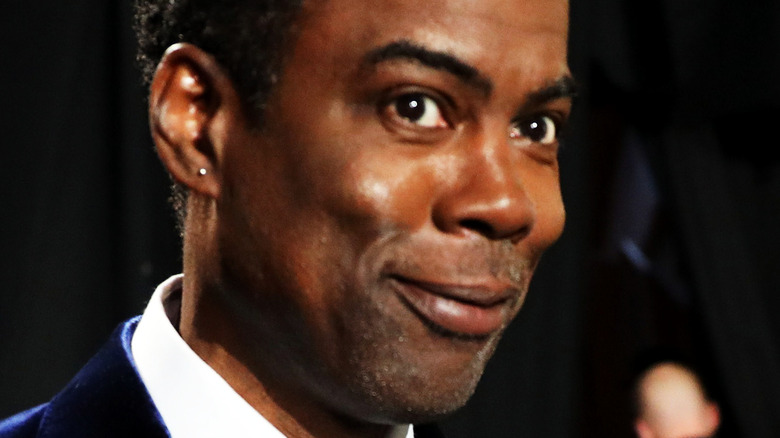 Handout/Getty Images
There were many high points during the Academy Awards, but one moment definitely stayed with viewers more than the others. In case you missed it, Will Smith assaulted Chris Rock on stage at the Oscars. Deemed "the slap heard around the world," Smith walked on stage from his front row seat and slapped Rock right in the face. It turns out that Rock was not completely fazed by the event like the rest of the world.
After Rock compared Jada Pinkett Smith's shaved head to "G.I. Jane" at the Academy Awards, tensions were high. Although Smith looked okay as he sat front row after the joke, his wife was visibly upset by the joke. Moments later, Smith took the stage, smacked Rock in the face, and screamed to "keep his wife's name out of his f***king mouth." It was a moment that had just about everyone — including Rock — confused. It turns out that it could all be over though.
Fans are scratching their heads trying to figure out the entire situation, and they may never know the true answer. It looks like Rock, who arguably should be the one person upset in the matter, is completely over the situation. Or, at the very least, wasn't going to let it ruin a good night.
Chris Rock was 'unfazed' at the Oscars after party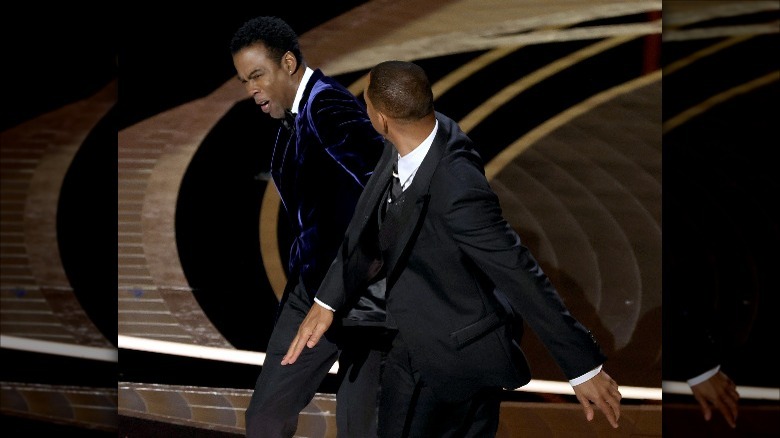 Neilson Barnard/Getty Images
If one of our longtime friends came up and slapped us on the face on live television, we probably would try to avoid the same party after the event. But, according to Page Six, Will Smith and Chris rock showed up to the same after party after the Oscars. Smith won Best Actor at the event, so he had a whole lot to celebrate. It turns out that Rock wasn't ready to retire for the night either. 
In fact, Rock was acting like it didn't happen at all. One insider even called him "unfazed" by It at the after-party, according to Page Six. "You wouldn't really know anything had happened," an insider tells the publication. "[Rock] was talking about it, just saying it was crazy, but it didn't seem to be bothering him at all."
There is no wrong or right way to act after something like this happens. After all, it doesn't actually happen to that many people to gauge a "normal" reaction. But people are confused as to what actually happened. 
No one's sure where the pair stands after the incident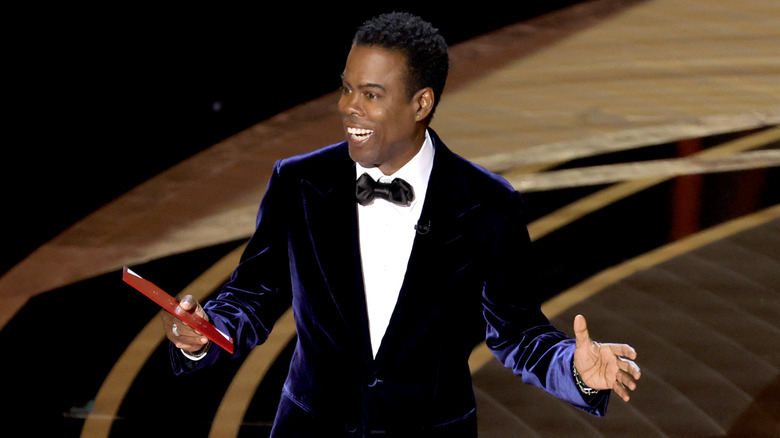 Neilson Barnard/Getty Images
There are tons of opinions about "the slap heard around the world." From people thinking Will Smith was wrong to others thinking Chris Rock was wrong, there are a whole lot of opinions. As to what the people who were actually there were saying, well, it's just as confusing. 
After spotting both Smith and Rock at the same after party, Diddy reportedly told Page Six that everything was fine between the two. "It's all love," he tells the publication. "They're brothers." But another insider source said the exact opposite, stating that "Chris and Will had not spoken." Bottom line: no one knows anything at all.
Some viewers are convinced that this wasn't actually a big deal to begin with. According to Mirror UK, some people think that it was a set-up to boost ratings while others think that he lost a "slap-bet" with Smith years ago. All of the ideas start to make more sense when you consider that they were both at the same after party.
Basically, no one knows anything. Until Smith or Rock make a statement, it might stay that way forever. Actually, it might just be better that way.