Jim Carrey's Reaction To The Will Smith Controversy Has Fans Talking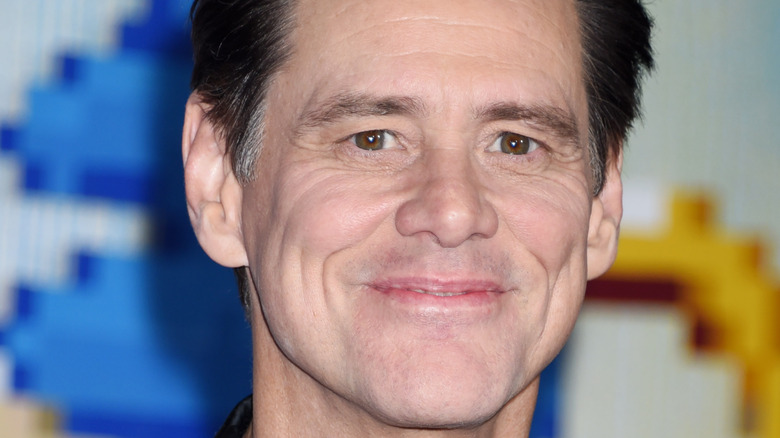 Ga Fullner/Shutterstock
As the dust settles from Will Smith's epic Oscars assault on Chris Rock, celebrities are expressing their opinions on what went down. Early on, Tiffany Haddish told People in part that the slap was "the most beautiful thing I've ever seen because it made me believe that there are still men out there that love and care about their women, their wives." But Howard Stern claimed on his radio show that the star's actions showed signs of a mental illness, adding, "He didn't think twice about what he was about to do. Now that's crazy, when you can't contain yourself like that" (via Deadline).
Now, Jim Carrey is speaking out about the most defining moment of the 94th annual Academy Awards—okay, of any awards ceremony for quite some time. The Golden Globe winning actor shared that he had a very strong reaction to watching Smith hit Rock and then engage in an explicit verbal tirade demanding that the comedian not mention his wife, Jada Pinkett Smith, again.
And it turns out that Carrey was most horrified not by what Smith did, but by what his fellow members of Hollywood didn't do that fateful evening at the Dolby Theater.
Jim Carrey has harsh words for Will Smith and his Hollywood peers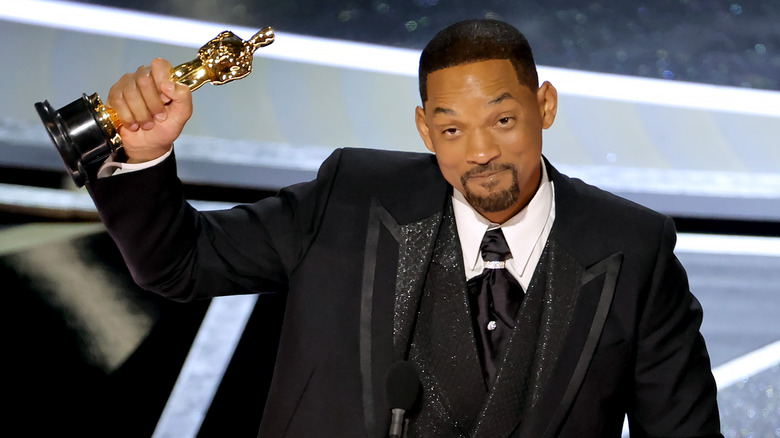 Neilson Barnard/Getty Images
As CBS News notes, for his part, Will Smith has apologized in a lengthy Instagram post for his actions at the Oscars, calling what he did "inexcusable." But that hasn't stopped Jim Carrey from blasting the new best actor winner for how he treated Chris Rock over a joke about Jada Pinkett Smith's hair, and the audience that watched it happen.
In an interview with the network's Gayle King, the "Ace Ventura" actor said he "was sickened" when he saw the incident play out on stage. He added, "I was sickened by the standing ovation," referring to when the "King Richard" star later won his first Oscar. Carrey went on to call his peers in the industry "spineless."
The actor also told King that if Smith hit him, "I'd have announced this morning that I was suing Will for $200 million because that video is going to be there forever, it's going to be ubiquitous" (via New York Post).
But the "Jim & Andy" star had more to say on the matter.
Not everyone is feeling what Jim Carrey said about Will Smith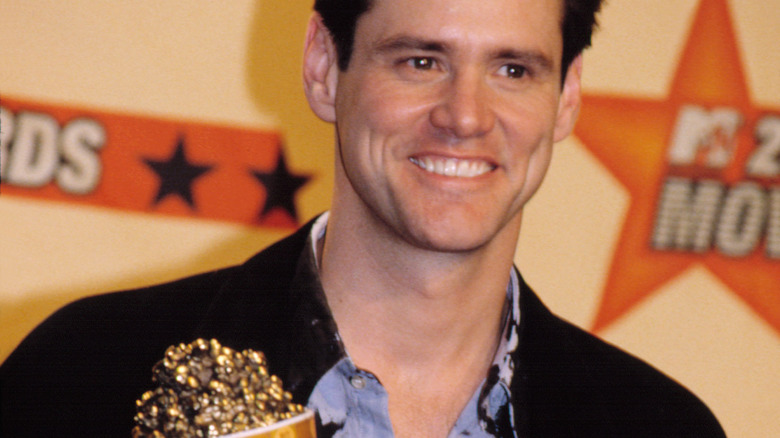 Everett Collection/Shutterstock
Talking to Gayle King in a CBS News interview, Jim Carrey said about the Will Smith Oscars moment we'll never forget, "If you want to yell from the audience and show disapproval or say something on Twitter [that's OK, but] you do not have the right to walk up onstage and smack somebody in the face 'cuz they said words."
He went on to say that he has no ill will against the "Hitch" actor, but that Smith charging the Dolby Theater stage to attack Chris Rock was a "selfish" move that took away from everyone who worked hard to achieve their goals on Oscars night.
On social media, the response to Carrey's take—like the response to Smith's actions—was mixed, with one person tweeting, "Watched this this morning and totally agree with Jim Carrey. Comics have a right to make bad jokes without fear of being assaulted."
However, many Twitter users took the opportunity to blast the actor for his own past bad behavior. For instance, one person shared a throwback video of Carrey kissing a clearly unwilling Alicia Silverstone at a past awards show upon accepting an award (via Newsweek).