Howard Stern's Take On The Will Smith Smack Is Raising Eyebrows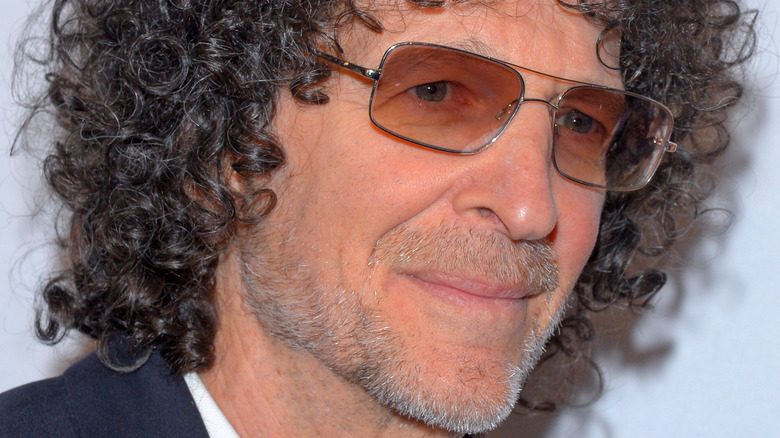 Ron Adar/Shutterstock
Since Will Smith smacked Chris Rock on the Oscars, the shocking incident seems to be all anyone can talk about. The actor's son, Jaden Smith, supported his dad defending his mom, Jada Pinkett Smith, after Rock likened her short hair to "G.I. Jane." Unfortunately, the joke didn't land because the actress suffers from the hair loss disorder alopecia. And Smith let the world know he didn't appreciate Rock's dig, getting up from his seat at the Dolby Theater and charging on stage to assault Rock, also warning the comedian in a profanity-laced outburst that he shouldn't talk about Pinkett Smith.
In addition to Jaden, Kathy Griffin also notably shared her take on the shocking exchange, tweeting, "Let me tell you something, it's a very bad practice to walk up on stage and physically assault a Comedian. Now we all have to worry about who wants to be the next Will Smith in comedy clubs and theaters."
Howard Stern has also spoken out about the incident that will define the 94th annual Academy Awards, taking to the airwaves with an opinion that is raising some serious eyebrows (via Page Six).
Howard Stern feels something is seriously off with Will Smith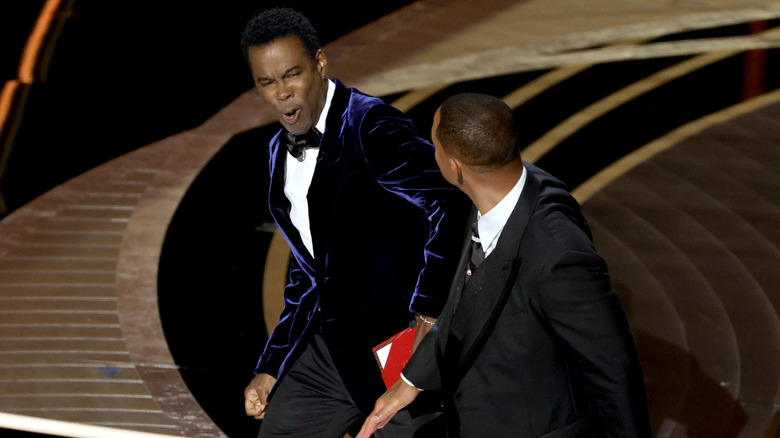 Neilson Barnard/Getty Images
Echoing an opinion expressed by many on Twitter following the "King Richard" star's violent reaction to Rock's jab, Stern told his listeners that Smith has "real issues" and is "clearly insane" (via Page Six).
"This is a sign of great mental illness when you can't control your impulse," the disc jockey further commented. "Not only that, it was hardly an insulting joke. It was not even a good joke." Stern continued, "He didn't think twice about what he was about to do. Now that's crazy, when you can't contain yourself like that."
Stern went on to declare, "Here's Hollywood that's so outraged by every little thing. Not one person got up and said, 'Hold on, we got an out-of-control situation here.' How this guy was allowed to sit there for the rest of the awards, and he's laughing it up and having a good time with his wife. What he did was he just assaulted Chris Rock."
Twitter reacts to Howard Stern's comments about Will Smith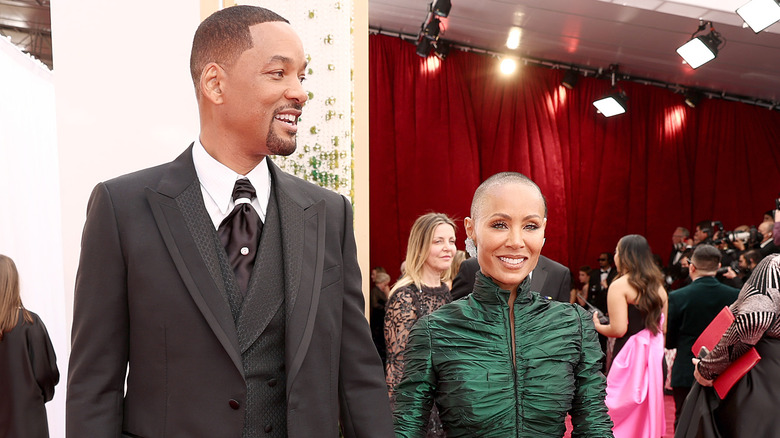 Emma Mcintyre/Getty Images
Over on social media, some fans expressed that they were in line with Stern's thinking about Smith's assault on Rock. "Stern is right. Will Smith is going through something and it's not pretty," one person tweeted. Someone else said, "I agree, if he can't control himself in a public event from a softball joke he needs [therapy]."
This tweet sums up what so many people said in response to Stern's comments: "Man, I hate to say it. Howard is right."
But other listeners were not having it with Stern's take on the outrageous events, with one person tweeting, "There was nothing mental about it. Chris joked about Jada's alopecia, which upset and embarrassed her. Will saw she was offended & let his anger out. Certainly an over reaction, but not mental. Chris Rock didn't deserved a blow to the face, but should have been corrected."
Others said Stern was one to talk, pointing out that he hasn't always acted in the best interest of others.