What Are Sara Ramírez's Pronouns?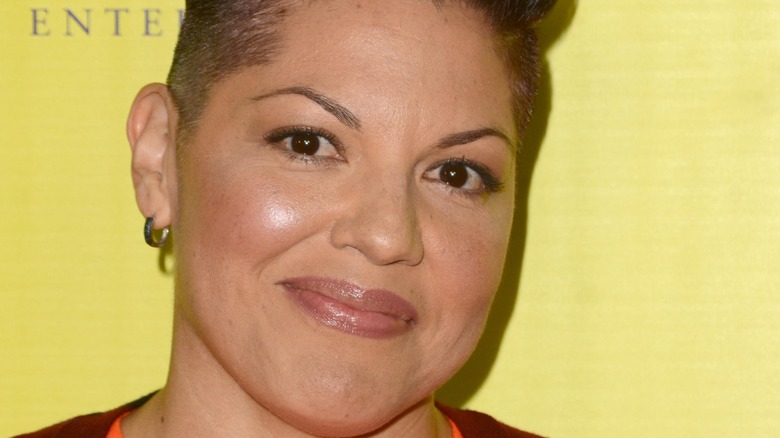 Kathy Hutchins/Shutterstock
With the recent reboot of the "Sex and the City" series, in the form of the HBO series "And Just Like That...", Sara Ramírez has been front and center in our living rooms.
Before "And Just Like That...", Ramírez was best known for playing Dr. Callie Torres on ABC's "Grey's Anatomy," a bisexual orthopedic surgeon for 10 seasons, playing an LGBTQ+ character of Mexican-American descent (via IMDb). Dr. Torres was married to Dr. Arizona Robbins. Together, they were parents to a daughter, Sofia, whose father was Dr. Mark Sloan.
Many of us waited eagerly to see what the new series would bring for Carrie, Miranda, and Charlotte. Then we were introduced to Che Diaz played by Ramírez, a nonbinary, stand-up comedian who hosts a podcast that Carrie joins in the series. Diaz became "Sex and the City's" first nonbinary character.
Now the Mexican-American actor has changed their pronouns to reflect their nonbinary status.
Ramírez changed their pronouns
Off-screen, Ramírez announced they were bisexual in 2016 after hearing about the ongoing violence in the LGBTQ+ community, including the Orlando Pulse club shooting which killed 49 people, many LGBTQ+ people of Latino descent, per NBC News.
In 2020, Ramírez came out as nonbinary in an Instagram post, writing, "In me is the capacity to be Girlish boy Boyish girl Boyish boy Girlish girl All Neither #nonbinary"
Fans admired the announcement and shared their love on the post. A fan commented "I do see freedom, confidence, love and power in this face!!" Another wrote, "You're amazing, so happy that you feel free to be you!"
Ramírez used to use the pronouns she/they, yet according to Out, Ramírez updated their pronouns to they/them. During an Out100 honoree celebration online, Grey's Anatomy alum said "Hi, my name is Sara Ramírez, my pronouns are they/them/theirs, and I am an Out100 honoree for the entertainment category!"
Dr. Torres was the first TV character that truly represented Ramírez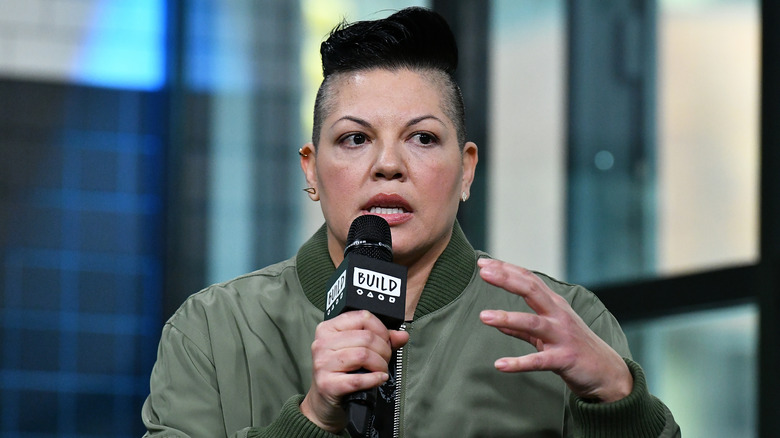 Slaven Vlasic/Getty Images
Sara Ramírez continues to play ground-breaking characters and quickly became an LGBTQ+ icon. They recall how important it was to play a queer Latina character back in the "Grey's Anatomy" days, "Prior to Callie Torres, I'd never seen myself represented on television," they told Out Magazine.
Years later, it took Ramírez some time to learn how to express themself about being nonbinary, "I felt quite limited in the way that I could exist given that I was assigned female at birth," they shared in People. "I grew up under these conditions where I had to wear my hair a certain way or dress a certain way, things that felt really rigid and not right for my body." Ramírez says being nonbinary was something they knew since childhood but didn't know how to verbalize.
Grey's Anatomy has since introduced its own nonbinary actor E.R. Fightmaster who plays Dr. Kai Bartley, per the Gay Times.