What Is Jessalynn Siwa From Dance Moms Doing Now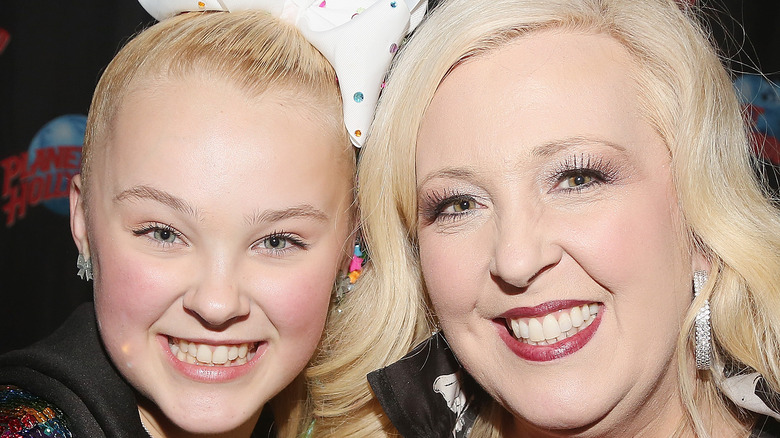 Bruce Glikas/Getty Images
JoJo Siwa is one of the world's biggest stars. Her name has been floating around since she was only nine years old competing on "Abby's Ultimate Dance Competition." Her larger-than-life personality combined with her dance skills (and of course, her huge bows) got her noticed, and she joined the official cast of "Dance Moms" soon after. From there, her fame skyrocketed and today, JoJo Siwa and her brand are seen just about everywhere (via US Weekly).
Behind all that stardom and success is JoJo's mother, Jessalynn Siwa. As a mother, Jessalynn saw her daughter's potential from the start and during the first episode of "Abby's Ultimate Dance Competition," she made it known that it was her mission in life to make JoJo a star. Her mission was a success, as JoJo has far surpassed her "Dance Moms" fame, making a true name for herself, all with her mother by her side.
And while the name Siwa may immediately have us thinking of JoJo, Jessalynn has made a name for herself, too.
Jessalynn Siwa was in the dance world first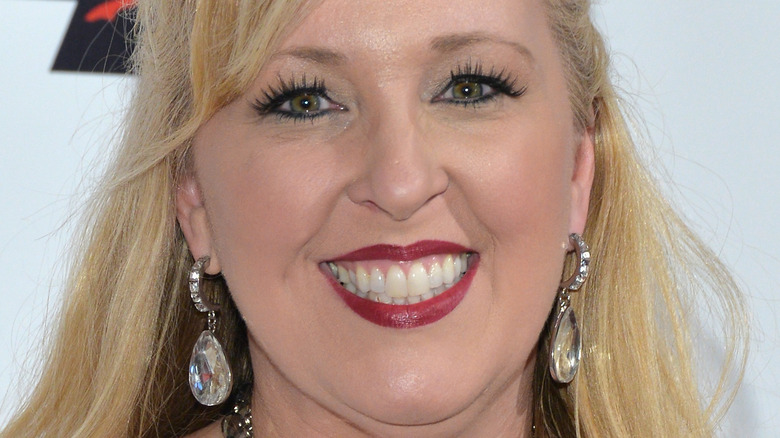 Michael Tullberg/Getty Images
JoJo owes her mom a lot. Per her website, Jessalynn now acts as the family manager and works alongside JoJo in many of her endeavors. But before Siwa became a famous name, Jessalynn owned a dance studio in Omaha, Nebraska where the family lived before moving to join the Abby Lee Dance Company. Not only did she own the space, she also taught and choreographed the dancers, ultimately giving JoJo her very first introduction into the world of dance.
During an interview with Rolling Stone, Jessalynn recounted a memory of two-year-old JoJo not wanting to leave the dance studio. And it seems as though she never did. Although that studio closed in 2016, dancing remained a big part of the Siwa's life. Since then, Jessalynn has acted as manager to JoJo and her career, handling her schedule and appearances. As of late, Jessalynn has branched out of momager status and has started doing her own things while still being very much involved in JoJo's career.
Jessalynn has her own podcast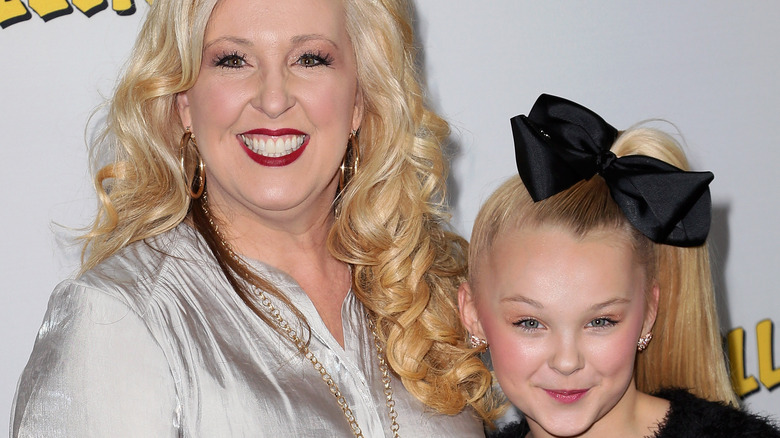 David Livingston/Getty Images
According to The Things, Jessalynn created her own podcast in 2020 called "Success with Jess," where she inspires others to follow their dreams and teaches them how to be successful. She also has some fun with it — she recently released an episode called "Crazy Things My Kids Made Me Try!" and has shared her biggest mom fails and her most embarrassing moments.
In 2021, Jessalynn and JoJo created "Siwas Dance Pop Revolution," a dance competition series on Peacock. The mother-daughter duo helped talented dancers, choosing the best and creating an all-girls pop group called XOMG Pop (via E! News). But her work doesn't stop there. Jessalynn has also created her own business called Bling Bitz Rhinestones, where she creates and sells rhinestones.
Above it all, though, Jessalynn's greatest job is supporting both her children (she also has a son, Jayden, who is an influencer in his own right and in real estate) through all of their endeavors.