Why Isn't Kanye West Performing At Coachella? Here's What We Know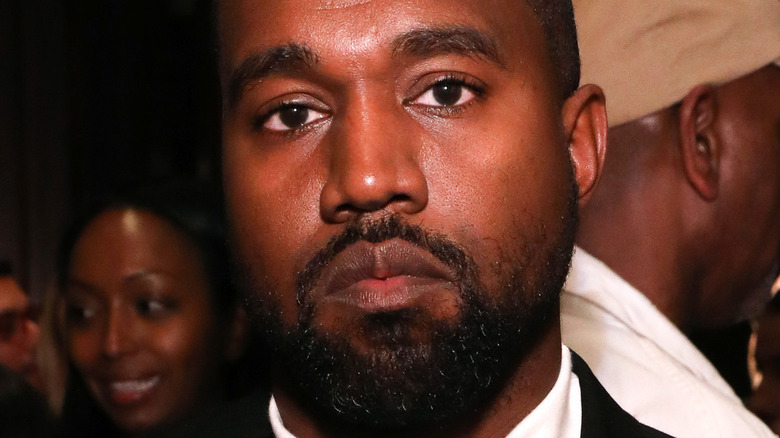 Robin Marchant/Getty Images
After weeks of speculation surrounding Kanye West's performance future, the rapper officially revealed that he's skipping the 2022 Coachella festival (via TMZ). Followers of the festival will remember that West initially threatened to pull out of the Palm Springs event in February after demanding Billie Eilish apologize to Travis Scott over a comment West believed she made about the "goosebumps" rapper. Following the AstroWorld tragedy, Eilish paused one of her shows when she learned a fan was having breathing problems and said, "I wait for people to be OK before I keep going."
After learning about the interaction, West posted on his Instagram in a now deleted message, "TRAV WILL BE WITH ME AT COACHELLA BUT NOW I NEED BILLIE TO APOLOGIZE BEFORE I PERFORM," as reported by Deadline. Though the Yeezy founder has since stayed silent on the matter, he's embarked on many other one-sided feuds over the past two months that have interfered with his ability to headline this year (via Cosmopolitan).
Kanye West is reportedly prioritizing his health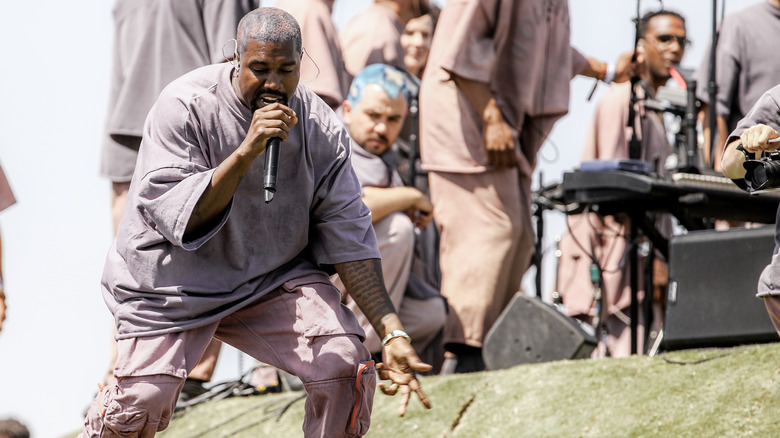 Rich Fury/Getty Images
A source close to Kanye West revealed to Page Six that the "Good Life" singer pulled out of Coachella only two weeks before the event because he is currently dealing with the fallout from his public attacks on ex-wife Kim Kardashian and other celebrities. The source explained, "Kanye is backing out because he wants to stay out of the public eye after all the drama with Kim and Pete, he wants to get help." West publicly revealed that he was diagnosed with bipolar disorder in 2018 and has since opened up about his struggles over the years (via People). His most recent Instagram tirades have caused a general concern for his current mental state among fans, critics, and the rapper himself.
Sources close to the Kardashians told Page Six, "For the sake of the kids, Kanye has told Kim he's not making any public appearances or inflammatory social media statements, and he will go away somewhere to get better." Upon learning that the former headliner is currently focused on his health, representatives for Coachella told TMZ that they just want to see the Grammy winning artist get the help he needs.