The Surprising Reason All RPDR Queens Have To Walk The Runway Twice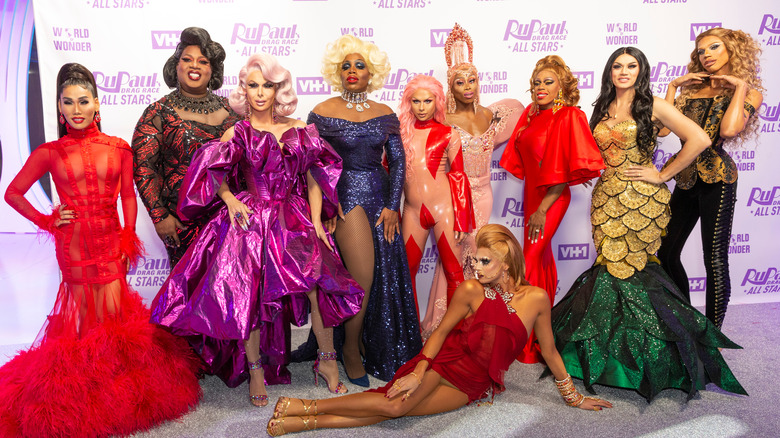 lev radin/Shutterstock
"RuPaul's Drag Race" has been on the air since 2009, and the hit competition show continues to grow in popularity with each new season. Even if, as is the case with the current iteration, fans aren't too happy with how it's progressing. 
Season 14's Snatch Game didn't sit right with fans, while Bosco's looks are raising eyebrows, too, especially as she continues advancing toward the top four. Considering how long "Drag Race" has been around, it's becoming increasingly difficult to shock longtime viewers. 
However, host RuPaul Charles remains optimistic about the show's future. In an interview with Vulture, the drag icon explained that keeping "Drag Race" fresh is relatively easy because an exciting new crop of queens joins its ranks every year. 
Moreover, nowadays, contestants have grown up watching the show, too, which adds a whole metatextual layer to the competition. As Ru admitted, "We have to actually work harder to stay one step ahead of them." She has no plans to stop hosting, either. 
Another major development has seen "Drag Race" progressively moving into a more high-fashion arena, thanks to the likes of Gottmik and Aquaria. Paper notes that some of the coolest creations in past years were made by talented queens on the spot, but later seasons are filled with looks that were designed or bought especially for the competition. 
The runway has to be done twice over, though, meaning that those looks are crucial. 
Drag Race queens have very little time to get ready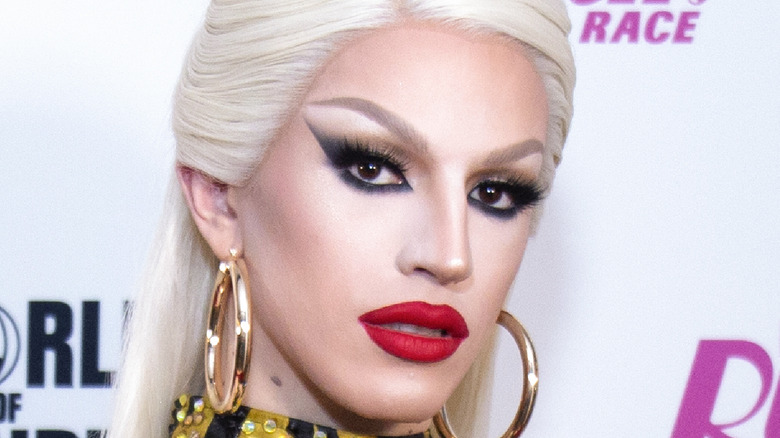 Santiago Felipe/Getty Images
In a joint interview with Radio Times, the queens of "RuPaul's Drag Race UK" Season 1 dished on all the backstage secrets we're not supposed to know. 
Aside from long shooting days and an overall lack of sleep, ultimate winner The Vivienne revealed they have just 90 minutes to get into full hair, makeup, and drag for the all-important runways. As fellow contestant Scaredy Kat pointed out, queens typically need around four hours to fully prepare for performances, so cutting it down to less than half of that is incredibly difficult. 
Likewise, Gothy Kendoll pointed out that home comforts, including ring lights, aren't available in the "Werk Room." She admitted, on the show, "You've got two hours with boiling hot bulbs melting your make up as you're doing it, and people in your ear, saying 'Hurry up!"" 
In a separate chat with the outlet, Vinegar Strokes, also from UK Season 1, argued that queens actually have closer to an hour to get ready. 
Worse, when there are multiple runways involved, there's virtually no time to change in between. "When they say it's a race, it really is a race," Strokes quipped. RuPaul herself wears sweatpants on "Drag Race," behind the judging panel, so it's kind of cheeky that she expects competitors to get into full drag so quickly.
This is why runways have to be completed twice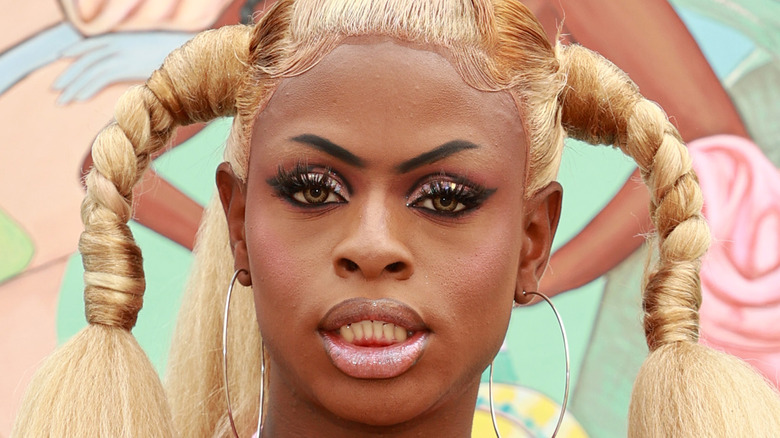 Emma Mcintyre/Getty Images
The runways are, obviously, an integral part of the "Drag Race" experience. The contestants have the capacity to shock and delight, and much of the fun comes from listening to the judges' witty commentary on each outfit. 
As fan-favorite Shangela revealed, during a Drag Stars at Sea Q&A panel (via YouTube), the runways are actually conducted twice for each episode. The "Drag Race" alum explained that queens walk once with music and once without to give the judges time to come up with something funny or insightful to say. 
Shangela acknowledged that it can be fun to hear what they think in real-time, but, sometimes, a queen is feeling her full fantasy only to hear a judge wonder whether she's dressed, for instance, like "a snow globe." 
According to Teen Vogue, there's growing speculation that the challenges are filmed twice, too, but we don't know for sure. It's entirely possible that they are, considering that queens are expected to recreate scenes if the cameras didn't catch something, per Screen Rant.
As for whether participants know the runway themes in advance, Season 11's Brooke Lynn Hytes told Cosmopolitan, "We're sent a list of looks to bring for the runway." However, the order isn't shared, and queens only learn the specific theme the day before shooting. 
Given how many suitcases queens are allowed to bring on "Drag Race," it's genuinely astounding that the runways continue to be so impressive.