The Law & Order: SVU Episode You Forgot Norman Reedus Starred In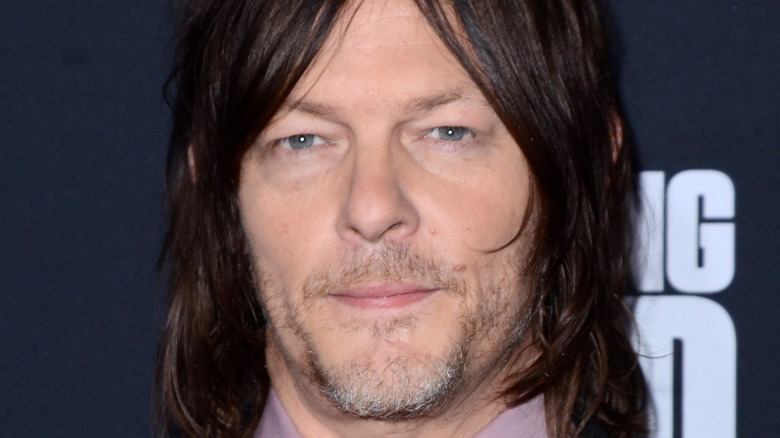 Kathy Hutchins/Shutterstock
For fans of "The Walking Dead," it's hard to think of Norman Reedus playing anyone other than Daryl Dixon. As the show is set to end its 11th and final season, Reedus revealed how he feels about the AMC series coming to an end. "I can't really wrap my head around this," Reedus said in a video posted to executive producer Greg Nicotero's Instagram account. "I'll be on the bathroom floor with a martini and tears."
Before he landed the role that would make him a household name, Reedus was a model who worked hard to break into acting, so he empathizes with those trying to make it in the entertainment world. "I mean, I've lived off $12 a month for probably a good portion of my life. If it's something you really want, you have to roll with the rejection," he told CNBC. "I remember a long time ago I auditioned for something, and the casting person said, 'Can you do it again but try to be better looking, like that guy from 'Lost'?'"
Luckily, Reedus made his debut in the 1997 film "Mimic" and went on to appear in "8MM," "The Boondock Saints," "American Gangster," "Vacation," and "Sky" (via IMDb), where he began an off-screen romantic relationship with Diane Kruger. The Florida native also had guest spots in a number of television shows, such as "Charmed" and "13 Graves." 
Still, you may have forgotten that he appeared on a single episode of "Law & Order: Special Victims Unit."
Norman Reedus played a rockstar on a Season 7 episode of SVU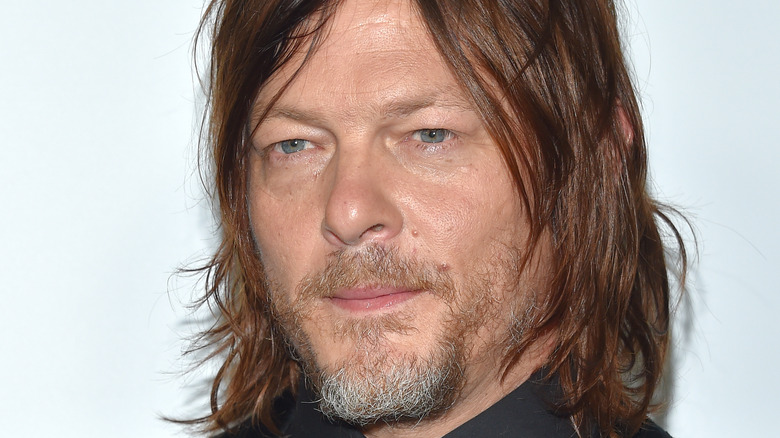 DFree/Shutterstock
Norman Reedus guest starred on "Law & Order: Special Victims Unit" in a Season 7 episode titled "Influence." He played rockstar Derek Lord, an outspoken critic of psychological drugs who gets involved in the murder case of a bipolar young woman — played by Brittany Snow, who starred in just one "SVU" episode, too — who wants to stay off her medication, according to CBR.com. 
Reedus' Derek was passionate about his cause, and it came, at least in part, from personal experience with psychotherapy. "They strap you to a special table that flips over so you don't choke on your own vomit. They stick electrodes on your head and turn on the juice," Derek says in the episode (via IMDb). "When your toe starts twitching, that means you're having a major convulsion. But that's a good thing. That's what they want." He goes on to say that the practitioners in question cut chunks of his memory and left him haunted with what had happened to him. 
A few years later, Reedus won the role of Daryl Dixon on "The Walking Dead." While the show is coming to an end, those long-time viewers are thrilled that they won't have to say goodbye to Daryl anytime soon. Reedus has been tapped for a spinoff show that's expected to air sometime in 2023. 
"Daryl's relationship with Carol has always been my favorite relationship on the show (sorry Rick)," Reedus previously told Insider. "I love the way these characters interact and relate to each other on so many levels and can't wait to see where their ride goes from here."