Kim Kardashian Answers The Biggest Question About Her Relationship With Pete Davidson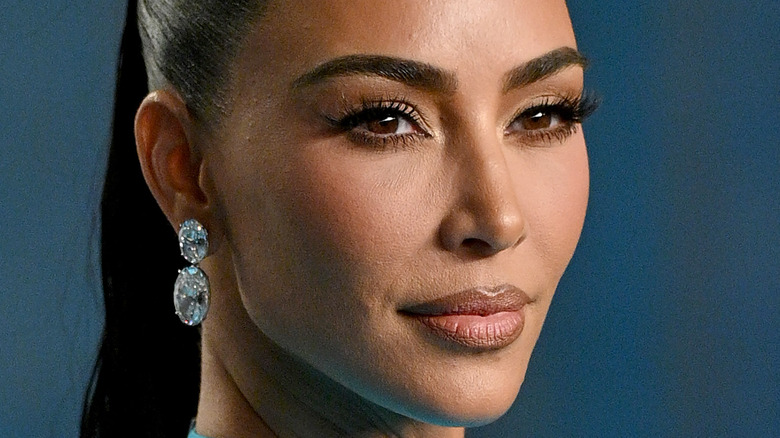 Lionel Hahn/Getty Images
With or without a television show, the world is still trying to do their best to keep up with the Kardashians. While Kourtney Kardashian and Travis Barker's marriage legality is being questioned, Kim Kardashian is going through a new relationship phase of her own. It's no secret that the newly single woman is cozying up with Pete Davidson (via the BBC). The world is dying to know one thing, though: Are Kardashian and Davidson in a relationship? While the signs have been pointing back and forth for a while now, the reality star is finally letting us all in once and for all, and it's actually surprisingly refreshing. 
Kim can't catch a break in her love life. Her longest marriage is officially coming to an end, and it has not been pretty. Her soon-to-be-ex Kanye "Ye" West has had an equally as hard time, well, just making his mind up about everything. Kanye has done everything from declaring his love for Kardashian to publicly dating Julia Fox (via CNET), but now there seems to be a new man in Kardashian's life.
While Kim's not spilling all the details about what Pete means to her, it seems there are some flames between the celebrity pair.
Kim Kardashian is 'at peace' with Pete Davidson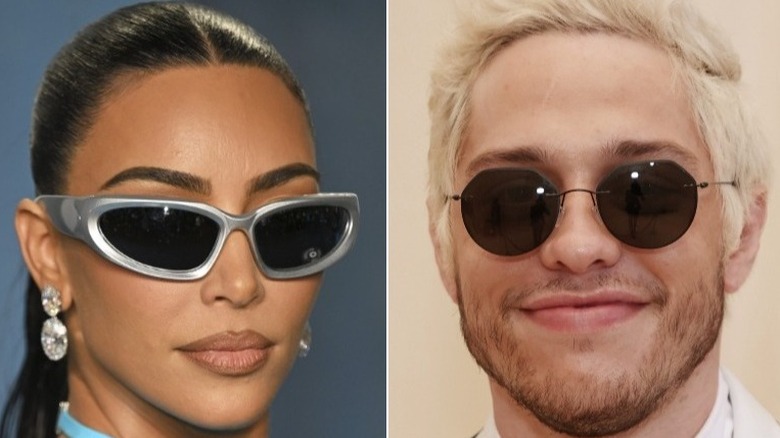 Arturo Holmes/mg21 & Karwai Tang
Kim Kardashian and Pete Davidson are definitely not keeping their relationship private. The two have been seen holding hands in public and even kissed in an "SNL" skit. In an interview with Robin Roberts, Kardashian got real about what Davidson means to her. Prepare yourself, because the response is one of the most heartfelt things you'll hear all day. 
"I am a relationship kind of girl, for sure, and I wouldn't be with someone if I didn't plan on spending a lot of my time with them," Kim said in her "Good Morning America" interview. "Obviously, I want to take my time, but I'm very happy and very content. And, it's such a good feeling just to be at peace." Okay, if that's not the most refreshing things to hear, then we don't know what is.
While she might not be giving exact details on her relationship, it's nice to hear that she's feeling "at peace" in her life. Her family agrees too. "Pete's great, Pete's great. He's a really nice guy," Kris Jenner said, with Khloé Kardashian adding, "He just makes her laugh, and she laughs all the time."
She's officially single and ready to mingle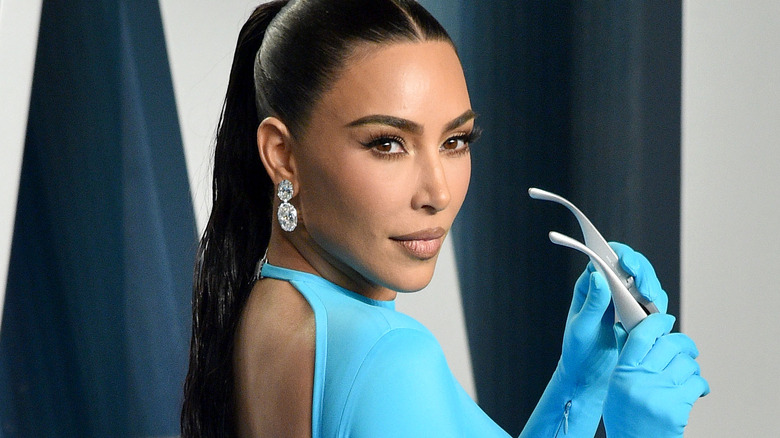 Lionel Hahn/Getty Images
In case you're curious, Kim Kardashian has officially been declared single by the court system (via the BBC). Either way, she has every right to date as she pleases. The reality television star has officially dropped the "West" from her last name and is moving forward with her life. 
In fact, she's hoping that being declared single will help her ex through the divorce. "I believe that the court terminating our marital status will help Kanye to accept that our marital relationship is over," she said in a court statement, per Vogue. Amidst getting her name thrown around in Instagram rants and a whole lot of back and forth in court hearings, Kardashian is handling the divorce with grace.
While Pete Davidson will not appear on the Season 1 of the upcoming reality series "The Kardashians," according to Extra, it sure does sound like they've been seeing a lot of each other. Here's to hoping Kim can hold onto her peace, and continue to give us all the details.