Lala Kent Dishes On Katie Maloney And Tom Schwartz's Breakup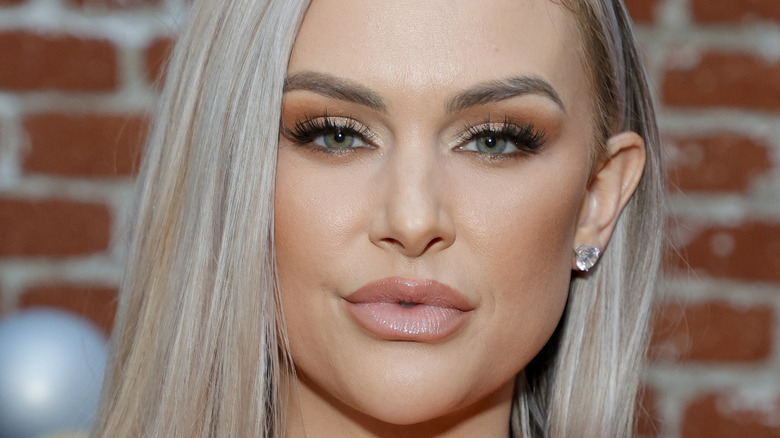 Amy Sussman/Getty Images
Over the course of the nine seasons of "Vanderpump Rules" fans have seen countless couples come and go. Some breakups more shocking than others, the tight knit group of friends have supported each other through it all. When you have a group of friends as close as the Sur staff that also happen to work together on the show, when two of them separate they tend to all have a lot of opinions. Especially in the case of the breakup no one saw coming. 
Katie Maloney-Schwartz and Tom Schwartz announced their separation after 12 years together in March, 2022, per Us Weekly. The pair were the longest standing couple of the show, having been together for its entire duration. That being said, they definitely spent that entire duration bickering and clashing, so while shocking, the breakup did make sense, per E! News. 
The most surprising part of their breakup is actually how amicable it has all been. With each of the stars penning touching notes to each other on social media and still living together it seems they're taking an approach that's unrecognizably mature for them, per Heavy. Well, leave it Lala Kent to stir up some much-needed drama in the breakup by sharing her two cents, as well as why she's not feeling quite as friendly towards Tom.
Kent makes it very clear whose side she's on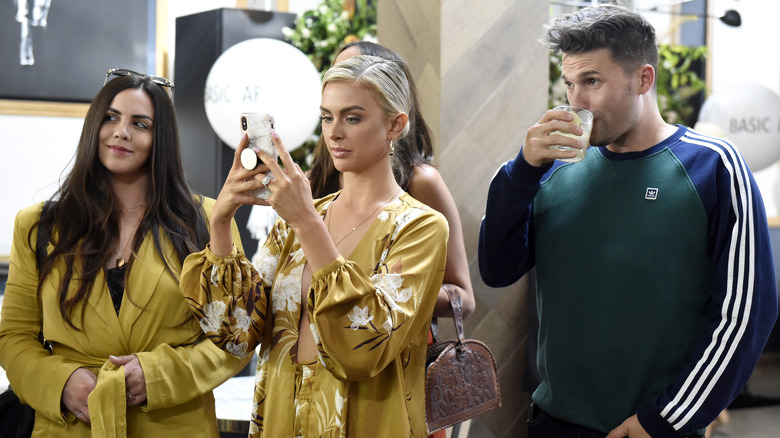 Vivien Killilea/Getty Images
In April 2022, Lala Kent joined Andy Cohen on "Watch What Happens Live" to dish about everything from how she's co-parenting with her cheating ex Randall Emmett to how she wants zero contact with him. One thing about Kent is that she will always keep things 100% blunt and candidly answer any question thrown at her. Cohen understandably took advantage of this by probing her on the juicy details behind Katie Maloney-Schwartz and Tom Schwartz's split.
"I think when someone continues to not pick you and it's an easy pick — you're the wife — then it's like, 'We're good on you,'" Kent commented when asked about why the couple split. The singer/actress also shared that she was surprised by the breakup because she had expected Tom to "come to the table a little bit." Regardless, Kent made it very clear that, "If we had to choose sides then I would always pick Katie." 
Speaking of picking sides, Kent had a lot to say about which side she feels Tom chose when it came to her own messy breakup with Emmett. The "Give Them Lala" podcast host revealed that she has cut Tom off after discovering he had hung out with her ex. Kent stuck to her guns and explained, "In this situation, if you don't pick my side or you remain Switzerland, like, I want nothing to do with you."