The Property Brothers Claim Ant Anstead Has Them To Thank For His Latest Romance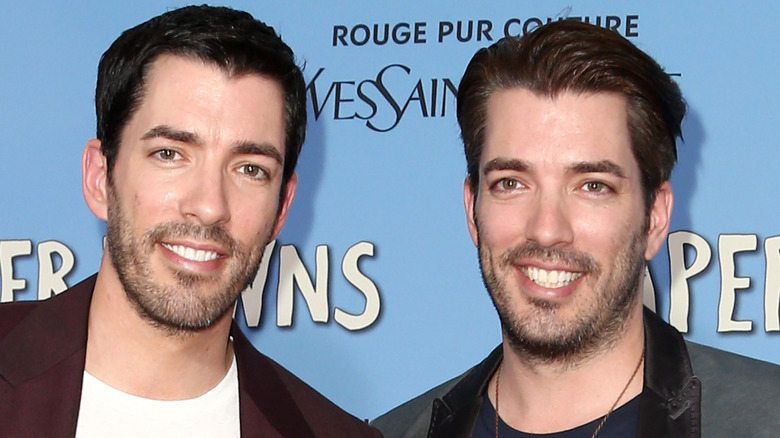 Debby Wong/Shutterstock
While Jonathan and Drew Scott are best known for their house flipping skills, the HGTV stars apparently have another special talent. Aside from starring in their long-running series, "Property Brothers," exciting new HGTV show "Celebrity IOU," and running their podcast "Celebrity IOU Joyride," the 43-year-olds have an affinity for matchmaking. In an interview with Extra, the Scotts revealed that they've orchestrated many long-term "showmances" between the cast and crew of their various programs. 
As Drew explained to the outlet, "We have some of our designers with our directors or ADs with our construction team, so it's really cool for us to see how many people find love and emotional connection in all of these shows that we do that are all about love and emotional connection." In addition to helping their co-workers find their happily ever afters, the "Celebrity IOU" stars played an integral part in helping an Academy Award-winning actress find love with a fellow HGTV star.
The Property Brothers or the matchmaking brothers?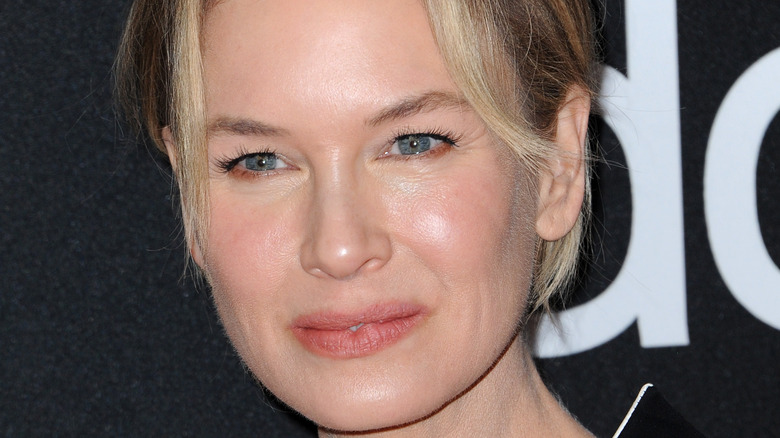 Tinseltown/Shutterstock
In an interview with Extra, Jonathan Scott joked that "Celebrity IOU Joyride" — which helps A-listers show gratitude to someone special by helping to create the individual's dream car — is secretly a matchmaking service. He said to the outlet, "'Celebrity IOU Joyride' was actually not just about a car show giving back to people. That was actually an undercover dating show to find Ant [Anstead] the love of his life." As followers of the "Wheeler Dealers" star know, Anstead started dating "Bridget Jones's Diary" star Renée Zellweger in the summer of 2021 (via People).
When asked if the brothers take credit for the new union between their friends, Johnathan replied, "Yes, we do." In speculating about whether or not Zellweger and Anstead make it down the aisle, Drew joked, "Who knows. I better be the ring bearer, that's all I care about" (via People). Considering that Anstead introduced Zellweger to his children, it's safe to say things are getting serious. 
However, Anstead's declaration that he likes to keep his romantic life private indicates that we won't likely learn of impending nuptials until the date is near. He told People, "Renée and my relationship is something that's really private. It's something I'm not really willing to talk too much about. It's really early in our relationship and I don't want to put any pressure on that."