Khloé Kardashian Dishes On Whether Or Not Tristan Thompson Wants To Get Back Together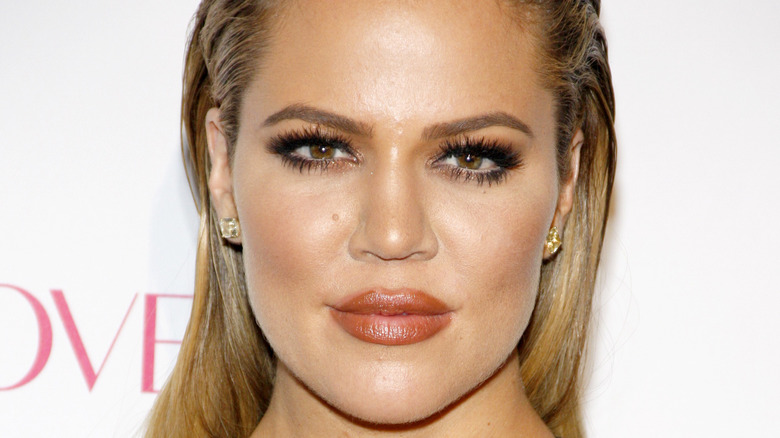 Tinseltown/Shutterstock
It's the on-again-off-again situation everyone continues to hear about. No, we're not talking about Khloé Kardashian and Tristan Thompson's relationship; we're talking about Thompson's infidelity. At this point, it's getting hard to keep track of which phase we're in. Is it a 'Thompson was just caught cheating' or a 'Thompson is begging for Kardashian's forgiveness' moment? Those two settings seem to be constantly on a loop, especially when their relationship is displayed on series like "Keeping up with the Kardashians" and the new "The Kardashians."
Kardashian and Thompson have had quite a turbulent journey together, from their whirlwind romance that began in 2016 to having their daughter True together in 2018, per Us Weekly. The couple seemed set for a fairy tale ending until it all came crashing down at what was meant to be the happiest time of their lives with True being born. Four years later, the relationship has been anything but fantastical.
While viewers have watched Kardashian battle with whether to forgive Thompson or not, she eventually slowly allows him back into her life, even after the whole Jordyn Woods cheating saga, per Capital FM. Now, some fans may still be wondering if Kardashian has really forgiven Woods for her part in the scandal. And while his latest scandal seemingly closed this chapter of their lives, it looks like Thompson isn't entirely done yet. Does he want to get back together with Kardashian one more time?
Did Thompson's latest cheating scandal cement their breakup?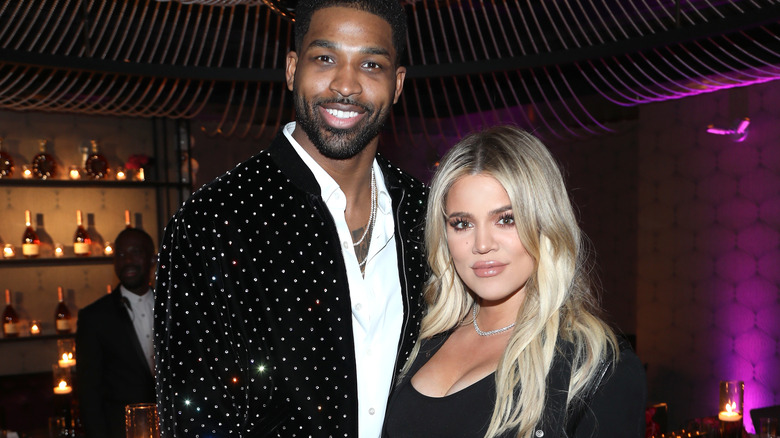 Jerritt Clark/Getty Images
Khloé Kardashian has often seemed conflicted about how to react to Tristan Thompson's cheating scandals. Sometimes she takes the understandably rageful route similar to that of the infamous "liar" screaming meme that went viral, per Page Six. But at the end of the day, Thompson being the father of her child always pushes her to let him back in. However, a January paternity test, which confirmed that Thompson had fathered another child with fitness instructor Maralee Nichols, seemed to cement the end to their back-and-forth relationship, per Us Weekly.
In the same announcement where Thompson confirmed the news to be true, he penned an apology to Kardashian, "You don't deserve this. You don't deserve the heartache and humiliation I have caused you," he wrote. "You don't deserve the way I have treated you over the years." Still, Thompson is nothing if not persistent. 
Fans anxiously awaited the premiere of the new Hulu show "The Kardashians" to see exactly how it would play out, especially because Kardashian had confirmed to Variety that the moment she heard the news was caught on camera. She confirmed that it wouldn't be "long and drawn out" as she understood how tired of hearing about it people may be, but viewers were eager to know if she stuck to her guns this time. And it looks like Thompson definitely stuck to his. 
Tristan isn't giving up on getting Khloé back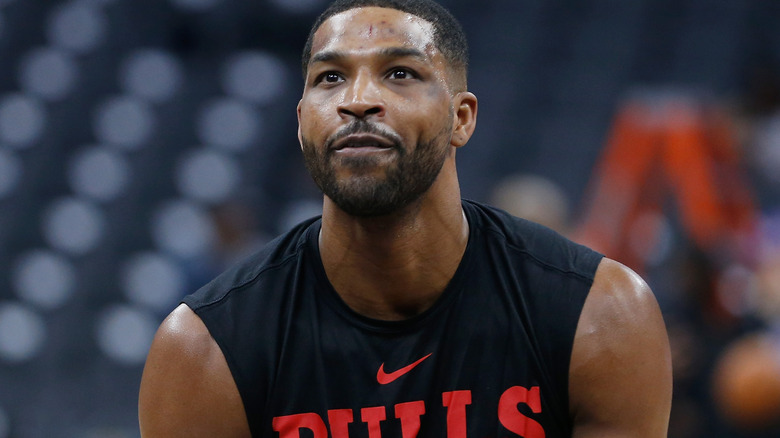 Lachlan Cunningham/Getty Images
Before "The Kardashians" Season 1 premiered, Khloé Kardashian made her stance on Tristan Thompson very clear as she explained to Robin Roberts on "Good Morning America" that Thompson was "not the guy" for her. Now that the first episode has aired, fans have discovered that Thompson definitely wasn't making it easy for her. Speaking in a confessional scene during "The Kardashians," Kardashian confirmed that she and Thompson are "currently not exactly together." However, they still maintain a healthy co-parenting system and keep things cordial and friendly. 
But as for Thompson, he isn't giving up anytime soon, as she revealed, "If Tristan had his way he would completely be together, I just need a bit of breathing room and time to think." She added that, similar to the past, Thompson was persistently pursuing her. "Tristan is very determined on us getting back together, he goes to therapy quite often, a couple times a week and we now even do couples therapy together," she continued. 
In one scene, Thompson blatantly said, "You know I want to get us back together and build our family and hopefully be able to expand our family, God willing." To this, Kardashian responded, "It's a lot of strain on a relationship. Trust takes time." 
Unfortunately for anti-Thompson fans, Kardashian seemed conflicted about her whether to get back with him or not. There's no telling which way it'll go this time, but the Chicago Bulls basketball player isn't planning to stop shooting his shot anytime soon.