Kate And Joey Of Mr. Kate Dish About Their New Spring Collection - Exclusive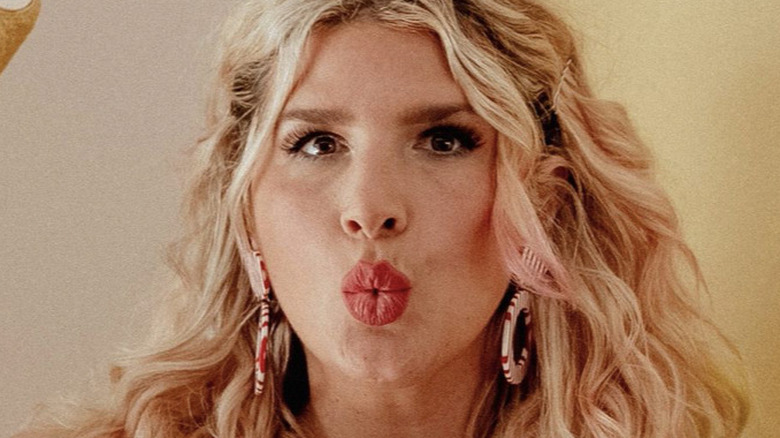 Mr. Kate
Raise your hand if, at some point during the pandemic, you started resenting the couch you once loved and the kitchen table that suddenly became an office, a dining table, a virtual school, and a junk pile. You are not alone in your dire need to switch things up, and if you're looking for inspiration, we have news for you.
Kate Albrecht and Joey Zehr of interior design blog and YouTube channel Mr. Kate have been dedicating themselves to home flips, DIY projects, and vlogging for about a decade now, and have taken followers along for the ride. What sets the couple apart from the crowd is their relatable, lovely spirits and their design inclusivity — you won't solely see shiplap or mid-century modern in their designs, but rather an eclectic mix of design inspirations coming together to create the perfect look.
In addition to renovating their own home in Hawaii and documenting the process, Albrecht and Zehr are launching a new spring collection as part of their home line. If you want that new focal wallpaper or in-demand sofa, Mr. Kate should be your one-stop shop, and the design duo sat down with us for an exclusive interview to dish about the new collection.
Kate and Joey have had 'pinch-me' moments surrounding their new line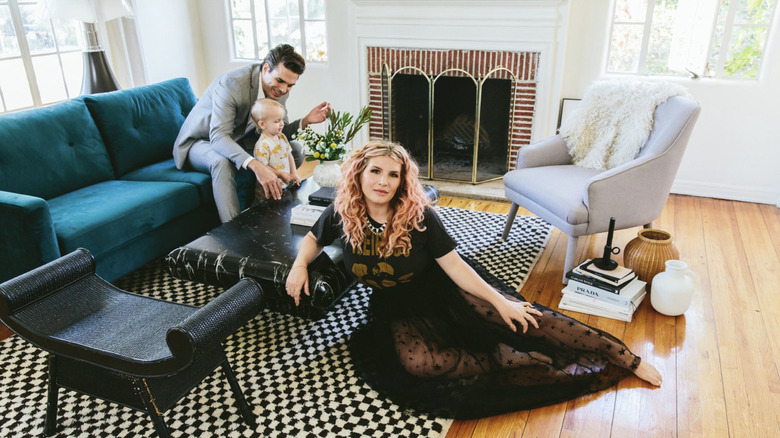 Mr. Kate
Kate Albrecht and Joey Zehr established their careers in Los Angeles, and jumped on the YouTube wave just as vlogging started to take off. Don't think that the design duo stopped at making videos alone — having cultivated a reputation for their wide-reaching designs and fresh ideas, Albrecht and Zehr launched a home line inspired by their work, and their new spring collection is icing on the cake. During our chat, the Mr. Kate creative minds dished about the new spring line and how it came to be.
"We started with beds and sofas and chairs, so all soft pieces. We recently launched hard case pieces, which are desks and tables and dressers and now it's like phase two of that or phase three," Zehr explained. "We're launching the other pieces right at home. It's this crazy [thing], taking what we created online into people's homes, which our goal has always been, to be helpful to people."
Albrecht echoed Zehr's sentiment, telling us that she hasn't "gotten over" the excitement surrounding the line. "I've got lots of pinch marks because yeah, it is so beyond crazy because I consume so much of that stuff already," Albrecht shared.
Kate and Joey are determined to provide designs that fit everyone's needs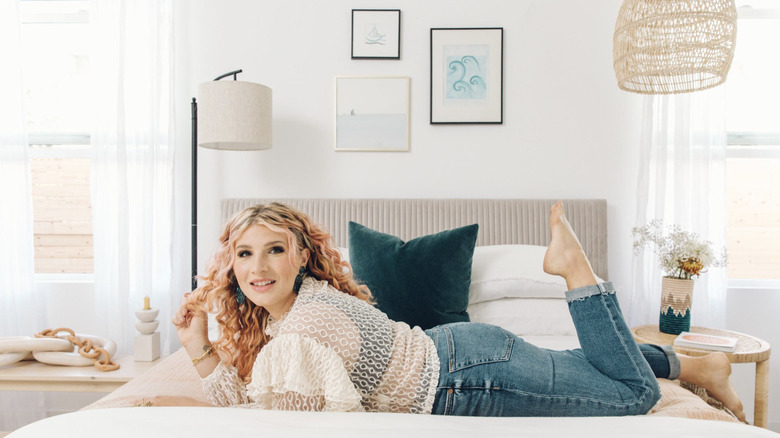 Mr. Kate
Kate Albrecht and Joey Zehr created their home line with everyday consumers in mind. They incorporated their ever-expanding style and kept their dedication to the shopper at the forefront. The duo explained that they simply want to help people — when it comes to their spring line, that includes many different design options, rent-friendly products, and furniture for small spaces.
"We definitely bring that same philosophy of, 'There's no perfect style,'" Albrecht shared with us. "When we speak about our wallpaper, for example, we have patterns that will literally sit with any aesthetic. Whether you're a lover of neutrals [or] more muted patterns, we've got those and then we've got the totally loud and crazy colorful, busy ones as well, and then everything in between. I'm really excited about that because I feel like we are very nondiscriminatory in that sense of a product offering."
From peel-and-stick wallpaper to furniture offered in friendly price ranges, Albrecht and Zehr's spring collection hits the nail on the head for both homeowners and renters. The collection is, as Zehr explained, an extension of themselves.
Subscribe to the "Mr. Kate" YouTube channel to follow all of Kate and Joey's DIY and interior design projects. You can also check out the official "Mr. Kate" collection on their website.