Here's How Kim Kardashian Really Feels About Debra Messing's Twitter Jab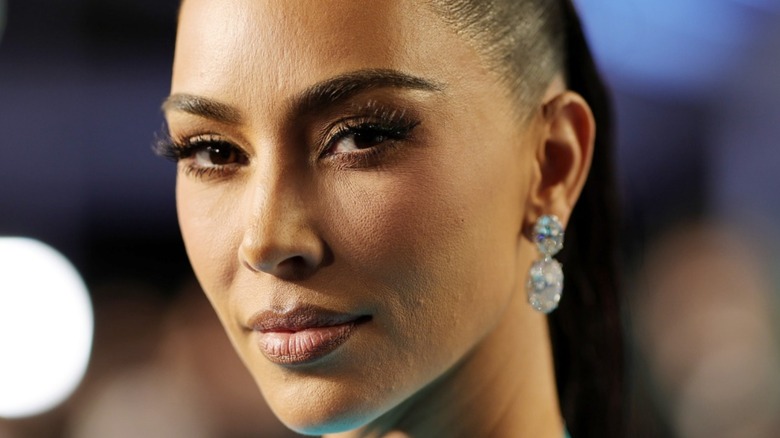 Rich Fury/vf22
The Kardashians aren't slowing down anytime soon. After saying goodbye to their hit reality series "Keeping Up With the Kardashians" in June 2021, per ET, they took a brief reprieve from the cameras before jumping back in again with a new show — this time, for streaming giant Hulu.
Lately, it seems as if America's reality royalty trends on any day that ends in 'y.' Kim Kardashian's budding relationship with Pete Davidson is at the center of every conversation involving the beauty mogul. She's no stranger to the attention and uses it to her advantage — whether it's promoting her partnerships with big designers or, on a more serious note, using her platform to raise awareness for prison reform, New York Times points out. 
One moment that had people talking was when Kardashian showed off her comedic chops on "Saturday Night Live." Though her episode converted the best of the naysayers and boosted ratings, the news of her hosting "Saturday Night Live" left some feeling unimpressed. In a September 2021 tweet, actress Debra Messing criticized SNL's decision to have Kardashian host. In her tweet, she gave her props for being a "cultural icon," but questioned why she was chosen over actors or musicians with work to promote (Kardashian's Hulu reality series was not yet released at the time).
The "Smash" star took back her words during an October 20, 2021 an appearance on talk show "Tamron Hall," where she apologized and claimed her tweet was misconstrued. Now, Kardashian is speaking out on this viral moment.
Kim Kardashian commented on the world's unfair perception of her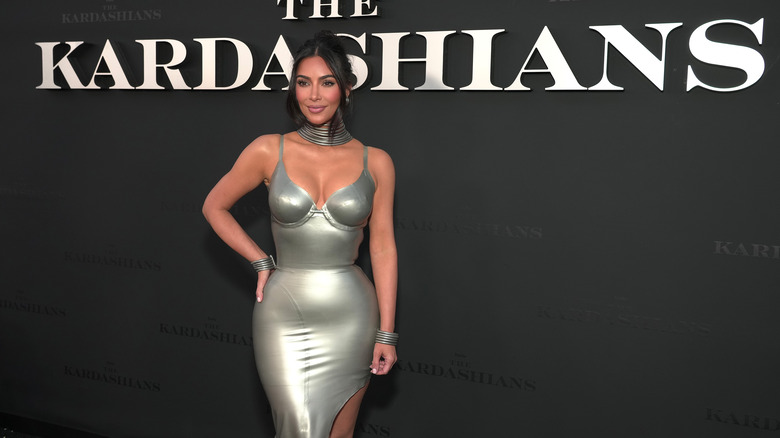 Kevin Mazur/Getty Images
During "The Kardashians" series premiere, Kim Kardashian addressed Debra Messing's comments head on. In her response, she had the air of someone who's used to having her every move critiqued. Per The Hollywood Reporter, she was voted the "most disliked celebrity" in a 2015 Q Scores poll. Business Insider pointed out that she had the biggest Instagram following that same year.
In the first episode of her new reality series, Kardashian called herself an "underdog" in reference to the negative public opinions that have followed her for years. "Everyone just thinks I'm like a ditz," she complained before directly referring to Messing. "A girl from 'Will & Grace' came out and said that she has no idea why I would be chosen as a host. But it's like, 'Why do you care?"
Kardashian took it a step further and called out the fact that it was another woman criticizing her accomplishments instead of uplifting her. "I don't comment to tear people down, especially another female," she said. "Like, if that's what you think, dude, then, like, cool. Like, tune in."
Earlier this year, Kardashian faced backlash over her comments around women in business. In an unfortunate sound bite, she told Variety that her advice for women was to "Get your f****** a** up and work. It seems like nobody wants to work these days." She later clarified her comments, and semi-apologized, but the damage was already done.