Kanye West Consoles Kim Kardashian Following A Difficult Discovery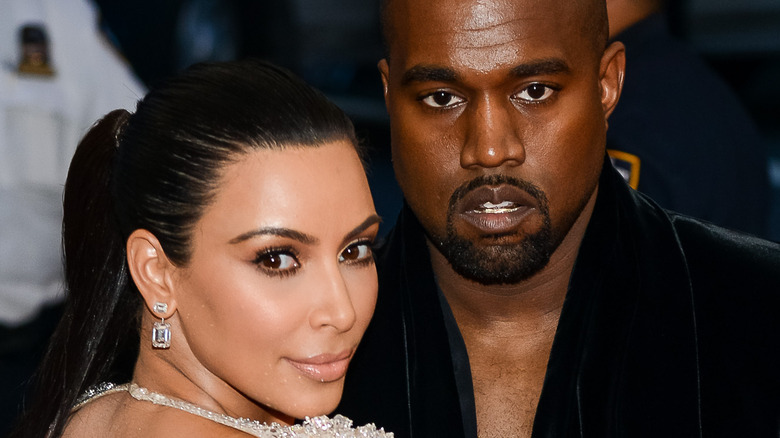 Sky Cinema/Shutterstock
Keeping up with the Kardashians is a full time job as it feels like there are new aspects to their lives that are coming to the surface each day. With the launch of their new show, "The Kardashians" on Hulu, it feels like the flood gates are opening up once again. It's been less than a year since the family last shared their lives on-screen with "Keeping Up with the Kardashians," and it turns out, we've missed a lot.
People have been trying their best to follow along with the Kardashian family on social media. Kim Kardashian has been getting cozy while starting a new relationship with Pete Davidson, while Khloé Kardashian got caught photoshopping photos of her daughter at Disneyland, according to Page Six. Meanwhile, Kourtney Kardashian is practicing getting married to Travis Barker. 
It's been a lot, and we could not be more thankful for a new reality series to house all this drama in one spot. However, according to TMZ, there's a new difficult discovery for Kim that Kanye West helped her with. 
Kanye was there for Kim amidst another round of sex tape rumors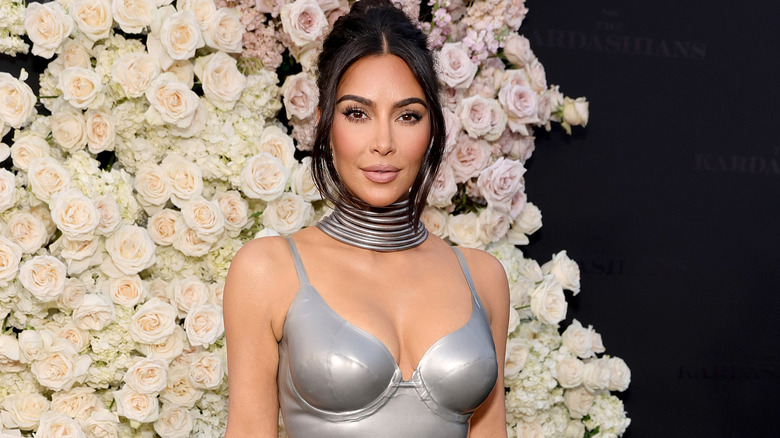 Emma Mcintyre/Getty Images
Kim Kardashian and Kanye West have definitely had a rocky year. "Keeping Up With The Kardashians" ended on the note of Kardashian crying and expressing that she feels like a "failure" because of her divorce with West. Since then, she has been declared legally single and started a new fling with Pete Davidson (via BBC).
However, somewhere in between all of that, there was another sex tape scandal and West was the one she ran to. "Saint was on Roblox yesterday and my f**cking name popped up ... and he was like 'mommy, look' and it was a picture of my cry face," Kardashian says in the first episode of "The Kardashians" on Hulu. "It was a game that someone made for Roblox, and it said 'Kim's new sex tape' when you clicked on it. Thank God he can't f**king read yet. It's, like, over my dead body is this sh*t going to happen to me again."
Kardashian then admitted that West was the one person who really calmed her down. Kardashian revealed he gave her great advice, saying, "Listen, you have the power. Nothing will cancel you. Stop worrying about the public perception. ... You know who you are." While it might look like the two have an extremely harsh relationship, there is some light in all of it. 
'The Kardashians' will have some backtracking to do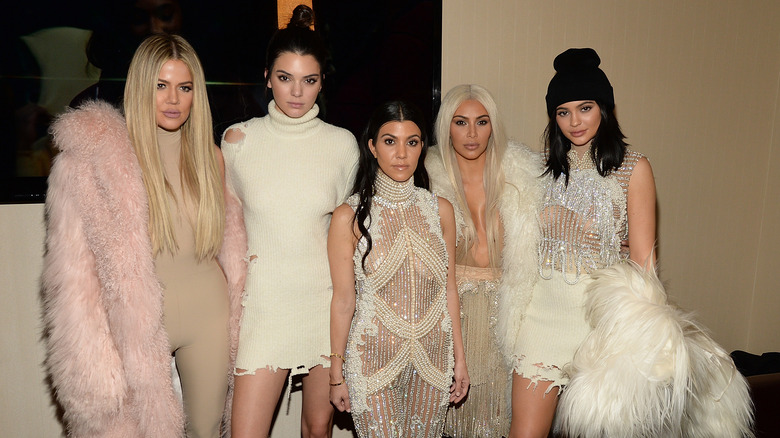 Kevin Mazur/Getty Images
The thing about the Kardashian family is that there's always something going on. No matter when you hear about their lives, it's interesting. So, just because their new show "The Kardashians" was shot a year ago doesn't mean that people are any less interested to get a peek into their lives. The sex tape conversation shared by TMZ isn't the only thing that people are interested in seeing, either.
One of those things is Pete Davidson. Unfortunately, his and Kim's love story didn't start until Season 1 was over, so fans won't be seeing the "Saturday Night Live" star this season. "I have not filmed with him. And I'm not opposed to it. It's just not what he does," Kardashian tells Variety. "But if there was an event happening and he was there, he wouldn't tell the cameras to get away. I think I might film something really exciting coming, but it wouldn't be for this season."
Since Davidson is not in Season 1, there may be more Kanye West moments to look forward to. Needless to say, this show is going to be just as addicting as the first. Regardless of the new name of the show, we're all still just trying to keep up.