Mary Fitzgerald Sets The Record Straight About Her Feud With Christine Quinn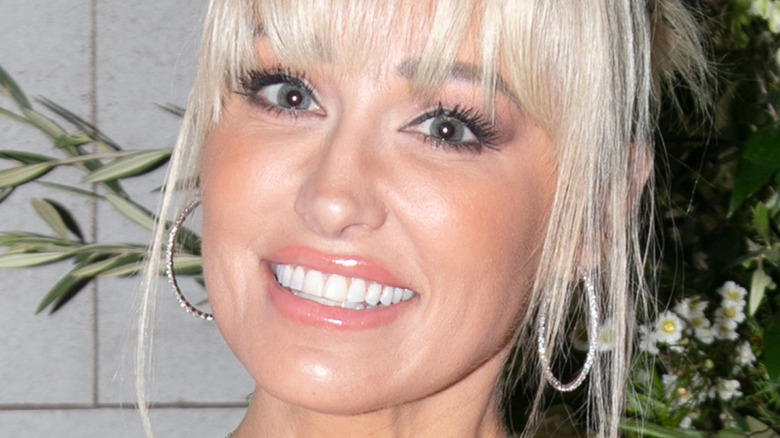 Steven Simione/Getty Images
The long wait is finally coming to an end with Season 5 of "Selling Sunset" airing on April 22. Well, by long wait, we mean five months, but let's be honest, when it comes to a Netflix show as addictive as "Selling Sunset," we binge the second it drops, and the wait for the next dose is agony. There's no mystery behind why the show is such a hit. It has everything you never knew you needed all in one place: stunning stars, style for days, the beautiful L.A. backdrop, awe-inspiring real estate properties, and of course, an extreme L.A. spin on co-worker drama. 
Of course, with any reality TV show packed with drama and clashes comes a villain at the center of it all. Self-proclaimed "Selling Sunset" villain Christine Quinn definitely understood the assignment, managing to maintain an ongoing feud with just about every one of her co-workers, per E! News. 
Now, when the show first premiered, Quinn actually had a healthy roster of friends at The Oppenheim Group. First and foremost, was her longtime bestie Mary Fitzgerald. Fast-forward to three seasons later, and it's crazy to think that the duo actually has the most beef, per Cosmopolitan. If the Season 5 trailer Netflix released is anything to go by, that feud isn't ending anytime soon, and Fitzgerald has plenty to say about it...
First comes a baby, then comes a feud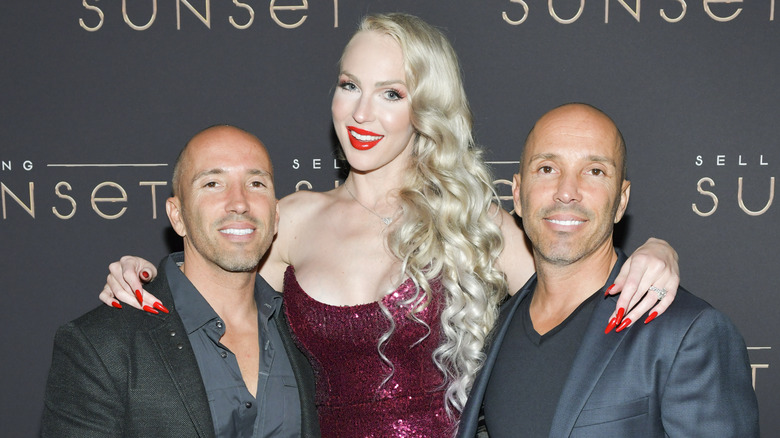 Rodin Eckenroth/Getty Images
As with any bestie feud, Mary Fitzgerald and Christine Quinn's fallout began slowly with a few jabs here or there before ultimately reaching full-on battle mode. You had Quinn not sharing her engagement news with Fitzgerald first, then Fitzgerald firing back by excluding Quinn from her bachelorette party — sprinkle in a few meddling friends, venting sessions about one another, and suddenly, the friends were no more, per Women's Health. 
However, when Season 4 aired, their feud was at an all-time high. Fitzgerald couldn't even bear Quinn's presence at her dog's birthday party, per Netflix. But it was Quinn's pregnancy that cemented things. With how quickly Quinn bounced back, fans began swirling rumors about whether or not she was actually pregnant. The entire story was heartbreaking for Quinn, as she addressed how evil the rumor was, per BuzzFeed News. Fitzgerald chiming in on the rumor only made matters worse. 
Speaking with Us Weekly, Fitzgerald was probed about the fake-pregnancy rumors and responded, "I can see why people would say [she wasn't] because she was so tiny just with this perfect little bump. And then she was right back to her normal size within, like, a day." That didn't go down too well with Quinn, who chose to drop a shady Instagram comment: "Imagine having to use made up rumours about your cast members for clout because no one even cares about what goes on in your own life. #cantrelate." 
Mary Fitzgerald meant her comment as a 'compliment'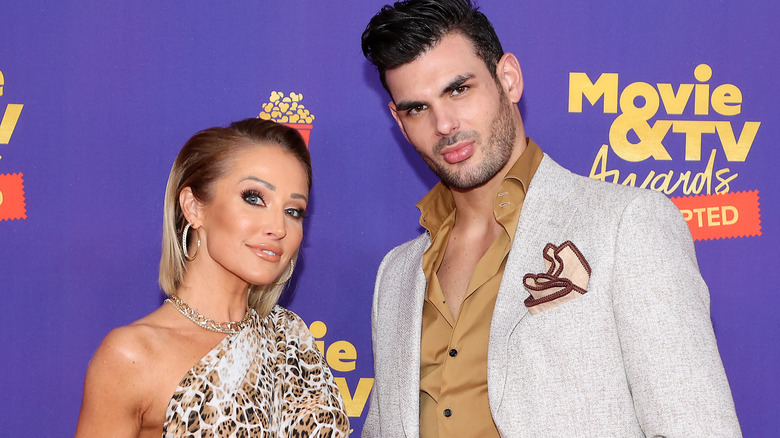 Amy Sussman/Getty Images
Season 5 of "Selling Sunset" is set to be jam-packed full of drama. From a new cast member, to Jason Oppenheim and Chrishell Stause's relationship, to Christine Quinn's ongoing feud with just about everyone, it's guaranteed to be entertaining, per Netflix. While everyone eagerly awaits to see who's made up and who's still feuding, Mary Fitzgerald joined BuzzFeed News to spill some tea on what to expect, especially in regards to her frenemy-ship with Quinn. 
Fitzgerald reflected on the fake-pregnancy comment she made and explained what she had meant. "I wasn't saying it in a way of like, 'Oh she faked it.' I was saying, 'I mean, I can see why people would say that,' because she's got great genes. Whether or not we get along every day, she's blessed. It's mind-blowing, honestly. But I mean, good for her!" Fitzgerald also acknowledged the dig with which Quinn clapped back. "And I saw that she responded in a negative way. I didn't say anything. That wasn't my intent whatsoever. I was actually giving a compliment." 
There's no telling what it will take for the two to make up, but Fitzgerald did tease that more light would be shed on the drama in the upcoming season. "I think there's gonna be clarity on some issues from Season 4."