Robin Roberts Gives Fans An Update On Her Longtime Partner's Cancer Treatment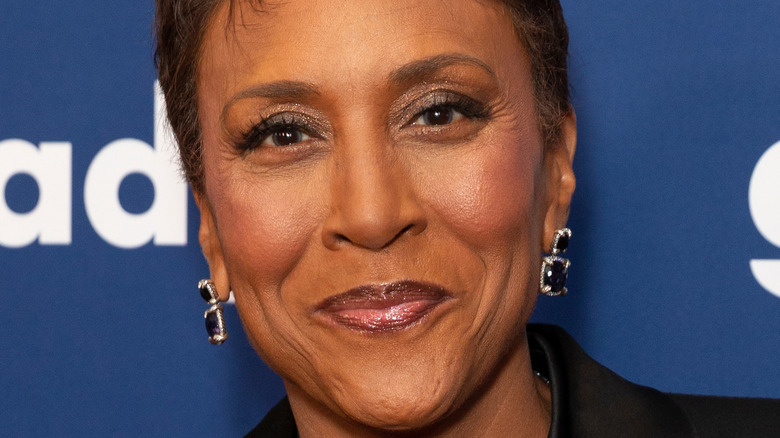 lev radin/Shutterstock
Back in February, Robin Roberts shared some sad news that her longtime partner, Amber Laign, had begun chemotherapy after a breast cancer diagnosis at the end of 2021. "My sweet Amber wanted me to tell you something that she's been facing," Roberts began in her Instagram announcement. The "Good Morning America" anchor continued, "She and I have been together almost 17 years and have helped each other through our challenges like my journey with cancer. It's my turn now to be there for her like she was for me."
Roberts was diagnosed with breast cancer in 2007, according to WebMd, and immediately underwent treatment just as Laign did in February. Later in 2012, Roberts underwent a bone marrow transplant after being diagnosed with Myelodysplastic Syndrome, a blood disorder, as a result of her cancer treatments. Laign and Roberts were set up on a blind date in 2005 and have been together ever since (via Closer Weekly). So, while Roberts was dealing with her two big health scares, Laign was by her side. Now, with Laign's diagnosis, Roberts was prepared to be her caregiver.
Amber Laign has had to suspend her chemo treatments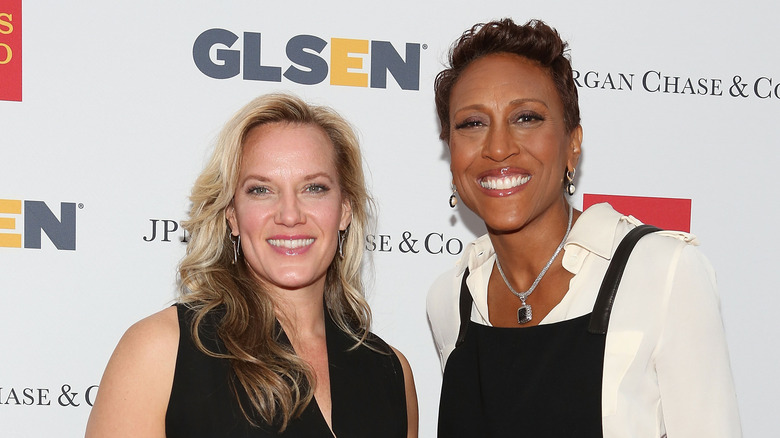 Robin Marchant/Getty Images
While Robin Roberts overcame her breast cancer diagnosis, everyone's journey is different. Roberts even said in her Instagram video announcing her partner's diagnosis, "We know many, many are facing cancer and other challenges — like my mama said, 'Everybody's got something.'" And it seems Amber Laign's chemotherapy treatment isn't going as planned. 
Roberts revealed to Entertainment Tonight that Laign has had to suspend her chemotherapy. The anchor explained, "She's had some complications with the chemotherapy." However, Laign's doctors are "working it out" and Roberts said, "The prognosis is still very good." During this difficult time, it's a good thing that Laign has Roberts, who has been through this, by her side. 
When things weren't going well, Roberts told Laign that, "as most people [who] have gone through cancer, this happens." And while the treatments are suspended for now, Roberts also revealed that Laign's "spirits have been lifted." Roberts even recently posted an adorable message for Easter on Instagram, saying, "Sweet Amber & I wishing you and all you hold close to your heart peace & joy this blessed Sunday."