Michelle Obama Reveals Big News About Her Daughters' Personal Lives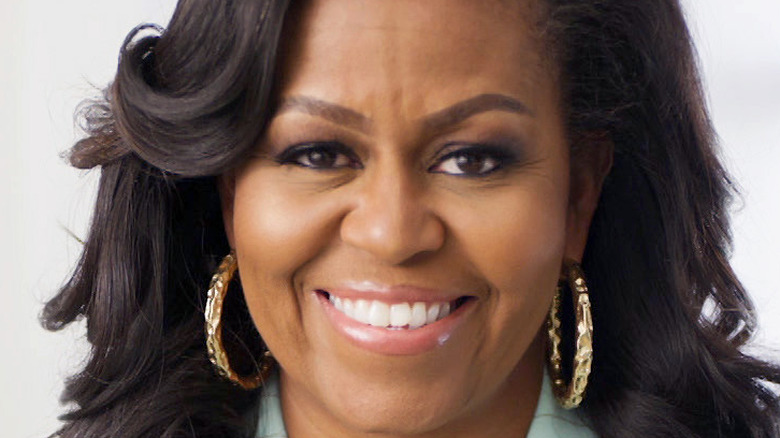 52nd Naacp Image Awards/bet/Getty Images
When President Barack Obama and First Lady Michelle Obama moved their family into the White House in 2009, their daughters were very young; Malia was ten and Sasha was only seven at the time (via Time). Over the years, the Obamas have spoken regularly about how they tried to create a normal life for their girls even while living under such extraordinary circumstances.
On a recent appearance on "The Ellen DeGeneres Show," Michelle discussed how her mother gave her words of advice about raising children and she tried to apply that to her own daughters. She told Ellen when her mom told her, "When she was raising us she said, 'I'm not raising babies, I'm raising real people to be out in the world.'"
While at the White House, we've all watched the girls leave childhood behind as they grew into teens, who not only resembled their mom but also took on her grace and sophistication (Hello!). However, they're no longer teenagers anymore, and Michelle shared news about what's going on in their personal lives.
What Malia and Sasha are doing now
With Malia now 23 and Sasha 20, Barack Obama and Michelle Obama have undergone their own transformation and are now empty nesters. The former First Lady told Ellen DeGeneres that her girls moved back in to quarantine together during the COVID pandemic but are now moved out (via "The Ellen DeGeneres Show"). Michelle shared how their time at home was heartwarming, saying, "It was an extra special treat to have them, that little bit of time because being with them as adults is, it's fun," she said. "They are doing well and they are just amazing young women."
Michelle admits it's frightening how fast the girls have grown. When Ellen recalled how Malia and Sasha used to love the Jonas Brothers, Michelle replied, "Now they're bringing grown men home. Before it was just like pop bands, now they have boyfriends and real lives."
Malia graduated from Harvard University and works as a writer for an Amazon series produced by Donald Glover (via Elle). Sasha is currently attending the University of Michigan.