Everything We Know About Alexia Echevarria's Star-Studded Second Wedding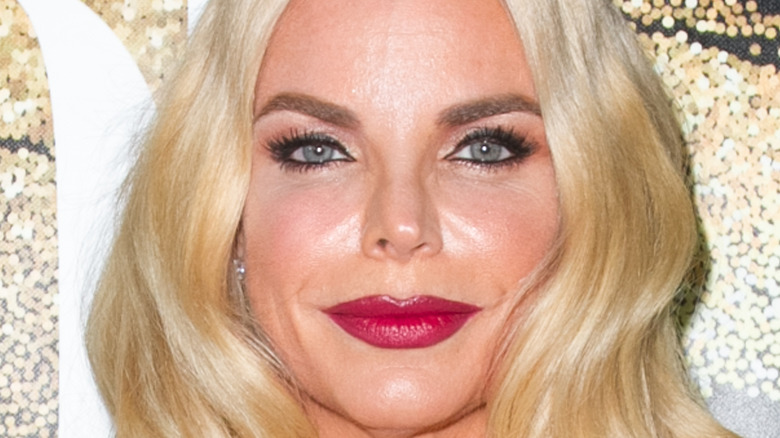 John Parra/Getty Images
When "The Real Housewives of Miami" made its grand return almost a decade after its last season, no one could have predicted the reboot would be such a huge success. Many fans didn't understand how "RHOM"s ratings got so low that Bravo decided to cancel it, but the ladies definitely came back better than ever, per Reality Blurb. So much had changed in their lives, aside from their aptitude for drama of course. 
Peacock's "RHOM" Season 4 featured new cast members, but brought back some fan favorite OGs like Larsa Pippen, who told The List all about how fun it was to re-enter the show as a single woman and have fun with it. Pippen wasn't the only one with a different marital status. While viewers left Marysol Patton freshly divorced, she rejoined the show with new husband, Steve McNamara, per Page Six.
"RHOM" is infamous for its double-wedding third season of the show, per Radar Online. Fans loved watching all the wedding planning hiccups and build-up unfold, so they were disappointed to have just missed Patton's wedding. Well, that is until Alexia Echevarria came through with a wedding planning storyline that was set to keep viewers happy — but it missed the mark of happening before the show concluded. Now, a few months after her first wedding, Echevarria and husband Todd Nepola have finally had the star-studded wedding of their dreams.
The bumpy walk down the aisle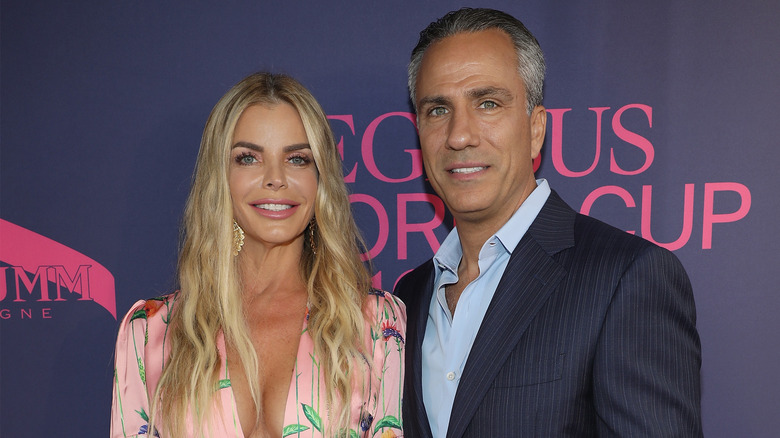 Alexander Tamargo/Getty Images
Alexia Echevarria and Todd Nepola definitely haven't had a smooth journey to their nuptials. Season 4 of "RHOM" opened with Echevarria's planning, and even introduced new housewife Guerdy Abraira who happened to be her wedding planner. It was set to be yet another iconic "RHOM" wedding season finale, but Echevarria didn't quite make it. 
Between hiccups of losing venues and Nepola not getting along with her son, the wedding could not catch a break, per Showbiz Cheat Sheet. Abraira told The List all about how she dealt with the hectic planning process was as she explained, "It's hard when you're planning a party for a friend," she said. "It's not the same thing as just throwing a party for a client that calls you and wants to know your rate and that's it. There's lots of emotional attachment to it." 
Things got even more heartbreaking for Echevarria when her mother died in August on the date that was originally set to be her wedding day, per Page Six. After all of the stress and heartbreak, Echevarria and Nepola eventually eloped two years after their engagement, and had their own little ceremony in December, 2021 at St. Barths, per Bravo TV. But Echevarria wasn't going to let all her planning and her vision for a big wedding go to waste, and she finally got it. 
The RHOM ladies all celebrated with Alexia
After making things official in December, 2021, Alexia Echevarria gushed to Us Weekly about how she couldn't wait to officially celebrate with her friends and family in 2022. Well, on April 16, 2022, almost two years after her original wedding date, Echevarria and Todd Nepola finally celebrated their marriage with their friends and loved ones, per Bravo TV. Details of the location of the wedding aren't confirmed, but it took place in Miami where all of their loved ones could attend. 
Wade Allyn shared a snap on Instagram of the custom bridal jumpsuit he had designed for Echevarria in which she looked the picture of elegance as she paired the jumpsuit with elbow-length gloves and sparkly heels. The bride celebrated with her "RHOM" cast mates, as Larsa Pippen shared her neon pink dress on Instagram with the playful caption, "I hope I catch the bouquet." The rest of the ladies also attended, as new housewife Julia Lemigova shared a snap of herself posing with Guerdy Abraira, Marysol Patton, Lisa Hochstein, and Dr. Nicole Martin while they enjoyed the festivities at the afterparty that took place ZZ's Club. It certainly looked like a night to remember, and one that was worth the wait.