Jada Pinkett Smith Reveals Whether Red Table Talk Will Mention The Infamous Oscars Smack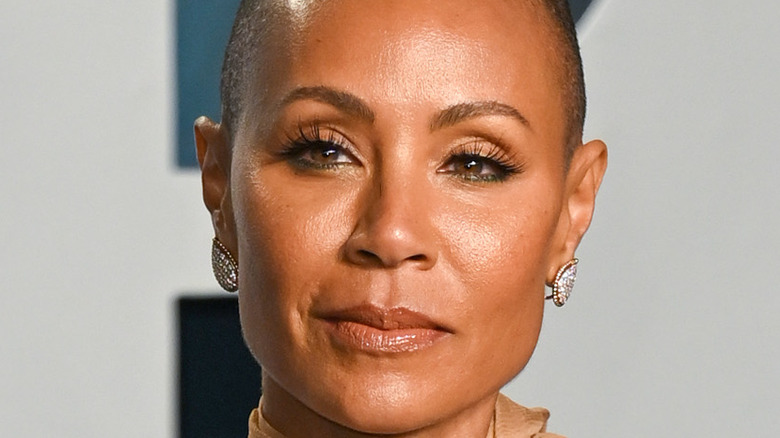 Karwai Tang/Getty Images
The Academy Awards went well. Until it didn't. As comedian Chris Rock was hosting the popular award show, he made a joke about Will Smith's wife, Jada Pinkett Smith and next thing you know, Smith hops on the stage and gives a big slap across the face to Chris Rock.
Since then, Smith has experienced the consequences of his actions. According to CNN, Smith is banned from the Academy both virtually and in-person, for 10 years. In response, Smith resigned from the Academy saying "I accept and respect the Academy's decision," per CNN.
Shortly after the slap though, Pinkett Smith spoke out after the Oscars slap saying she is ready for healing.
A focus of Pinkett Smith's Facebook Watch show, "Red Table Talk," is healing through conversations on "current social and cultural issues," per their website. So with this in mind, will Jada Pinkett Smith talk about healing from her husband's Oscars smack on "Red Table Talk?"
Will Pinkett Smith spill all the Oscar beans on her Red Table Talk show?
Jada Pinkett Smith did say in an Instagram post following her husband and Chris Rock's debacle at the Academy Awards that "this is a season for healing and I'm here for it." But is she really here for it?
The good news is that she has officially said that she will use the Red Table Talk platform to discuss the healing aspects around the unfortunate event focusing on the "discoveries around our healing," per People. But will she actually discuss what happened when Will Smith slapped Chris Rock on stage at the Oscars or will she focus on moving forward from the past and healing?
Well, for now, all we can do is wait and see once she decides on which future episode of the show she'd like to discuss the topic. As soon as we know, you'll know!