The Character The Bold And The Beautiful's Jacqueline MacInnes Wood Is Dying To Play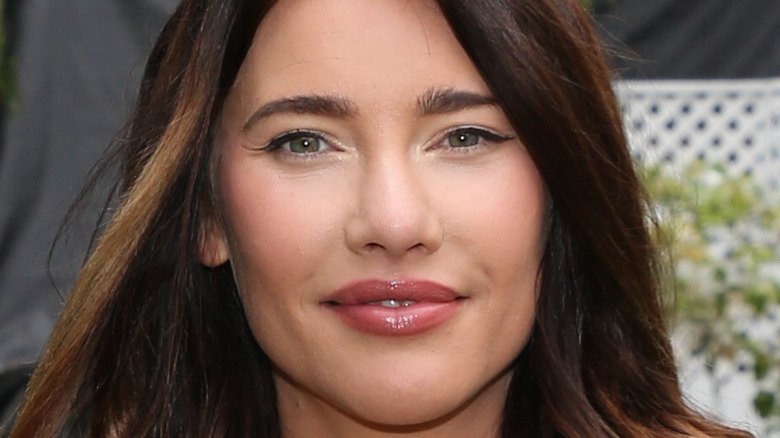 Paul Archuleta/Getty Images
Steffy Forrester is a woman on her own again on "The Bold and the Beautiful." With her husband, John "Finn" Finnegan (Tanner Novlan) shot dead (via Soap Hub), Steffy is now a single mother of two little ones. This is something she was ready to take on before when she inadvertently illegally adopted Liam Spencer (Scott Clifton) and Hope Logan's (Annika Noelle) little girl, naming her Phoebe. When Liam and Hope learned where their baby was, Steffy had to give her back, while still longing for the other Phoebe in her life (via Soaps in Depth).
Steffy grew up with a sister named Phoebe and that is why she wanted her daughter, Kelly, to have her own sister so close in age. Of course, it turned out the baby was actually Kelly's sister as Liam is father to both girls, but what about Steffy's sister? What happened to her and how could Jacqueline MacInnes Wood ever play her?
Who was Phoebe Forrester?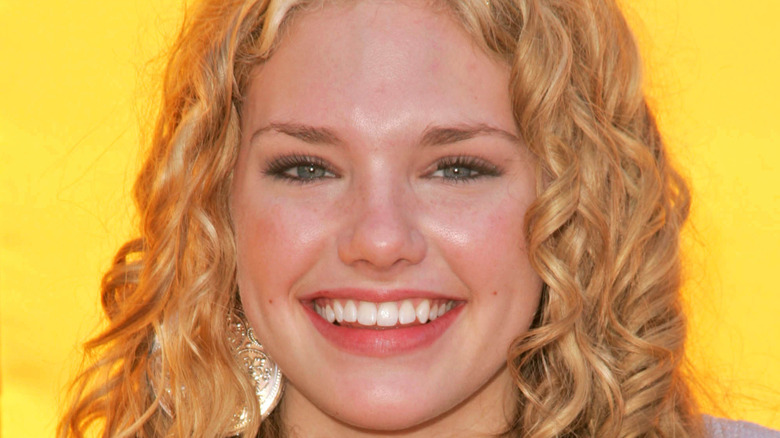 s_bukley/Shutterstock
In 1999, Taylor Hayes (then played by Hunter Tylo) gave birth to identical twin girls that she and Ridge Forrester (then played by Ronn Moss) named Steffy and Phoebe. For the first years of their life, identical twins played them until the twins were sent to boarding school and experienced SORAS, aka Soap Opera Rapid Aging Syndrome. By 2006, Mackenzie Mauzy was playing a young adult Phoebe and two years later, Jacqueline MacInnes Wood was hired to play a young adult Steffy. This meant Steffy and Phoebe were no longer identical twins and the fans just had to accept this as fact (via Soaps In Depth).
The year 2008 was also the year Phoebe was killed in a car crash after confronting Rick Forrester (Jacob Young) for kissing Steffy against her will (via Soaps In Depth). Since then, Steffy has been without her beloved sister, but Wood doesn't think there's any reason why Phoebe can't return from the dead, as soap characters tend to do often.
How to make Steffy and Phoebe identical twins again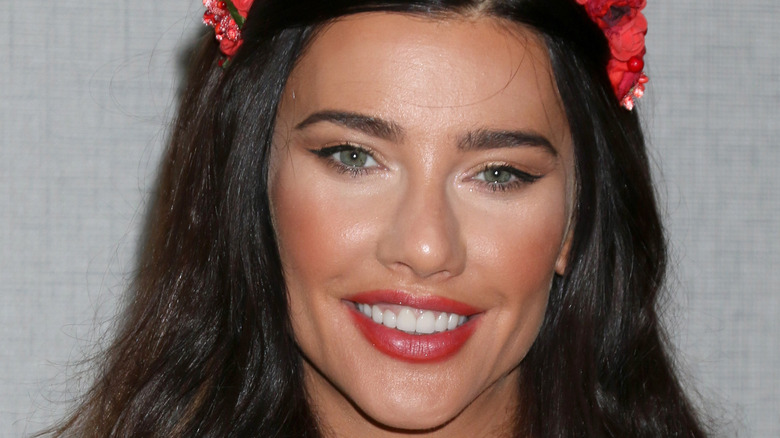 Kathy Hutchins/Shutterstock
When soap characters are identical twins, they are often played by the same performers. There was an exception when Deidre Hall played Marlena Evans on "Days of Our Lives" and her twin sister, Andrea Hall, played Marlena's twin, Samantha Evans. Soaps.com asked Jacqueline MacInnes Wood how she'd feel about playing both Steffy and her twin sister, Phoebe, if the soap could find a way to resurrect the character.
"It would be so much fun. I would love doing that," Wood said before adding, "I've always thought about that. She and Phoebe were identical twins at first, then they were fraternal... Why couldn't they be identical again? ... So, yeah, I always thought, 'What if her twin came back and I actually played both?' Yes, absolutely, I would do that. I would be so game."
Of course, Wood, who is pregnant with her third child in three years as of this writing (via People), admits that playing two roles on a regular basis with everything else going on in her life might be difficult. Still, she won't rule it out. "It would be double the dialogue," she told Soaps.com. "But if it was a storyline that I knew was going to last for, let's say, a few months rather than three years, then I'd want to go for it. If it went much longer than that, I don't know. Balancing life and all of that would be a little difficult."