Beanie Feldstein's Performance In The Funny Girl Revival Has Twitter In A Tizzy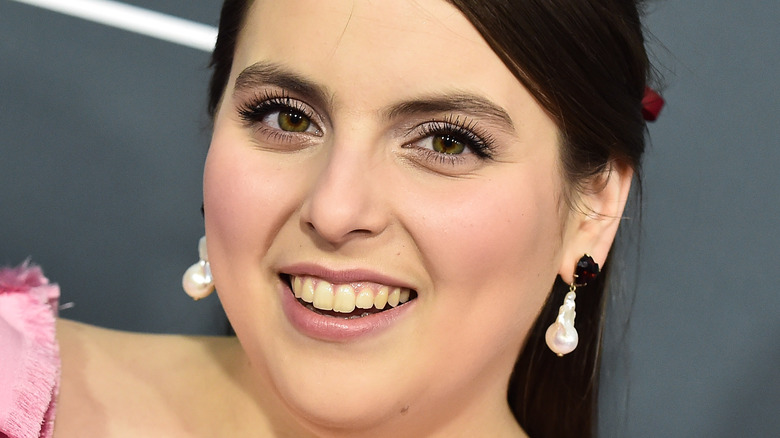 DFree/Shutterstock
To say that Beanie Feldstein is living her dream is an understatement. Best known for her roles in "Booksmart," "Lady Bird," and "Impeachment: American Crime Story," Feldstein (who goes by her childhood nickname) is a theater kid at heart. She made her Broadway debut in the revival of "Hello, Dolly!" with Bette Midler, but the show that has always held a special place in her life is "Funny Girl," the musical that launched Barbra Streisand into stardom. Feldstein's third birthday party was "Funny Girl" themed, and her mother even sewed her a replica of Streisand's iconic leopard-skin ensemble (via Vogue). 
Now, Feldstein is starring in the new Broadway revival of "Funny Girl" as Fanny Brice. The show, based on Brice's real life, tells the story of her quick rise to stardom in the Ziegfeld Follies, as well as her marriage to Nicky Arnstein, a man whose lifestyle took a toll on their relationship (per IMDb). Feldstein never imagined she would get to play her dream role, but she's treasuring every minute of it. "I AM THE LUCKIEST to go on this journey with the most remarkable, talented *people* in the world!" she wrote on Instagram.
The actress has plenty of friends and fans in her corner. Even Lea Michele, whose character on "Glee" played the role, offered her congratulations to Feldstein. Michele wrote in an Instagram comment, "Yes! YOU are the greatest star! This is going to be epic!!!"
Unfortunately, though, the critics — both professional and armchair — aren't cheering as loudly for Feldstein. 
Beanie Feldstein's performance got bashed by critics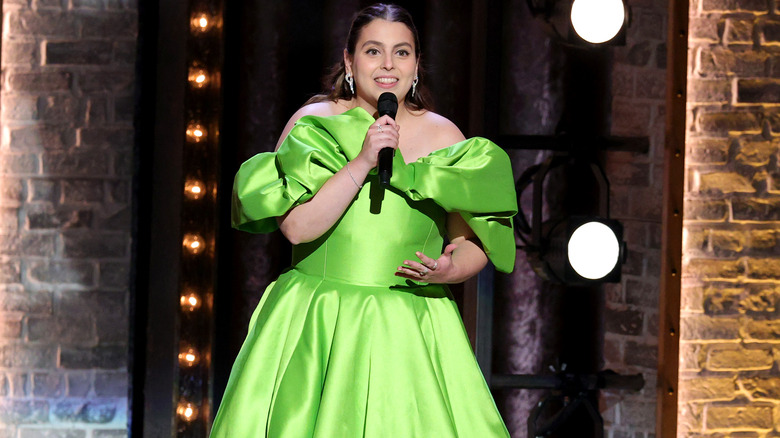 Theo Wargo/Getty Images
The much-anticipated Broadway revival of "Funny Girl" opened on April 24, 2022, to mixed reviews. Some theatergoers raved about Beanie Feldstein's turn as Fanny Brice — among them her brother, Jonah Hill. The proud sibling took to Instagram to post a picture of his sister dressed in her Brice leopard ensemble for her third birthday, saying in part, "I'm obviously proud as her older brother, but what I saw her do tonight surpassed siblinghood or pride. Her talent caused me to cheer from the depths of my heart."
The press was apparently less impressed. The Washington Post's writeup was titled, "Beanie Feldstein attempts to scale 'Funny Girl.' She almost makes it." The review went on to say that Feldstein's singing is "adequate," but not strong enough for a role that demands an exceptional voice. The New York Times called her vocals merely "good," and Entertainment Weekly bluntly called her "fundamentally miscast." Vulture's review was even more scathing. It blasted Feldstein's voice as "not a sound you expect to hear on Broadway," and concluded that she simply doesn't have the "presence" to carry the show.
Time Out reviewer Adam Feldman called Feldstein "a gifted comedian" whose stage talents shone in her supporting role in "Hello, Dolly!," however, he added that she's "overmatched" as Fanny Brice — a disadvantage for a show whose storyline has always been rather thin. "To cover its holes, this musical requires a star who really has the goods," Feldman said. "What Feldstein has is the okays."
Twitter followers think a different actress should have gotten the role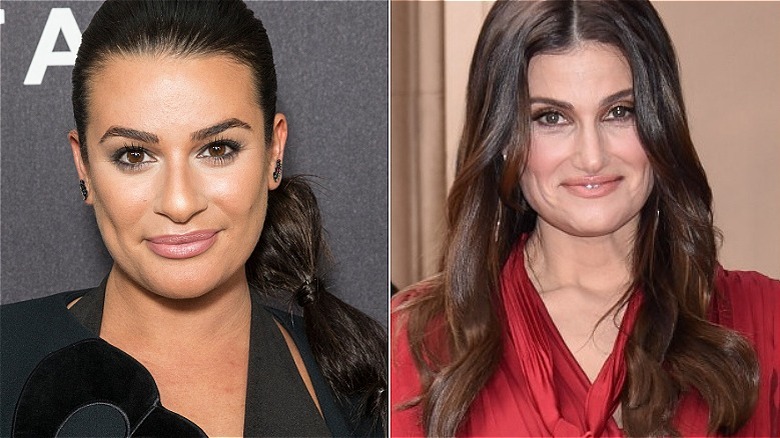 Ga Fullner & lev radin/Shutterstock
Let's face it: Following in the footsteps of the incomparable Barbra Streisand is a Herculean task, but some members of the Twitterverse felt that Beanie Feldstein shouldn't have tried at all. "Sometimes you are not right for the role," one commenter wrote. "Beanie Feldstein and Ben Platt [of the movie version of "Dear Evan Hansen"] need to learn that." 
Other users tossed around unfounded rumors that Feldstein's family may have pressured producers to let her star in "Funny Girl," and that she was offered the role without having to audition for it. In an interview for The New York Times published a few days before the show's opening, Feldstein explained that she tried out via Zoom back in 2021, but kept it quiet from friends and family. 
Another segment of Twitter commenters thought other actresses would have done the part more justice. Some cited Idina Menzel of "Frozen" and "Wicked" fame, who was originally considered for the role of Fanny Brice (via Vulture). "Glee" fans were also quick to point out that Lea Michele did a killer version of "Don't Rain on My Parade" on the show. Michele finally spoke out about the casting in August 2021, saying that she believed Feldstein was the right choice.
Still, Feldstein refuses to let anyone rain on her parade. Her performance is getting standing ovations from the crowd, along with support from fans like this one, who wrote on Twitter, "Breaking my silence, I will be a Beanie Feldstein as Fanny Brice fan till I die."