Hailey Bieber Gives An Update On Her Health After Experiencing A Mini-Stroke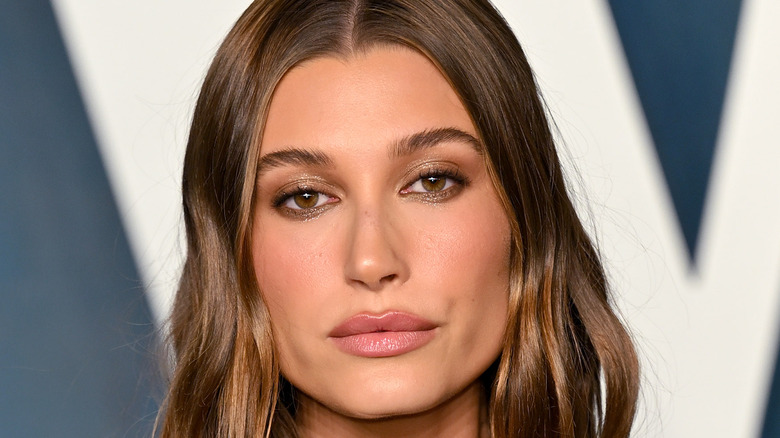 Karwai Tang/Getty Images
Fans were shocked when 25-year-old Hailey Bieber revealed that she had a small stroke in March 2022. The model — and wife of pop star Justin Bieber — explained in an Instagram Story that she and Justin were eating breakfast together when she started having "stroke-like symptoms," (via People). Hailey was rushed to the hospital where doctors found a small blood clot causing a lack of oxygen. Luckily, her body was able to pass the clot on its own and she was on the mend within a few hours.
Still, Hailey said that the terrifying health experience was "definitely one of the scariest moments I've ever been through," per People. She added she was "so grateful and thankful to all the amazing doctors and nurses who took care of me!"
After her hospitalization, Hailey captured everyone's attention on the Grammys red carpet, stunning in a cream, floor-length sheath by YSL at the 2022 ceremony, where Justin was nominated for eight Grammys (via ET). Her health scare has reportedly brought the young couple closer together. "This actually elevated her relationship with Justin and solidified that he will always be by her side through thick and thin and make sure she is taken care of and supported in any capacity," a source told Entertainment Tonight. 
And there's no doubt Justin was by his wife's side as she went through a procedure to ensure she wouldn't have another stroke in the future.
Hailey Bieber had a procedure to close a hole in her heart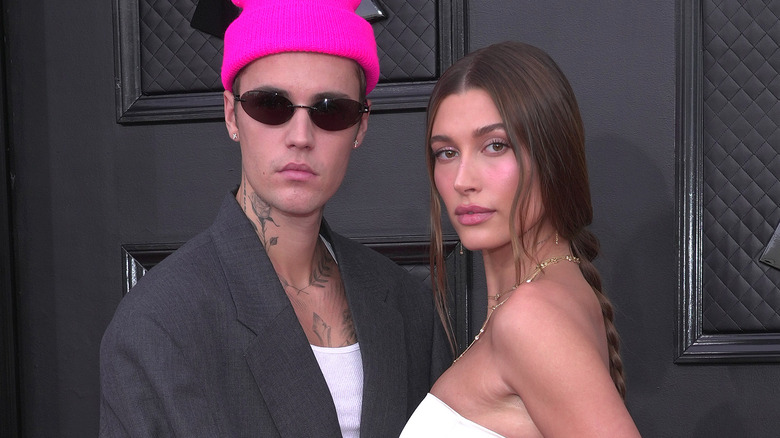 Kevin Mazur/Getty Images
Hailey Bieber is sharing more details about what led to her having a small stroke. In a video posted on her Instagram page, she explained that three factors played a part in her health scare. Hailey — who suffers from migraines — had started taking birth control pills without consulting her doctor, she had recently had COVID, and she was diagnosed with having a PFO, which is a small hole in her heart. In fact, doctors discovered she had a Grade 5 PFO, which is the "highest grade" possible, with the hole in her heart measuring between 12 and 13 millimeters (per Instagram).
As a result, Hailey had a procedure to close the hole and is taking aspirin and blood thinners daily. "I just feel really relieved that we were able to figure everything out, that we were able to get it closed, that I will be able to move on from this really scary situation and just live my life," she explained in the video.
While her husband, Justin Bieber, has been a big support for Hailey throughout her health issues, he's not the only family member standing by her side. Justin's mom shared a sweet message in response to Hailey's Instagram story, writing, "Grateful you are recovering well," according to US Weekly. She added, "God is good. Thank you for sharing your story."